Krassmir Balakov is a stalwart among the "FIFA for SOS Children's Villages" Ambassadors. The former playmaker of German club, VfB Stuttgart now in "sporting retirement" since 2003 as co-trainer there, has been active since 1998 as FIFA/SOS Ambassador for Bulgaria.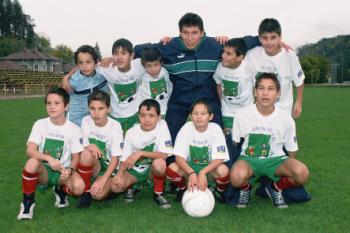 On the occasion of his being named FIFA/SOS Ambassador for Bulgaria, Krassimir Balakov pointed to how he wanted to make the most of his position and use the opportunities open to him as a renowned footballer for social ends:
"I shall be an ambassador of a wonderful idea - to render affection, security and protection for children, who had lost their parents and native home. Children, who after certain time shall properly do honour to Bulgaria at European and World sports' championships. Many children in the world grow up under their parents' care, but thousands of others do not have it. They do not know what it is to go to school, whom to embrace and what love means. The SOS Children's Villages are created for such children.
FIFA wants to direct its attention towards these SOS Children's Villages, towards children, who need support and affection. I am happy to be helpful to children deprived of parents. The FIFA idea is to make popular the support for children left without parents. With my name and possibilities I shall try to contribute for the popularisation of the idea. The more people gained for the idea, the better. That is the aim. The material things are important for the children without parents, but they are very happy when famous people are in contact with them. I can make football players and sports enthusiasts as a whole not only from Bulgaria pay visit to children without parents in Trjavna and Dren."