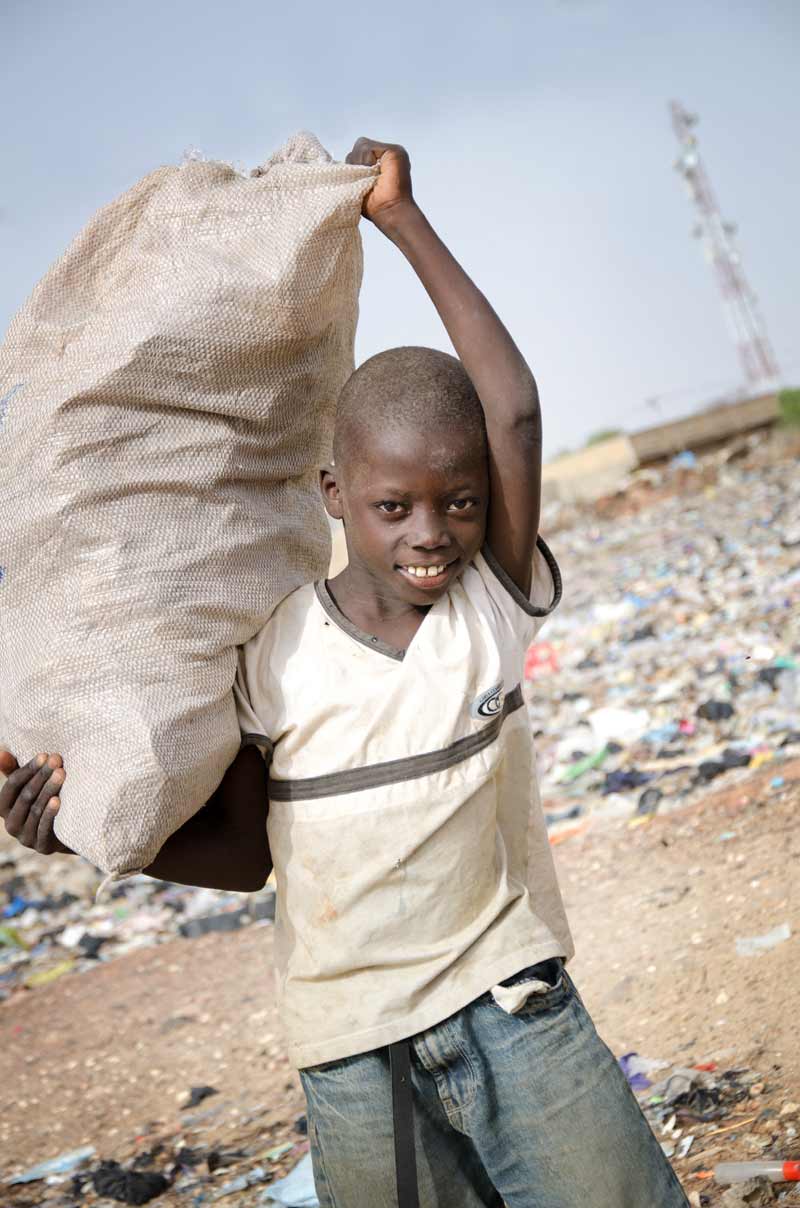 According to the International Labour Organization (ILO) estimates, there are some 250 million children between the ages of 5 and 14 years who are in economic activity or child labour in developing countries alone.
These children are forced to put at stake their education, their health, their normal development to adulthood, and even risk losing their lives.
According to the World Bank, over 70% of child workers are unpaid family workers, especially in rural areas where working girls outnumber working boys. They are engaged in domestic service, agriculture, and small family enterprises, whether in rural or urban areas. This means that four in five children are not paid, or if they are paid it is much less than most legal minimum wages.
Child labour and the poverty cycle are intertwined. A family living in poverty cannot send their children to school. Therefore, in order to survive, children are forced to work and receive little or no education. Children who grow up without an education are much more likely to remain in low-paying (and potentially dangerous) work. It also means that girls may marry young and have children young. The cycle begins again as the young family has children to support with very little income.
However, child labour should not be automatically associated with children who engage in non-harmful work.
Non-harmful work is part-time and does not stop children from having access to an education. It can be beneficial in the sense that is gives them an income and the ability to help to support their families. It is also important in many instances for children to gain useful social and work-related skills.
Therefore, it is vitally important to not only eliminate harmful child labour, but to also support children who do have to work so that they are able to continue their studies and gain an education. Strict bans on child labour may cause more harm than good, forcing child to work in more underground and dangerous conditions than they would otherwise.
Through Family Strengthening Programs (FSPs), SOS Children's Villages provides vulnerable families and children with educational, health, and social support services, based on local needs. These programs also connect parents and adult caregivers with income-generating activities, enabling them to successfully support their families, and avoid child labour or abandonment.