Children's situation in the DR Congo alarming
Monday, November 12, 2012
Image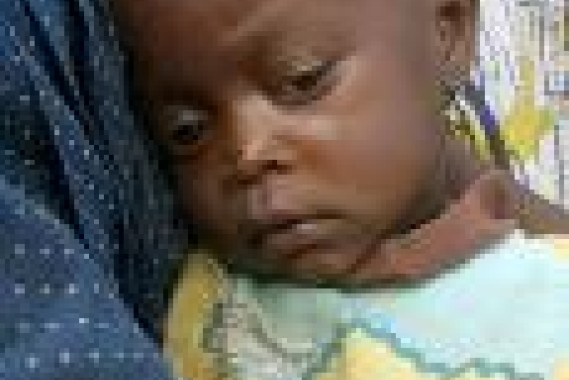 The situation in the east of the DR Congo is worrying. After rebels have captured the town of Goma, they announced to capture also Bukavu (some 230km south of Goma), the location of one of our in total three SOS Children's Villages in the DR Congo.
We were told by Jules Kilapi from SOS Children's Villages DR Congo, that refugee camps around Goma which provided shelter to tens of thousands of displaced people have been abandoned and people are again refugees in their own country, not knowing where to go and where to find food and protection. "Bukavu might be flooded by people from one moment to the other", said Jules. SOS Children's Village Bukavu is taking precautionary measures for the SOS families, is purchasing food, drinking water and medicines to have enough in stock until mid of December.
SOS staff fears that the SOS Children's Village in Bukavu might even be occupied as it happened in the past due to its strategically interesting position for military forces. Both villages in South Kivu - in Bukavu and Uvira - have repeatedly been affected by fighting.
The eastern part of Congo has been a victim of widespread violence since 1994, following the genocide in Rwanda. An all-out war between eight African countries that broke out in 1998 and took place on Congolese territory claimed more than 5 million casualties, making it the deadliest conflict since World War II. In spite of peace accords signed in 2003, fighting has continued to this day.
SOS Children's Villages has been active in DR Congo since the 1980's, when the country was still known as "Zaire". We are supporting thousands of children and their families in Bukavu, Uvira and Kinshasa through care, educational and health programmes. The SOS Children's Village in Uvira had initially started as an emergency aid programme for war orphans until it was transformed into a permanent home for children without parental care - nearly all of them victims of the war.
Children the most vulnerable
The situation of the majority of the children in the country, but especially in the eastern regions, is disastrous. Children are clearly the most vulnerable group of population in the DRC. Although the international community has been trying to intervene, recruitment of children for the country's armed conflict by all parties involved is systematic and widespread. The DRC has one of the largest numbers of child soldiers in Africa.
Thousands of Congolese families have been separated as a result of the armed conflict. Under-five-mortality rates are extremely high at 199 per 1,000 live births, and malnutrition is one of the leading causes of the high rate of child deaths. Lack of knowledge, the poor health system, and the lack of medical staff, infrastructure and equipment further worsens living conditions.