Creating Opportunities in The Gambia
Image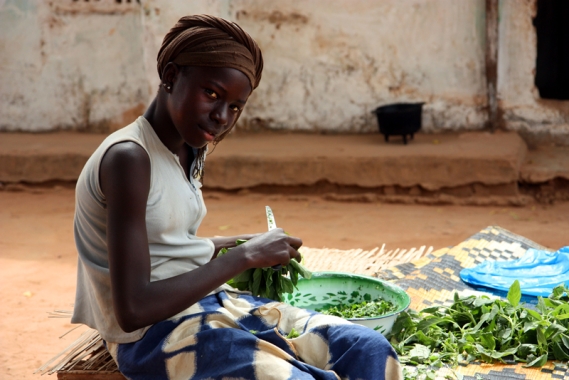 The Gambia is just one of a host of African countries where entrenched poverty means young people cannot see a way ahead at home. This is something Oumou Tall knows well. "They strongly believe that they cannot make it in their motherland," she says.
Oumou is SOS Children's National Director in The Gambia. She has seen far too many youngsters give up on life in their home country, and apply for residency overseas. Such is the volume of applications, however, that many do not gain legal entry. "When they are refused a... visa, the only option is through the 'back way', as it is called in The Gambia," she explains.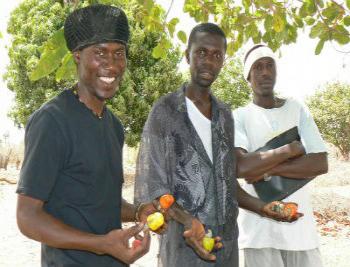 Even when they do not end in death, such journeys tear families apart. 19-year-old Oumar travelled up to Libya, convinced that only Europe could bring prosperity. Instead, Oumar spent three months planning a journey that could very well have ended in his death, and with no source of finance for his venture. In the end, it was a contribution of 7,000 Gambian Dalasi (about $200) from his poverty-stricken mother – an expense she could hardly afford – that made his journey possible.
But Oumar's odyssey was cut short after he reached Libya, when he began to be troubled by nightmares. His mother consulted a soothsayer who interpreted his dreams as foreshadowing a misfortunate turn of events. "The interpretation scared my mother," he says. So he returned home.
Yet Oumar is still bent on crossing the Mediterranean. For him, there is no choice when all he can see ahead of him in The Gambia is unemployment and poverty.
"You know one may or may not be lucky [enough] to reach [Europe] alive," he says. "Such a journey needs determination and resilience. It was tough, difficult and risky, but at my next attempt, I will make sure I have more support."
That's why SOS Children Villages in The Gambia are working to bring opportunities to young Gambians. The Youth Agricultural Project seeks to make agriculture profitable, change young people's views of the industry, and turn the tide of those resorting to the "back way" out of The Gambia.
SOS have taken on 35 hectares of land in the village of Kabocorr, where we plan to build an agricultural training centre for young Gambians. The project will target young people from SOS families and our community programmes, as well as other vulnerable people from the neighbourhood. People enrolled on the programme will build their skills and achieve certification so that can go on to rewarding, long-term work.
The project will also improve the sustainability of local farming by providing technical coaching to local farmers so they can improve productivity, skills and good practice.
By making farming profitable as a skilled trade, the hope is that SOS will be able to make will make homegrown job opportunities more attractive to young people.