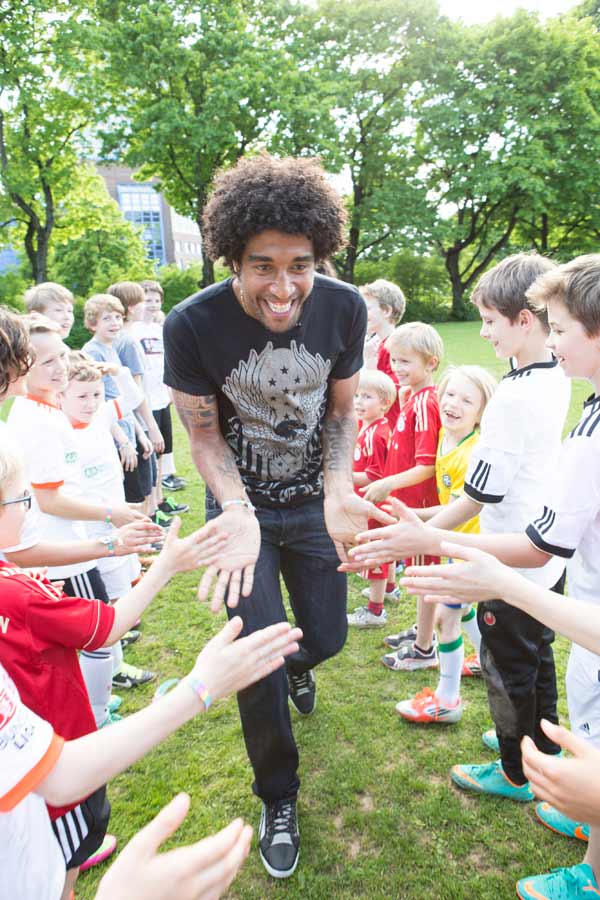 Soccer legend Dante Bonfim Costa –Dante to most – knows the hard work and endurance it takes to turn a life-long passion for soccer, into a full-time profession. Coming from a modest background, the Brazilian's road to glory hasn't been without hardship. "I grew up in a very poor area. My childhood was difficult, as it was for most children in that area. We couldn't afford many things we wanted, but the whole family pulled together and worked hard to help each other" Dante said.
Now at arguably the top of his career, Dante hasn't forgotten where he came from, and what the support of family has meant to him in accomplishing his dreams. "Family is everything to me."
As an SOS Ambassador, Dante is committed to helping children who are left without family care, to find support, and achieve their own dreams, through SOS Children's Villages. " I've made it, and I want to help other children do the same. That's why I am happy and proud to be an SOS Ambassador."
When he heard the story of Mavis Chirandu - the inspiring young woman and new Olympian - who grew up in the SOS Village in Bindura, Zimbabwe, Dante had a message for her:
Sponsor a child like Mavis, and give them the support of a family they need to achieve their dreams.