Ebola Threatens Education in West Africa
Wednesday, October 29, 2014
Image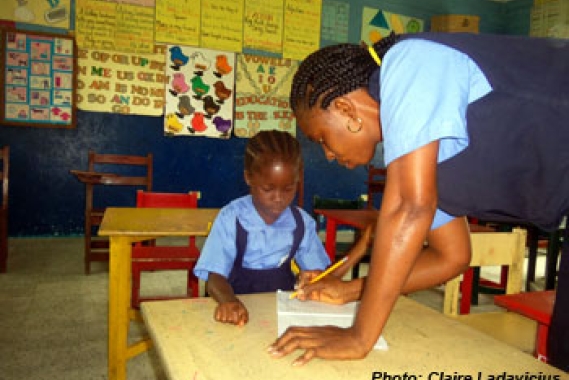 As the threat of Ebola continues to grow, the governments of Liberia, Sierra Leone and Guinea have temporarily closed their schools.  The SOS Children's Villages in these three countries have also closed their schools to keep children safe.
In affected countries, ensuring youth continue their studies has become a challenge. The outbreak is also putting on hold teacher training, school construction, and the delivery of educational materials.
It is projected that schools and colleges will remain closed until mid-2015, meaning that almost an entire academic year will be lost.
In spite of this, SOS mothers and officials have been working diligently to homeschool our children.
The Ministry of Education in Sierra Leone has launched a national radio program for home-based learning. Children and youth are encouraged to listen to the radio while their schools remain closed. However, power-outages are common throughout the country and not every home is equipped with a radio.
A carefully selected team of SOS teachers plan to teach core subjects to all SOS children and youth in Sierra Leone, starting in November. The exclusive teachings will take place within the confines of our SOS Children's Villages in Freetown, Bo and Makeni.
SOS Children's Villages is seeking solutions to ensure all children in affected countries keep up with their studies while remaining safe.

Canadian's wishing to support SOS Children's Villages are encouraged to sponsor a child, sponsor a village or to make a direct donation. Your support ensures that SOS Children's Villages can continue to provide a safe and loving home to orphan and abandoned children worldwide.