Educating students through technology in Tanzania
Tuesday, November 18, 2014
Image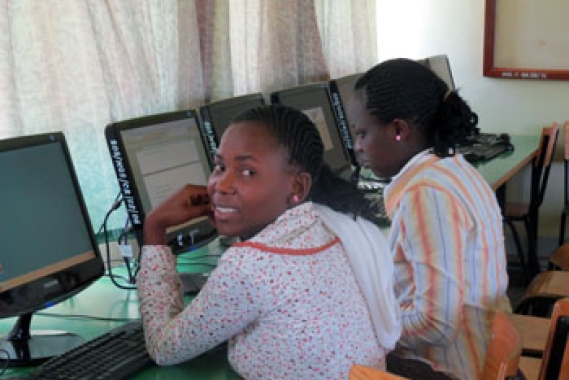 SOS Children's Villages believes that through quality education, the cycle of poverty, violence and family breakdown can be stopped. SOS Children's Villages believes that investing in the best qualified teachers and the best tools are key to successful education and unlocking the potential for every child. That's why SOS Children's Villages is proud to support Tanzania's ICT for Development project, which helps children learn to use technology at the SOS School in Arusha, Tanzania.
Over 560 students and staff have already successfully taken computer classes.
"Thanks to this project we have access to computers and Internet," says Matthew, a student at SOS School Arusha.  "I am enjoying myself and I am proud to study here at SOS. I advise all teachers to teach us by using computers, this is much more interesting and we have more materials to learn." 
When the project started in 2012, it initially aimed at helping teachers improve in lesson planning, administration and student performance assessments. Teachers were taught how to use PowerPoint presentations as a teaching aide and how to access information beyond textbooks.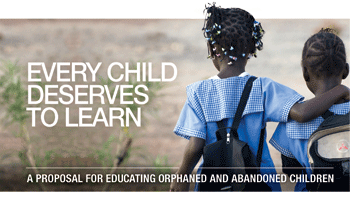 While teachers were the first to improve their skills, the project has extended to teach students how to use computers as a learning resource.
Gloria, a student at the SOS School, is proud of what she has learned and now shares her knowledge with others. "I am showing my friends how they can search materials from the internet, use a simulation CD in a science subject, type using MS Word and other application software," she says.
The success of the computer training at SOS School Arusha is visible through the students' high performance in both local and national exams.
The school now uses a digital database for filing, and allows staff to conduct conferences via Skype or Lync.

Canadian's wishing to support SOS Children's Villages are encouraged to sponsor a child, sponsor a village or to make a direct donation. Your support ensures that SOS Children's Villages can continue to provide a safe and loving home to orphan and abandoned children worldwide.