Effie is Now Safe and Back at School
Thursday, October 15, 2015
Image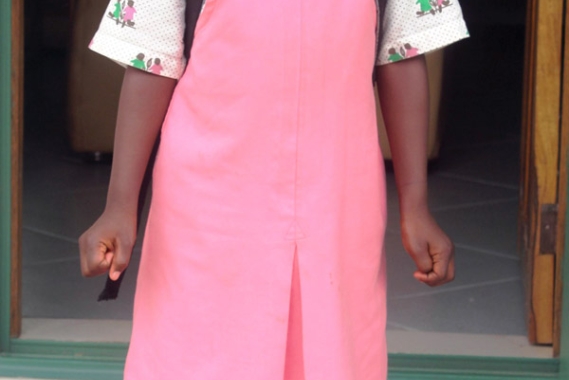 Effie, 5, dropped out of school due to lack of school fees only to become an errand girl. She walked for over 10 km every morning to the farm to fetch firewood and foodstuffs. When the SOS Children's Village team attempted to rescue Effie to give her an opportunity at a better life, her relatives adamantly refused to let her go. It took government intervention to loosen the grip of her abusers.
Saved from harm
"We shall not allow kidnappers to take away our child! You are child traffickers looking for children to sacrifice for your rituals. No! We shall not allow you!" These were the flurry of words that met the SOS Children's Village team from Tamale when they attempted to rescue Effie, 5, from abuse and neglect by her in-laws.
The skinny girl wearing an oversize male shirt was visibly shaken by the mayhem. She tightly held on to Josephine Boadzo, the social worker, inaudibly begging for protection.
"It was apparent at a glance that Effie was malnourished. Her bare feet were rough and unkempt as if she had never worn shoes all her life," says Josephine.
Effie was out of school due to lack of school fees. She stayed home and ran errands for the wives of her two elder brothers. The last born in a family of nine children was left in the care her older siblings, following the death of her parents to an unknown illness.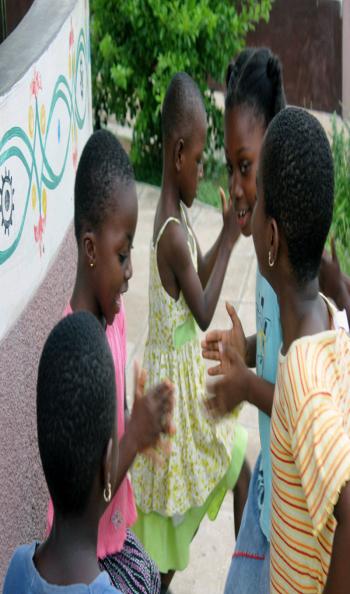 "Every morning Effie would walk for 10 kilometers to the farm to fetch firewood and to bring home cassava and maize. When she did not carry a good load, she was punished by being denied food," says Josephine.
Effie was a child at risk. She faced manipulation and abuse from the adults who were supposed to protect her. SOS Children's Villages seeks to save such vulnerable children from harm.
After two weeks of intense pleading and with government support, Effie's keepers reluctantly released her. She joined her SOS family in the SOS Children's Village Tamale, Ghana last year (2014).
Back to School
Effie was enrolled in the SOS kindergarten immediately she joined the SOS program. Proper nutrition and care has done wonders to Effie's health and stature. She now looks healthy and beautiful in her pink kindergarten uniform and matching shoes. For her age, Effie should be in KG 2 but her circumstances have compelled her late entry by one year.
"I love going to school," says Effie. "I am always happy to go to school. I like drawing and coloring," she says playfully.
"Effie actively participates in all class activities. She relates well with her peers. She is polite, neat with her class work and dressing. She is always amongst the first 10 to submit her class work," says Kate, a teacher at the SOS Kindergarten.
The preschool has 101 children categorized into playgroup, nursery, KG 1 and KG 2. Effie's classroom has 19 children.
Initially, Effie isolated herself from the other children. She also lacked the confidence to speak up. But this has gradually changed as she has grown to familiarize herself with the nurturing surroundings.
When not in school, Effie likes to engage in "ampe", a local game popularly played by school going children. She occasionally watches cartoons on television with her SOS brothers and sisters. At the moment Effie is not bothered with what she wants to be in future, she just wants to enjoy being a child, and to delight in her newly found freedom.