Fighting Yellow Fever in Angola
Image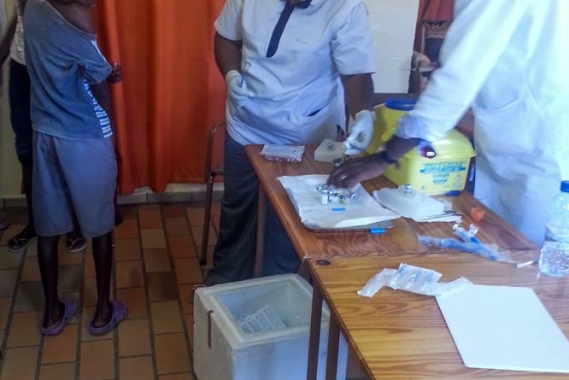 Since the outbreak of yellow fever in Angola was reported in December 2015, more than 750 people have been infected, and over 300 have died.
"The outbreak is worrying considering the lives it has already claimed and especially because of the insufficient capacity on the side of government to deal with crises such as these against the current financial difficulties the country has,"  - Afonso Castro, National Director of SOS Angola.
At this time, SOS Children's Villages Angola has not had a single case of yellow fever reported in any of its' programs located in three different provinces of the country. However, with cases of yellow fever having been reported in 14 of the 18 provinces, the management team of SOS Children's Villages Angola has taken proactive steps to prevent the disease from affecting more than 3,000 children, young persons and parents in its' programs.
The team of health and social workers engaged with SOS Children's Villages Angola have jumped into action, advocating for access to vaccines for SOS children, and the surrounding community, and leading a local crusade to raise awareness on the transmission of the disease (through infected mosquitos), and precautionary measures that can be taken to avoid mosquito bites.
"Our interactions with the national government have led to the SOS Medical Centre in Benguela and the SOS Clinic in Lubango receiving adequate vaccines that enabled us to vaccinate most of our program beneficiaries, including members of the surrounding communities and SOS co-workers", said Castro, "Extensive advocacy on our part led to government health personnel conducting vaccinations in SOS Children's Village Huambo – our third location – with children and caregivers from our families of origin also benefitting."
Sanitation remains front and centre
Sanitation is critical in disease control and elimination.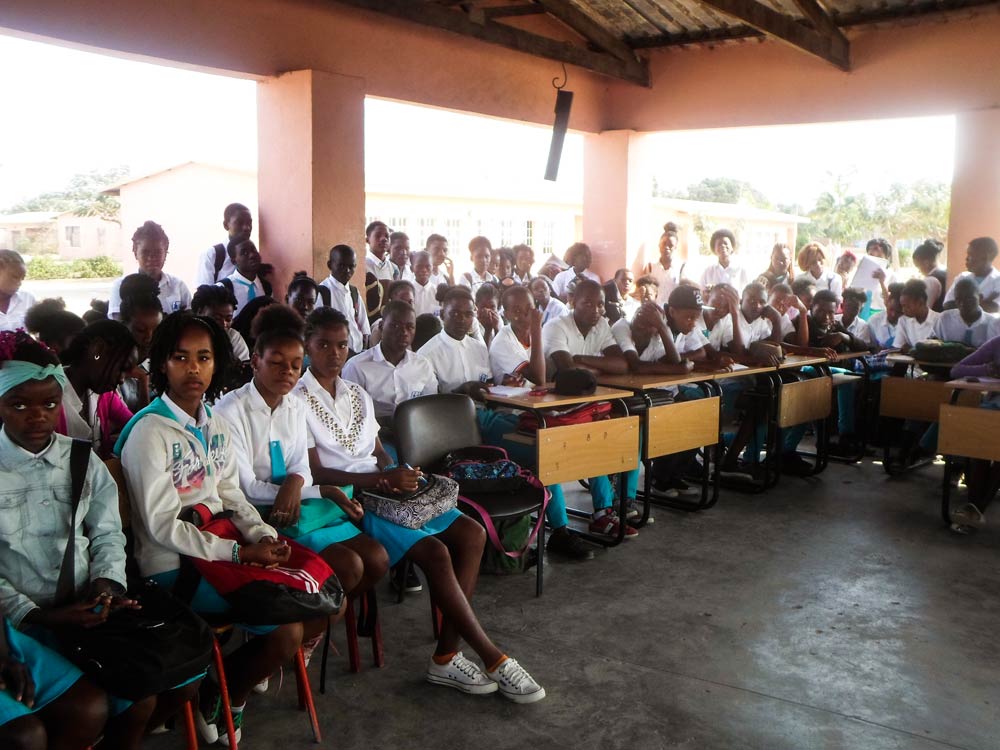 Children gathered for sensitisation on yellow fever.
SL Benguela, Angola
Within the SOS villages, SOS mothers have been trained to ensure that good sanitation habits are upheld by the children in their care. The kindergartens and Hermann Gmeiner primary schools in Benguela and Lubango have also welcomed external and internal health professionals to speak with students and reinforce preventive and curative measures.
In the broader community, outreach measures are underway as part of the existing Family Strengthening Programs, where SOS staff are educating community members on how to alleviate potential sources of mosquitoes (stagnant water), and keep themselves and their children safe.
How You Can Help
It's thanks to generous contributions to the SOS Mayday Responder program, from caring citizens like you, that SOS Children's Villages can be ready to act to prevent the outbreak of infectious diseases, or be ready to respond when the next disaster hits.
Become a SOS Mayday Responder today and help us be ready to save lives when the next outbreak or disaster strikes.