Former SOS Child Competing in the Olympic Games in Rio
Image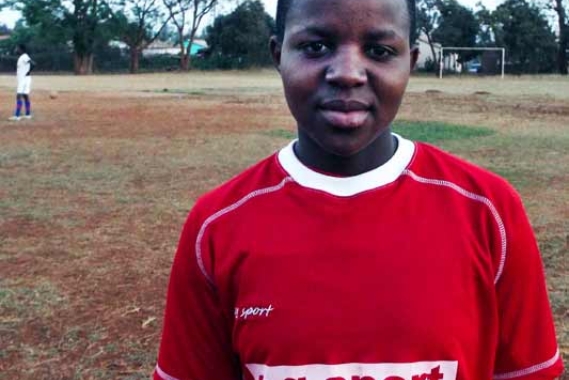 Mavis Chirandu, former SOS Child, departs August 1 to represent her homeland of  Zimbabwe in women's soccer at the 2016 Summer Olympic Games.  The Zimbabwe team's first Olympic soccer match against Germany is scheduled for 3 August at 5 PM EST.
Despite her undeniable talent, the success of  21-year old Mavis Chirandu still amazes many. Found on the roadside when she was an infant, Mavis was brought to live at the SOS Children's Village in Bindura in Zimbabwe.
The love and support Mavis received from her SOS family in Bindura gave her the sense of normalcy that she needed to have a happy childhood. "I thank God, particularly for the fact that I found a family at the village and you wouldn't really tell the difference between me and children raised in a proper family setup," said Mavis.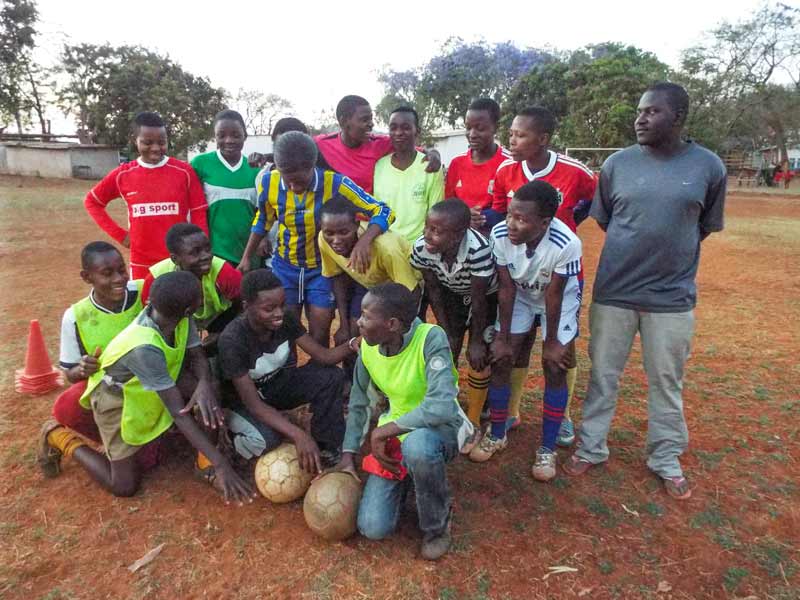 SOS soccer team group picture. CV Bindura, Zimbabwe
The road to Rio
From a young age, Mavis would often be seen playing on the soccer field with her SOS siblings. Once school started for her, she played on the Hermann Gmeiner Primary School team, and at 15, became a rising star of the national under 17 team.
Grundy Mhike was an assistant coach to the SOS Children's Villages team in 2010 and remembers the team as being "a very good one", but that not everyone had the talent to play for the national team  – except for Mavis.  "Mavis has always been a hard worker; that is one thing I know. She is a born dribbler and the girl can shoot for goal," said Grundy, who volunteered his time to work with the team and Mavis.
Seeing the solo silhouette of the young woman on the patchy soccer field, practising her drills  until it was too dark to see, was a familiar sight in the SOS Village. Mavis would simply wave her hand nonchalantly when siblings called her home;  the girl had plans, and she practised with a passion.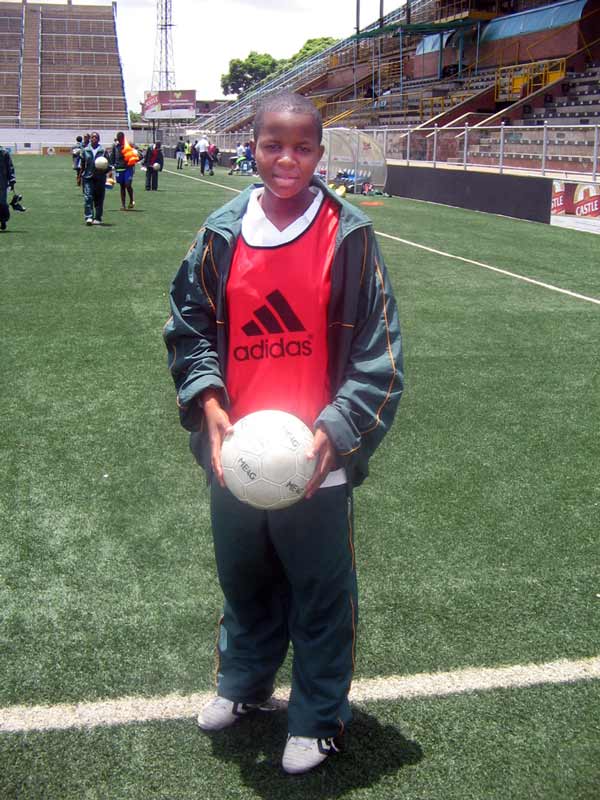 Mavis Chirandu at soccer training camp.
These days, Mavis lives in Harare and plays in the women's premier league and Zimbabwe's national team. She has played international fixtures in eight countries, and Brazil is next.
Big dreams for the future
Mavis has set her sights on a future as a professional soccer player, and dreams of playing abroad with international clubs like the Liverpool Ladies or Arsenal LFC. "I'm now looking forward to playing at the Olympics with the Mighty Warriors; it is not an easy feat but I trust my performance and ability," she told Daily News Zimbabwe.
An inspiration for SOS children, and girls around the world
Although Mavis is now a household name in Zimbabwe, ties with her SOS family are still strong.
Edwin Magosvongwe, SOS youth leader in Bindura, has been close with Mavis since 2009, and although he knew she was talented, her success amazes him.
"She has been very determined and focused on her development. Over the past years, she has transformed herself into a role model because of her achievements. Everyone at home is very proud of what she has done. She has managed to excel in a field that was usually dominated by men and we salute her for that."
The Zimbabwe team's first Olympic match against Germany is scheduled for 3 August.