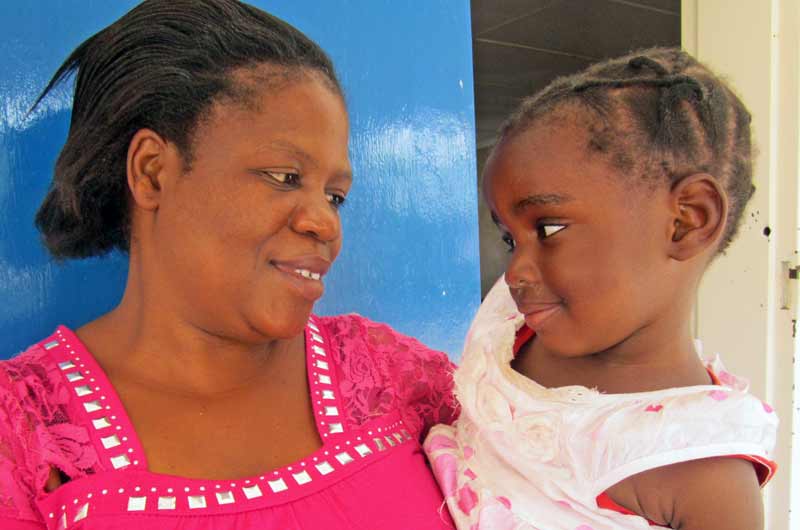 in Zimbabwe
Zimbabwe was once an African role model in the field of education.
With thousands of schools closed due to economic problems, things are now different.
Although Zimbabwe's economy has slightly stabilized, millions of people are struggling to eke out a living.
Among those who suffer most are the country's children - many of them growing up orphaned or abandoned, without parental support.
SOS Children's Villages in Zimbabwe currently operates:
3 SOS Children's Villages
3 SOS Youth Facilities
3 SOS Kindergartens
5 SOS Schools
1 SOS Vocational Training Centre
7 SOS Social Centres that run Family Strengthening Programs
The work of SOS Children's Villages in Zimbabwe began in the 1980s when the former Austrian ambassador requested help and protection for the country's orphans.
SOS Children's Villages has reacted to the growing problem of HIV/AIDS in the country by starting SOS Family Strengthening Programmes.
The programmes enable children who are at risk of losing parental care to grow up within a caring family environment.
SOS Children's Villages has been closely cooperating with families and communities to empower them to effectively protect and care for their children.
| | Orphaned Children | Infant Mortality | Child Poverty Rate | Child Malnutrition | Child Marriage | HIV/Aids |
| --- | --- | --- | --- | --- | --- | --- |
| Zimbabwe | 1,300,000 | | 72.30% | 35.10% | 30.50% | 15.00% |
| Canada | 45,000 | | 8.80% | #N/A | #N/A | 0.2% |
494
Orphaned and Abandoned Children
4 372
Elementary and secondary students
645
Youth and adult students
Sponsor a Child in Zimbabwe
SOS relies on the kindness and generosity of Canadians to be able to provide a home for the most vulnerable children of Zimbabwe.
By becoming a child sponsor you are making a commitment to helping an individual child in need. Your gift will help provide a child with food, clothing, education and a loving SOS mother.
Please help us ensure a loving home for every Zimbabwean child. Sponsor a child in Zimbabwe now. Your donation will help change an orphaned or abandoned child's life.
The children in Zimbabwe
Although a number of laws and regulations aiming to protect Zimbabwean children do exist, many of them are difficult to enforce due to a lack of resources.
A high number of children never receive a birth certificate, which makes it difficult for them to be enrolled in school and seek medical attention.
Rape and sexual abuse of children continue to be serious problems.
Child rape nearly tripled between 2005 and 2007.
Young girls are particularly vulnerable to rape as some men in Zimbabwe believe that having sex with a virgin will cure them from HIV/AIDS.
It has been reported that underage marriage is extremely common in rural, isolated areas of the country.
Endemic poverty and alarmingly high levels of HIV/AIDS among children, particularly among orphaned children, can be observed.
Many children remain without access to medical services.
More than one hundred children in Zimbabwe die from diseases that are easily curable in the west.
Around 1,400,000 orphaned children living in Zimbabwe.
Around one million of them have been orphaned due to AIDS.
The HIV/AIDS pandemic is a major reason why children in Zimbabwe grow up without parental care.
Around 80% of orphaned children do not receive any form of external support.
Chronic malnutrition affects roughly a third of all children and around 10% of all Zimbabwean children are born with low birth weight.
When children can no longer stay with their families, they are cared for by their SOS mothers in one of the SOS families.
SOS Children's Villages is helping Zimbabwean young people and children in three different locations (Bindura, Bulawayo and Waterfalls) by providing day care, education and vocational training.
Some facts about Zimbabwe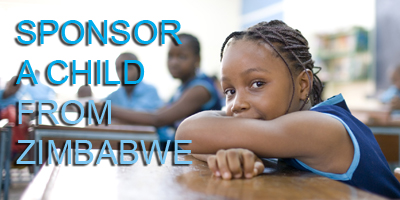 Zimbabwe is a landlocked country situated in the southern part of the African continent. It shares borders with South Africa, Botswana, Zambia and Mozambique.
In 1965, Rhodesia unilaterally declared independence from the United Kingdom.
It was not before 1980 that former Rhodesia finally became independent as "Zimbabwe" after a guerrilla uprising had led to free elections.
The destiny of the country has been heavily tied to President Robert Mugabe since independence. He ruled Zimbabwe as a one-party state until 2008.
Then Mugabe agreed to a power-sharing deal following an election in which opposition leader Tsvangirai had garnered the most votes but not enough to secure the simple majority.
The Zimbabwean economy appears to be stabilizing at a slow pace.
After ten years of stagnation and alarmingly high levels of inflation, a real growth of roughly 5% was recorded in 2010.
The country's debt burden remains high and the situation on the labour market is dramatic as the majority of Zimbabweans remain unemployed.
The country has been suffering from a "brain drain" as tens of thousands of educated, much-needed professionals have left Zimbabwe to work elsewhere.
HIV/AIDS remains a major public health problem
14% of Zimbabweans live a life with HIV/AIDS, one of the highest prevalence rates in the world.
Out of one million people infected, 150,000 are children under 14 years of age. The disease therefore remains the most striking public health issue in the country.
Children whose parents are HIV-positive, face multiple vulnerabilities, such as becoming infected themselves, the risk of losing parental care, social discrimination and neglect.
Zimbabwe boasts one of Africa's highest literacy rates and the country's education system was once considered the best in the region.
The situation has been deteriorating over recent years. About 90% schools remain closed and primary education is unaffordable for millions of families who struggle to eke out a living.
Roughly 39% of Zimbabwe's population live in poverty.
Hundreds of thousands people continue to be without access to sanitation, sewage systems and potable water.
Rural areas are particularly hard hit: around 60% of pumps do not work and approximately two million people remain without access to improved water sources.
Zimbabwe is marked by high levels of inequality: the wealthiest 10% of the population possess roughly 40% of the total household income.
While some Zimbabweans live a life in luxury, others lack even the most basic resources such as decent housing, food and drinking water.