Following the Drum Beat of Your Heart
Thursday, December 7, 2017
Image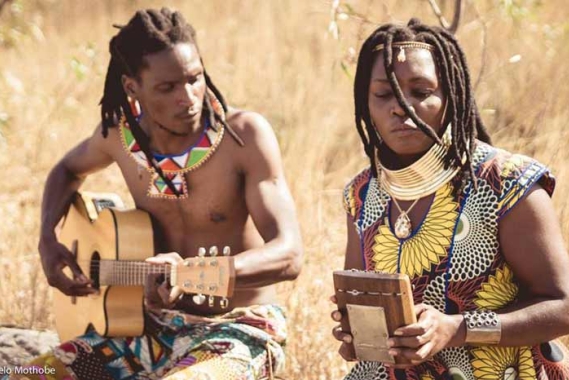 In his song, Iphupho Lami, or "my dream"- a musician named British Ncube from Zimbabwe sings about following your dream. The lyrics, sung in his native language Ndebele, can be roughly translated as "It is my dream. It is my song. I have to sing it."
The song expresses exactly what British has done with his life after growing up in an SOS Children's Village in Zimbabwe.
Today, British and his wife are living their dream as the musical duo of "Stango and Nongoma". With a unique sound that combines the guitar with the mbira, an African instrument, the couple is seeing increasing success. Represented by the music label 10th District Music in Vienna, Austria, they recently finished their first tour of Europe.
"Music is from deep inside the heart, you can never be a musician if it's not there," said British, explaining his motivation.
A new start and a bed of his own
British grew up in the SOS Children's Village Bulawayo. He and his three siblings arrived there in 1997, when he was 10 years old. "When I arrived in the Village, I was so happy," he recalled. "They told me, 'This is your bed.' My brothers and sisters and I used to share a bed. This was my bed, alone. We got clothes too, but I was most happy about the toys. I never owned a toy before."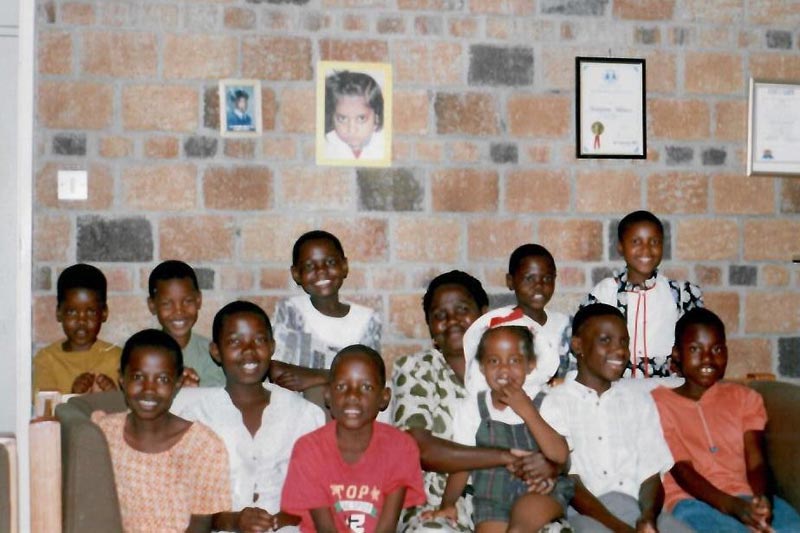 British (first row, second from the right) as a child with his SOS mother Margaret Moyo and the rest of his SOS family.
Though his stage name is Stango, he is often asked how he got his unique first name. He got the nickname "British"' because of his lighter-skinned complexion when he was a boy. Since both of his parents had passed away, and he did not have a birth certificate, British was the only name he remembered. "When I finally got a birth certificate that is the name I gave," he said.
As a boy, British loved music, eagerly learning the marimba, a percussion instrument, and the mbira. While his SOS mother, Margaret Moyo, and others encouraged him in his academic studies, they also recognized that he was a gifted musician. He had a rare natural passion for music and dancing. Whatever instrument you placed in his hands he was determined to play, sing and dance, according to those who knew him at SOS Children's Villages Zimbabwe. 
"When growing up in SOS, everything was there," British said. "The instruments were there. So it was for oneself to decide – if you want to do this, you would go for it."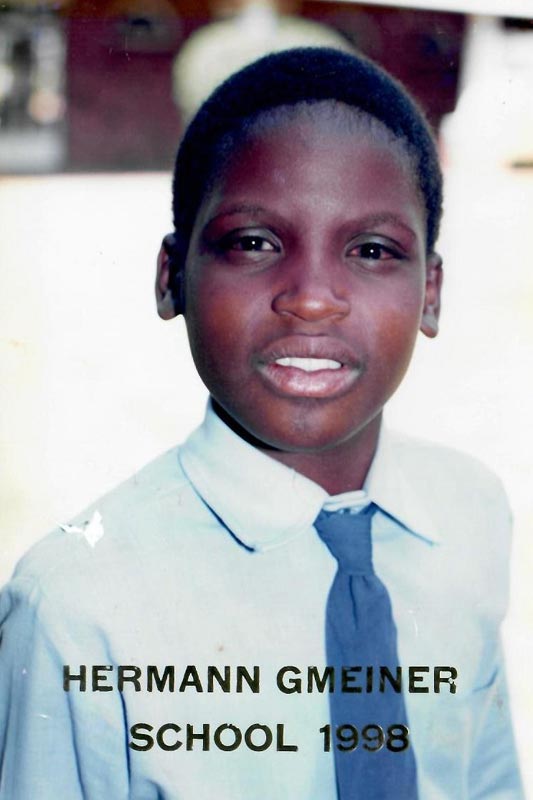 British Ncube school photo
Pursuing his dream
British recalled performing in the Village – even writing and reciting the poem that would later become the lyrics to his song Iphupho Lami, about pursing his dream.
After high school, British enrolled at a local music academy to sharpen his musical talents. With the support of his SOS family, he graduated and his music career took off. Among those he credits is his SOS mother Margaret. "We were lucky to have a good mother. She had the heart of seeing us the way we are."
"I'm a living of example of the impact of SOS Children's Villages," he added. "If it was not for SOS, I wouldn't be here. Never mind the music. If I never went to school, where was I going to get the confidence I needed in life?"
"I am very proud of what SOS did for me. It made who I am. Today, I can stand in front of people and sing." 
Singing and performing is what British and his wife have been doing professionally for the past two years. Touring Europe was a dream for them and now it is opening new doors. "It's a calling that you have to listen to carefully and follow it," said British. "When the drum beats, you will know."
Canadians wishing to help are encourage to sponsor a child, sponsor a Village or make a one-time donation. Your support will help change the lives of orphaned, abandoned and other vulnerable children. Please help today.