Ensuring access to early childhood development in Maizelands, Zimbabwe
Thursday, January 27, 2022
With a strong focus on early childhood development (ECD), the SOS Maizelands Kindergarten in Zimbabwe invests in the wellbeing and future of young children. The school has 140 children (71 girls and 69 boys), five educators and five support staff.
In addition to educational activities, storytelling and drawing are included in the curriculum. The children also enjoy indoor and outdoor playtime which is key to the children's emotional and physical development. They also participate in sports and games that include age-appropriate races and a 50-metre sprint.
Most of the children attending the school come from families that cannot afford to provide them with three meals a day. The school's feeding program offers all students two nutritious meals every day, which makes a positive difference in the children's health.
To boost their income, the school sells the chickens and rabbits they raise. A garden also ensures the feeding program has a supply of fresh vegetables, with surplus being sold at the market. Parents provide manure for the garden, firewood for cooking children's meals, and locally available resources for any infrastructure development at the school. Recently, the school renovated the sewer system to ensure effective waste management and proper sanitation.
Image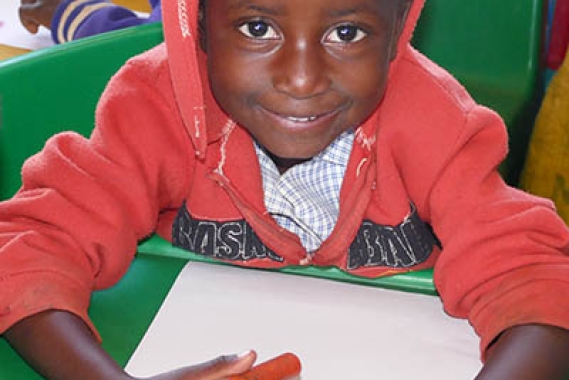 Parent-teacher meetings each term have been well received in the community, helping parents learn about their children's performance and progress. These one-on-one meetings have improved parents' commitment to their children's education. About 92 per cent of caregivers with children at the early learning school attended the second term parent-teacher consultation.
To boost the children's' wellbeing, the school operates a mobile clinic in partnership with the Ministry of Health and Child Care. This partnership has greatly increased health service delivery to the community, and the services have been extended to parents. On mobile clinic days, parents, children, and ECD educators get an opportunity to interact and share information on the children's welfare and good parenting.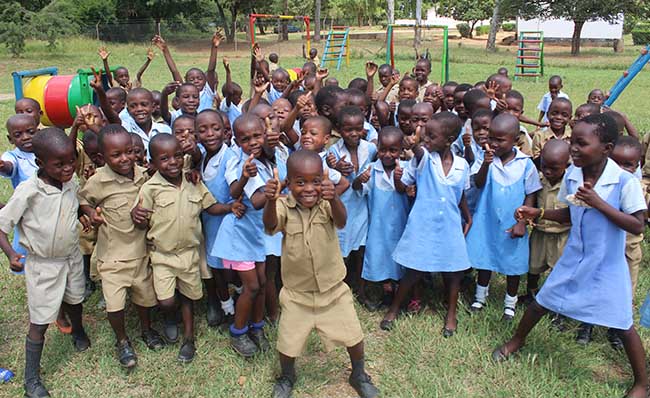 Tadiwa goes to school for the first time
Tadiwa* had no hope of ever going to school; her mother works as a casual labourer in nearby farms, and she could not raise the 20 dollars needed to pay for one term of kindergarten. While her peers were in class, Tadiwa stayed home to clean the dishes and do other chores a six-year-old could handle.
Poverty has ravaged the community around SOS Maizelands for generations, and families face hunger every day. This lingering situation has caused parents not to prioritize their children's education as basic survival is more pressing. Too many children reach the age of 10 without ever having been to school.
Given the importance of early child development, a team from SOS Maizelands worked to identify children in the community not enrolled in early learning due to financial constraints.
Tadiwa was one of the twelve children identified that year.
"I want to go with you to school where my friends are," she told the SOS team the day they met her. "I do not want to stay at home and play alone anymore," she said.
Tadiwa entered class ECD A, joining 34 other children in an exciting journey of learning and new opportunities. "I enjoy playing outside with my friends, we sing and dance around together after break time," Tadiwa says, obviously happy to be in school.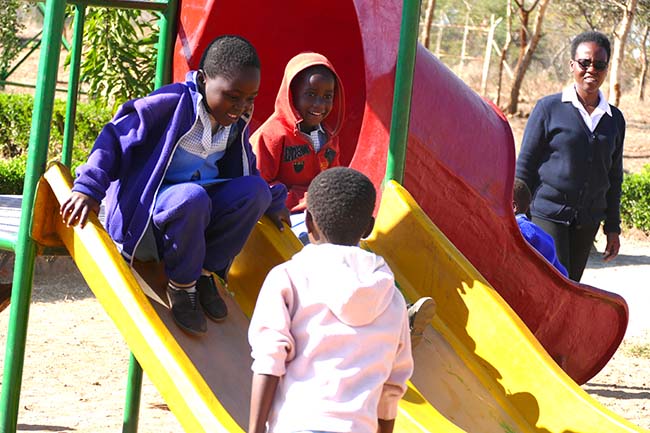 Tadiwa's mother bought her a uniform and the school provided her with a new bag for the young learner to carry her books and other supplies. The program has encouraged Tadiwa's mother to prioritize her daughter's education and work towards supporting her success in the long term.
Given that Tadiwa started school months after her peers, she receives additional assistance from her teacher to ensure that she gets everything she needs to succeed and develop like the other children. So far, Tadiwa has shown significant improvement, she knows how to colour her drawings and to build structures using toys for indoor play. Tadiwa has so much potential that can be nurtured now that she's in kindergarten.
*Name changed to protect the privacy of the child.