In 2015, Transat funded the implementation of a Social Circus Program to support the social and personal development of at-risk youth from the SOS Children's Village Huehuetoca in Mexico. This program enables SOS youth to learn new skills and positively impacts their psychological development and interpersonal skills, contributing substantially to their future success.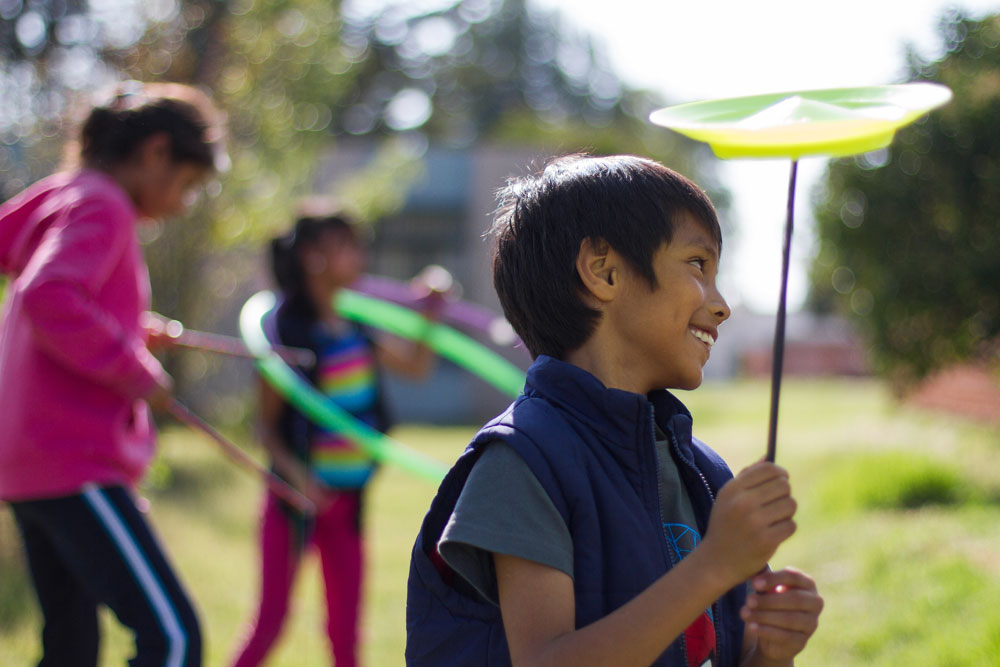 Photo Credit: Danielle Pereira
The Social Circus is an innovative method of intervention for children and youth at risk that uses circus arts as a way of fostering self-confidence, trust, expression, cooperation and team building among participants. This is done through highly skilled social circus instructors who use interactive trust and team building exercises, group discussions, and teach the youth a diversity of circus arts.
This year, SOS Children's Villages implemented a Social Circus program at the SOS Children's Village Huehuetoca, in Mexico. Since July, about 30 SOS children and youth, aged between 9 and 17 years old, actively participate in the program twice a week with two trained Social Circus instructors and SOS youth coordinators.
At the beginning and end of every session, the group gets together in a circle and share. With the help of the Social Circus instructors and SOS youth coordinators, the participants are encouraged to discuss their objectives for the day, struggles, achievements and what they have learned or experienced.
Thanks to the support of Transat and its employees, these troubled children and youth from the SOS Children's Village Huehuetoca are given the chance to develop the skills they need to grow and become responsible young adults. School teachers, SOS Mothers and SOS staff have all noticed a transformation within the group of participants.
"They have more confidence in themselves and they are happier. At home they are more disciplined and they do better in school,'' says SOS Mother Beatriz, "This has led to life being a little easier for everyone at home and in the community''.
"I feel like I have changed a lot because of the Social Circus program," says 13 year old Alejandro, "I used to be very stressed and I had a hard time getting along with my siblings. In the workshops, my Social Circus instructor has taught me how to be in control of my feelings and express myself. Now I feel a lot calmer, a lot better."
Sponsoring programs like the Social Circus is crucial for the development of at-risk children and youth. It creates a safe space where they can focus, gain confidence and create relationships, which translate into their everyday lives. It is a powerful catalyst for creating social change in marginalized individuals, enabling them to enrich the community with their talents.