SOS relies on the kindness and generosity of Canadians to be able to provide a home for the most vulnerable children around the world.
SOS Children's Villages in Brandenburg
The SOS Children's Village Brandenburg is located in the city of Brandenburg, near the capital of Germany, Berlin, and was officially opened in 1997. It comprises eight family houses and offers accommodation to about 45 children. The children are encouraged to join the varied program of activities, such as music lessons, private lessons, homework support as well as therapeutic programs. The children can have a good romp at the playground and the nature reserve in the vicinity is the ideal spot for walks and excursions.
The SOS Children's Village Brandenburg includes a day care centre for about 54 children, which is also open to children from the neighbourhood. The day care centre is situated right in the middle of a beautiful nature reserve, where the children can play and explore nature.
Media
Image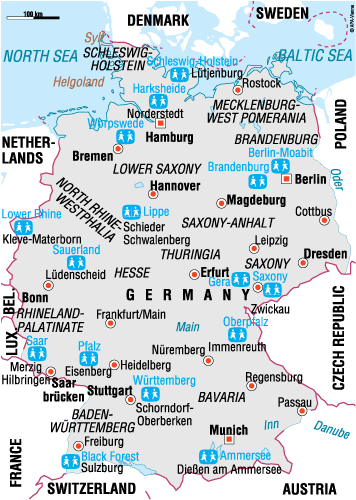 Our Impact
Image

The SOS Children's Village in KDEV Germany provides loving homes to orphaned and abandoned children

1

VILLAGES

48

Orphaned and Abandoned Children
Our Impact

VILLAGES
The SOS Children's Village in KDEV Germany provides loving homes to orphaned and abandoned children
48
Orphaned and Abandoned Children