SOS relies on the kindness and generosity of Canadians to be able to provide a home for the most vulnerable children around the world.
By becoming a child sponsor you are helping an individual child in need.
(You will receive a Canadian charitable tax receipt)
SOS Children's Villages in Oberpfalz
The SOS Children's Village Oberpfalz was officially opened in 1967. It is situated close to the city of Bayreuth, on the edge of the Fichtel mountains. The SOS Children's Village Oberpfalz comprises twelve family houses, where about 60 children found a new home. 
In addition of the SOS families, a educational community for children and youth between six and twelve years was established. The natural families of these children need support and relieve of their parental duties, while the children receive short or medium term care at the educational community. A SOS day care centre was erected in the city of Bayreuth, offering day care to children in problematic family situations. One of the houses of the SOS Children's Village Oberpfalz accommodates a educational day care centre for eight children. The children may join the SOS children at the playground or the communal rooms.
Media
Image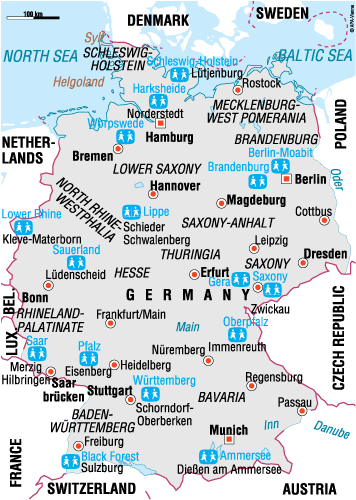 Our Impact
Image

The SOS Children's Village in KDEV Germany provides loving homes to orphaned and abandoned children

1

VILLAGES

48

Orphaned and Abandoned Children
Our Impact

VILLAGES
The SOS Children's Village in KDEV Germany provides loving homes to orphaned and abandoned children
48
Orphaned and Abandoned Children