University 30 Day Challenge
Join our team of committed students who are challenging their universities to make a difference!
The idea of the University 30 Day Challenge is to bring students groups, societies, athletic teams and alumni, together with the larger community and empower them to make a difference in the lives of orphaned children around the world.
What is the University 30 Day Challenge?
The University 30 Day Challenge is a campus wide campaign that dares students to raise funds through an online peer to peer platform and campus fundraisers.  The 30 Day Challenge works because it builds school spirit and unity through empowering and engaging students through its fun and competitive nature.
How does it work?
The University 30 Day Challenge is a student led event.  Students come together through a variety of online and on campus fundraisers.  Students join teams to compete against each other and against other faculties.
Campus fundraisers create endless opportunities for students and teams (faculties, clubs and sports teams) to get out there and be creative. Last year for example, the Ryerson Rams hosted a friendly game with a rival school and donated all the proceeds to the campaign. Other ideas could be dance challenges, pies the face, concerts and dinners.  The sky's the limit!
The online social media friendly platform encourages students to set personal goals and enables them to direct their own donations to areas of the world that matter to them.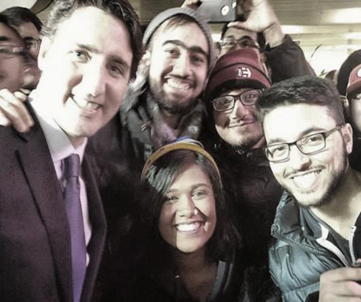 The campaign has spread throughout the country to universities such as McMaster University, University of Toronto and more recently Carleton University. The University 30 Day Challenge is proving that young people can have a huge impact – even Justin Trudeau is paying attention.
Watch Ryerson's launch video here for inspiration.
Do you accept the Challenge?
Any day can be a day to create change! The first step is to reach out to us  email us at [email protected].
Also check out a full overview here.
Ryerson Snap Shot
The University Challenge began at Ryerson University in 2014 by a dedicated and passionate group of students lead by a fourth year marketing student named Radwan. "The program changed my life. It has brought me opportunities that I could never have dream of and connected me to so many incredible people with different backgrounds, interests and passions" Radwan, 2016