Lives on the line in the Central African Republic
Image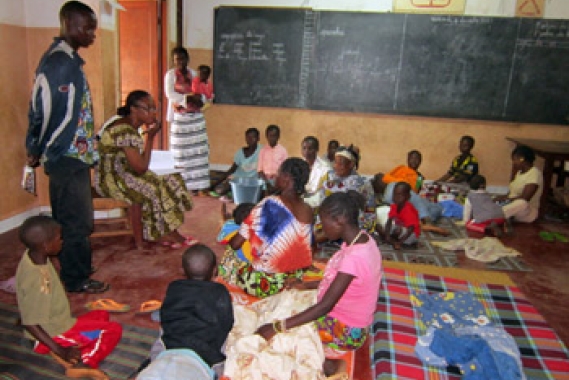 The United Nations has declared the crisis in Central African Republic a Level 3 Emergency – the highest level of humanitarian disaster. The country has experienced a major political crisis which has dramatically increased violent conflicts, criminal activities and clashes between armed groups. As of April 2015, 2.7 million people, over half the population, are in need of aid. Since the crisis began, children in CAR have battled fear, starvation, diseases and several others have lost their families and homes. Approximately 1.3 million children are in dire need of humanitarian aid.
The National Director of SOS Children's Villages CAR, Marcel Koyadouma, said that his greatest wish is for peace, so that children can grow and study in a safe country where they can reach their full potential. "These children have suffered a lot of injustice and it is time for it to stop," he stated.
The Central African Republic is one of the poorest countries in Africa with roughly 90 per cent of the population living in crippling poverty, without access to food, sanitation and decent housing. Tens of thousands of children have never attended school and five in ten Central Africans are illiterate. The children who do attend school often arrive late for classes or are absent, and some have missed their exams due to the increased violence.
"Before the crisis, we went to school without fear and felt secured. Today we are still afraid because the war can start again at any time," said one child.
SOS Children's Villages is committed to provide quality education in a safe environment.
Humanitarian Response in CAR
SOS Children's Villages is committed to its mission to provide care to vulnerable children and strengthen families in need in the Central African Republic. As a result, SOS is launching the second phase of a humanitarian appeal in CAR.
SOS will help rebuild destroyed or partially damaged homes to facilitate the return of displaced families in a safe and secure living environment. Primary healthcare in remote areas will be provided adequate nutrition for children, pregnant and lactating women and persons living with HIV/AIDS.
Child-friendly spaces will be created to provide counselling and educational support to children affected by the crisis. SOS will also conduct family-tracing and reunification for lost, unaccompanied or separated children and assist families in obtaining birth certificates.
SOS Children's Villages humanitarian response has an objective to help 6,000 unaccompanied or separated children, 7,000 displaced persons from 1,000 families, and malnourished children, amongst others.
Learn more about SOS Children's Villages ongoing work in the Central African Republic

Canadian's wishing to support SOS Children's Villages are encouraged to sponsor a child, sponsor a village or to make a direct donation. Your support ensures that SOS Children's Villages can continue to provide a safe and loving home to orphan and abandoned children worldwide.