Malala is an icon for bravery and resolve
Wednesday, October 17, 2012
Image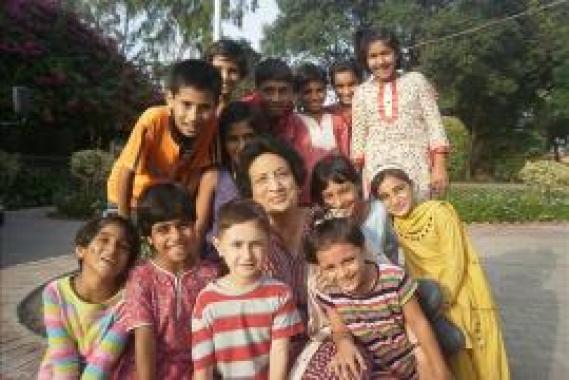 Malala Yousafzai, a 14-year-old Pakistani girl, who was shot in the head simply because she wants an education, has become an international symbol of fighting for girls' rights.
On behalf of all who care deeply about girls' and women's rights, Mrs Souriya Anwar, President of SOS Children's Villages Pakistan, strongly condemns this abhorrent attack and calls upon us all to keep defending basic human rights. SOS Children's Villages Pakistan is dedicated to the welfare of children, particularly those deprived of a normal family life. In a society where gender bias still persists, girls are at the forefront of our endeavours, as we focus on providing them with opportunities to develop their potential and ensure that they are not marginalised.
Despite the fact that we have witnessed so much turbulence and violence in the past decade, a barbaric atrocity committed against an innocent girl has shaken the nation to the very core. Punishment for speaking out for a universal human right - the right to schooling! This courageous young girl is an inspiration for all girls, and for all those who strive to give them their rights.
A wave of revulsion has swept through the nation as thousands of statements of outrage condemn the extremist forces. As the movement sparked by her spreads through the entire country, Malala has become a national icon for her bravery and resolve.
All of us associated with SOS Children's Villages salute her courage and determination, as we pray for her recovery. It is sad, indeed, that she has paid such a high price to bring about what must now follow - the recognition that this is a fight in which no one can be complacent. All must participate if we wish to do away with fanaticism and the forces of obscurantism, which would hold us back.