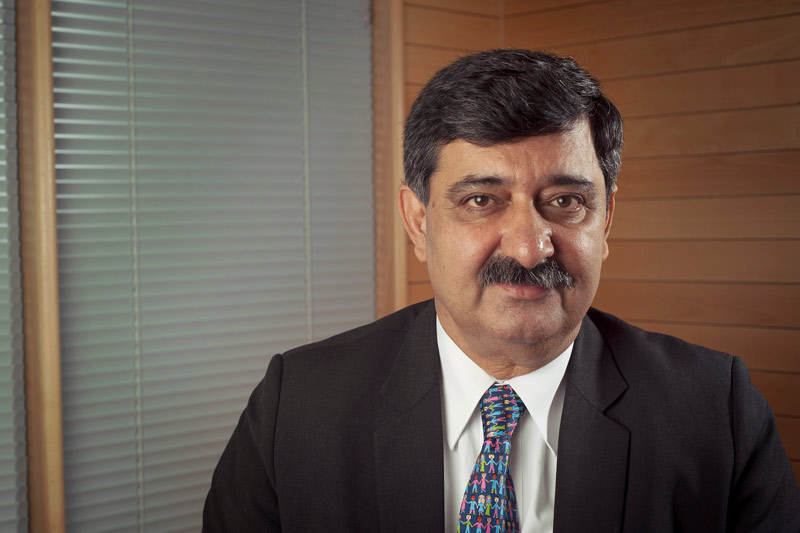 50th Anniversary Greetings from the President of SOS Children's Villages International Siddhartha Kaul
Dear Family of SOS Children's Villages Canada,
On behalf of our Global SOS Family and its countless members and supporters, I extend to you our warmest congratulations and best wishes for the 50th Anniversary of SOS Children's Villages Canada.
Fifty years ago, Chief Justice Emmett Hall, Jeanne Sauve, Otto Lang and Gordon Fairweather embraced the vision of our Founder Hermann Gmeiner, establishing what would become SOS Children's Villages Canada. Thousands of children have been supported across the world since then thanks to the generosity of Canadians and the hard work of all those involved with the organisation over the years.
Fifty years is a significant milestone for any organisation and everyone at SOS Children's Villages Canada can be very proud of how the organisation has grown and continues to grow and thrive.
People in 135 Countries and territories, where we work, ask me: "Is our work done? Has the condition of Children improved? Are all children in the hands of good parental care?" My answer is an emphatic NO! Condition of children is actually worse today than it was 50 years ago, our work is far from over and we need our SOS Model of Family Like Care more than ever.
Once again, I thank you for your efforts of last 50 years and as we celebrate this special day, let us re-dedicate ourselves for the cause of children so that "No Child Grows up Alone" and one day we may finally realise the vision we have set for ourselves: "Every Child belongs to a family and grows with love, respect and security".
Yours, as ever,
Siddhartha Kaul