The Duke and Duchess of Cambridge visit an SOS Children's Village
Saturday, October 19, 2019
Image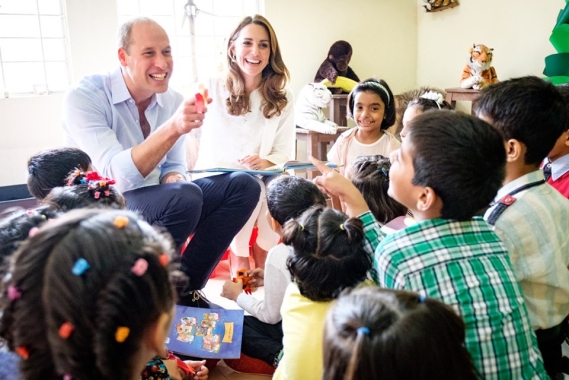 Royal couple moved by visit to SOS Children's Village Lahore
The Duke and Duchess of Cambridge were so impressed by their first visit to the SOS Children's Village in Lahore, Pakistan they even came back a second time.
"We have been really moved and touched by what we've seen and by the happy home you've made," the Duchess said during the first visit. "Earlier this year, I talked about the fact that it takes a village to raise a child. The Village we've seen here today is the best representation of that ideal that I could have possibly imagined."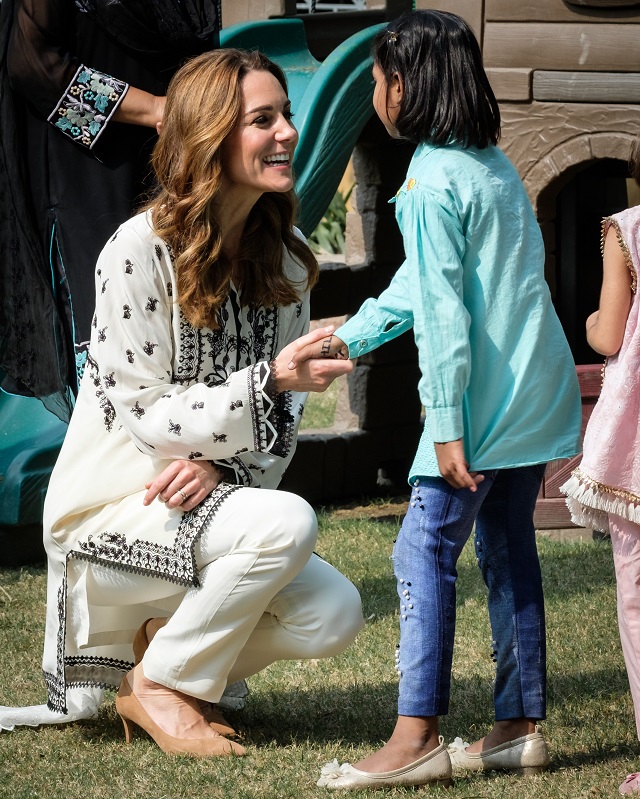 The royal visit last week thrilled the children and young people at the SOS Children's Village in Lahore. During the 40-minute visit on Thursday, the royal couple read to children, while Prince William used finger puppets to entertain them. The couple spent time with an SOS family, talked with young adults to hear about their experience growing up in the Village, and finally celebrated the birthday of three children.
But after they left, no one imagined the royal couple would be back so soon.
Prince William and the Duchess unexpectedly returned to Lahore after storms prevented them from flying further on their tour of Pakistan. The couple expressed concern that they were not able to spend more time with the children and decided to return to the SOS Village on Friday.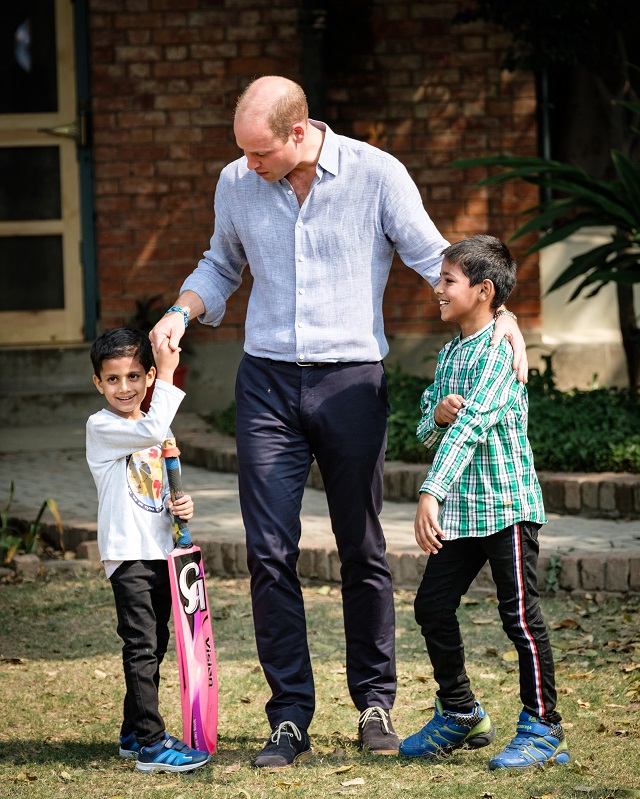 'Won over the heart of every child'
On their second visit, the couple spent a full hour. They interacted again with SOS alumni, joined an art class, and even played an impromptu game of cricket with the children. Some children called it an unforgettable experience.
"I enjoyed playing cricket with the royal couple and talking to them," said Ahmad. "I will never forget the time spent with them, and I would love to meet them again." 
"The royal couple was very nice and friendly," added Khadija "They let me put a friendship band on their hand, and I won't forget this moment."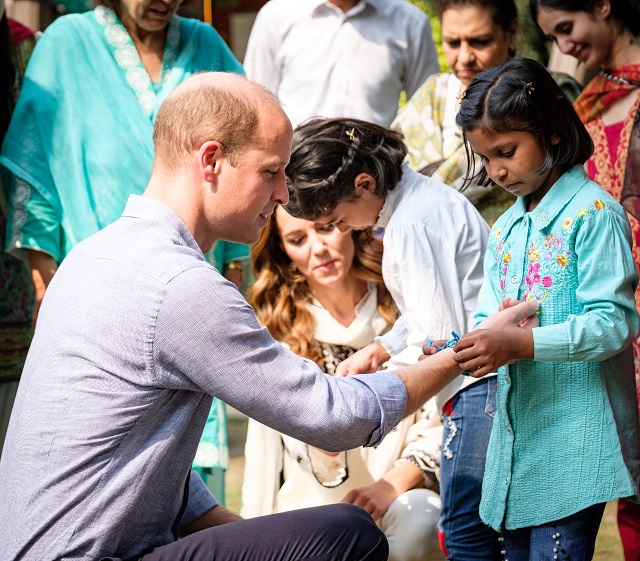 Saba Faisal, National Director of SOS Children's Villages Pakistan, said the couple's genuine concern for the children was felt by all. "They put the children at ease by engaging and playing with them. This trip was an iconic moment for all those who were present and is truly etched in our hearts," she said.
Almas Butt, Village Director, said: "What touched us all to the core was their humanity and humility. Their playful discourse with the children, the game of cricket, laughing and talking with such comfort won over the heart of every child."
The Duchess posted photos and a quote on Instagram after their Friday visit that beautifully summarised the work of SOS Children's Villages in Pakistan and in more than 130 countries around the world.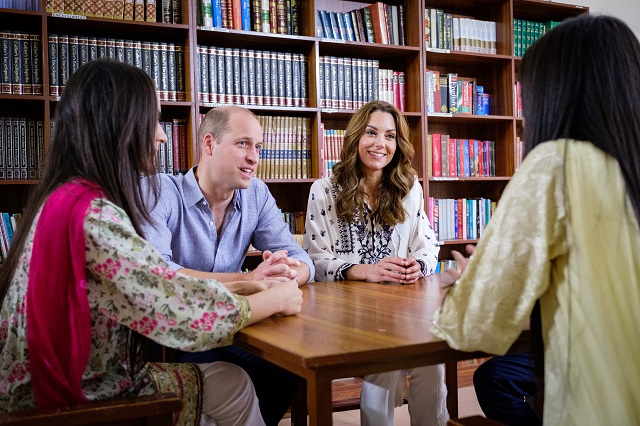 "The community at the SOS Village is built around family - and the best possible family you could imagine - where everyone comes together to nurture, love and protect the children in their care," the Duchess wrote.
"These vulnerable children, many who have come through traumatic circumstances, are nurtured in this caring environment and are able to form these quality relationships that they so desperately need to thrive," she said.
SOS Children's Villages Pakistan has 15 children's villages caring for about 2,060 children. The SOS Children's Village in Lahore cares for more than 150 children.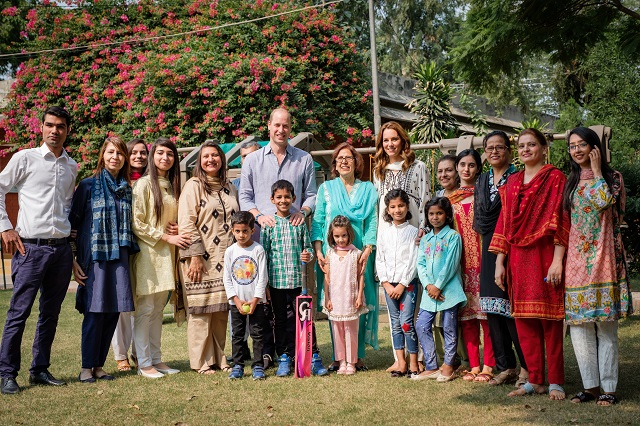 Photo credits: Kensington Palace
Canadians wishing to help vulnerable children are encouraged to sponsor a child, sponsor a Village or make a one-time donation. Your support will change the lives of orphaned, abandoned and other vulnerable children. Please help today.