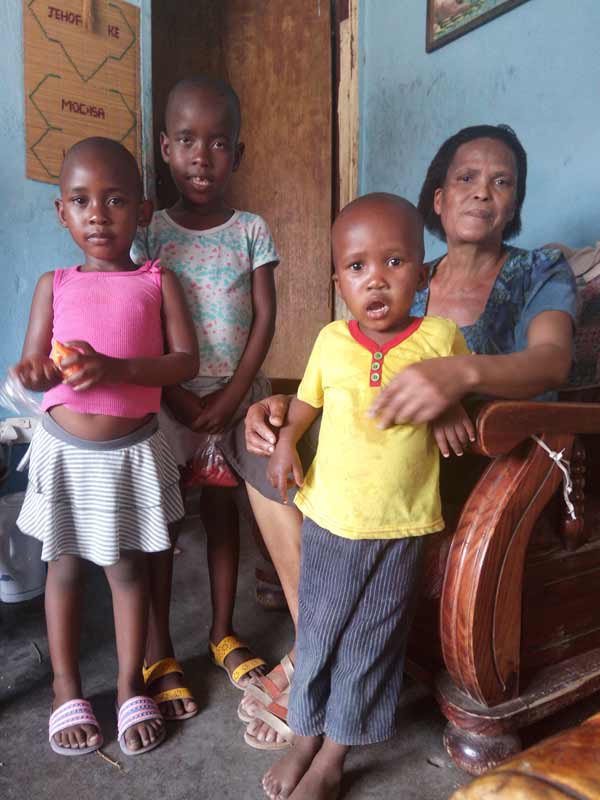 Catherine Fischer, 59, knows too well the hardship of living on the bare minimum. For the longest time, her family of 10 has survived on 320 Botswana Pula (32 USD), old age pension pay from the government sent to Catherine's 89 year old mother.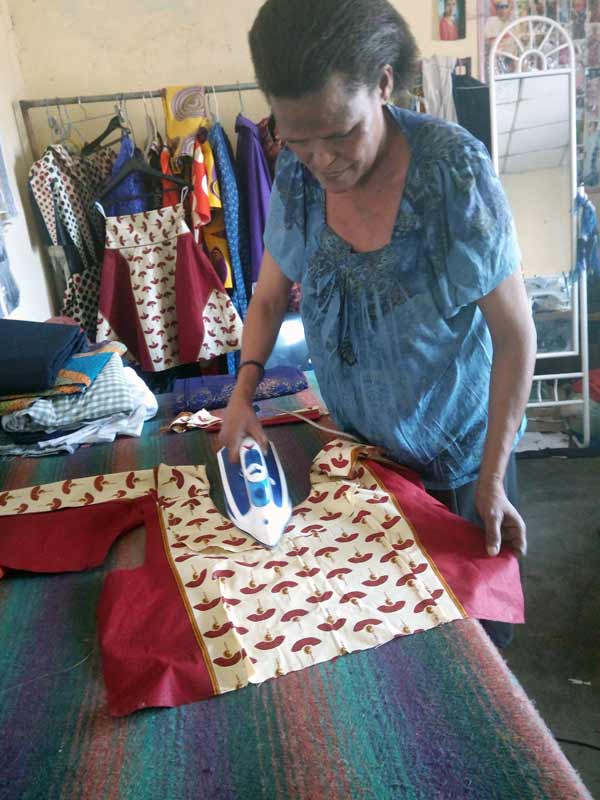 "My mother was feeding us all, my three sons, 22, 32 and 38 years, my six grandchildren plus myself," says Catherine. "I was employed many years ago in a government run textile firm, but I was laid off during restructuring. I schooled until grade seven, so finding another job was difficult. My sons have not been lucky either," she says.
But since joining the Family Strengthening Program, Catherine's economic situation has improved.
"I now have two more sewing machines that I purchased through a government scheme," says Catherine. "I make clothes for all occasions, while my sons do repairs and cutting. I work from home because I have to watch my three little grandchildren who are not age ready for school. I have about 50 regular customers."