A New Home for Two Sisters
Image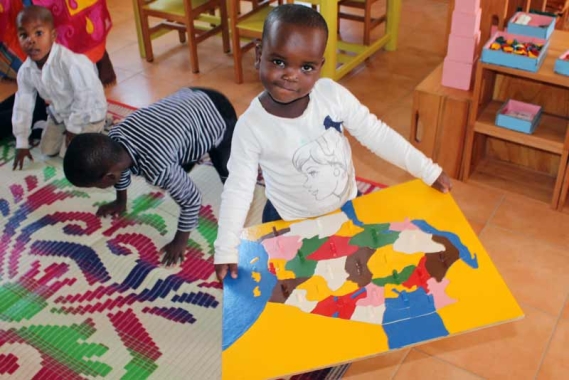 Aisha* and Wazo* are Tanzanian biological siblings who found themselves on the street one day, abandoned by their mother. The girls, five and four years old at the time, could not find the way home. All they knew were their first names. When asked about their mother they said she had gone away… far far.. away. They had no memory of her name. They cried out for their mother, hoping she would return – but she was gone.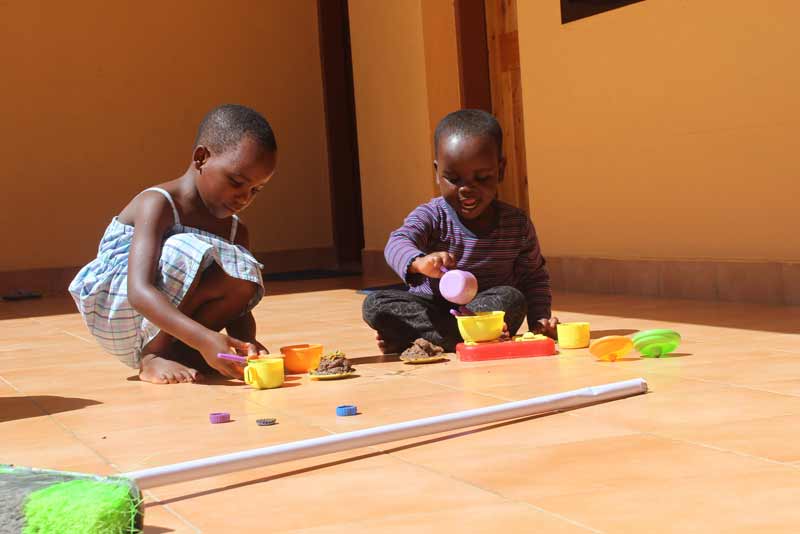 Wazo and Aisha playing. Photo credit: Dorothy Ndege.
"No one knows how long the children had been on the street," says Roselyn, Aisha and Wazo's SOS mother. "A good samaritan found the girls and alerted the social welfare office. They were placed in a local orphanage but were not well cared for. They were brought to me sickly, malnourished and unhappy. The officer who brought them to the SOS Village knew this was a suitable place for them," she says.
SOS Children's Village Mwanza in Tanzania opened in October 2016 as a sanctuary for children in need of a home and family. Today, the Village has 30 children - 14 boys and 16 girls. Most of these children have gone through traumatic experiences. Caregivers like Roselyn work tirelessly to help them relax, feel wanted and begin to heal.
Not knowing what to make of this unfamiliar setting, the first morning Aisha and Wazo were in their new home, they woke up early and started walking around the compound.
"They found this place strange. I stretched my hand to say hello. They did not respond, they just stared at me wondering who I was, if I was going to be their new mother, and if this was going to be their new home," says Roselyn.
In the first few weeks Aisha and Wazo separated themselves from other children, sitting together and only playing with each other. They spoke their mother tongue all the time and felt most comfortable on their own.
"It was difficult to have a conversation with the two girls because of language barrier. I could not understand their mother tongue and they could not understand me. But I showered them with affection anyway. Love is a universal language even when the spoken word is not," says Roselyn.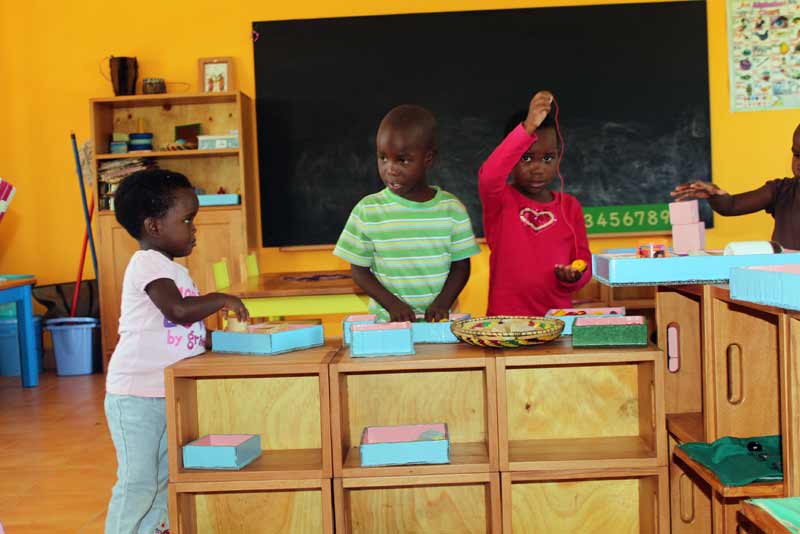 Wazo (left) and Aisha (right in red) in class in SOS Kindergarten. Photo credit: Dorothy Ndege
A month later, Aisha and Wazo loosened up and became some of happiest children in the SOS Village. Then they asked to be taken to school.  Roselyn was happy to see they had gained enough courage to mingle with other children. She enrolled them in SOS Kindergarten.
"Wazo is a fast learner. She likes looking at the regions in the map of Tanzania. They girls continue to learn Swahili, the national language and are doing very well in class. When asked what they want to be when they grow up, Aisha says she wants to be a teacher. Wazo wants to be a good mother. Their future is bright."
Canadian's wishing to support SOS Children's Villages are encouraged to sponsor a child, sponsor a village or to make a direct donation. Your support ensures that SOS Children's Villages can continue to provide a safe and loving home to orphan and abandoned children worldwide.
*Names changed to protect the privacy of the children.