Zuozugu School Project: Promoting child rights to education in rural Ghana through family strengthening
Akida's desire to learn how to read and write increased as she advanced in age, but the economic situation at home kept her parents from enrolling her.
When girls her age were busy in school, Akida*, 11, did chores in the house, hawked small items in the community or worked with her father in the family's maize farm. Her three younger siblings 9, 8, and 6 years old also stayed at home.
"I was sad most of the time," says Akida. "I wondered what would happen to my dream of becoming a doctor, and of building the first hospital in my community," she says.
This is the story of many children in Zuozugo – a rural community in Tamale, northern Ghana – where Akida and her family live. Caregivers in Zuozugu are mainly peasant farmers and struggle to feed and educate their children.
They know that education is the path out of poverty, but their income barely meets household demands, so the desire to survive supersedes future dreams.  
Lack of potable water is another barrier to schooling in Zuozugu. Some children skip class up to three times a week, and walk many kilometers on dusty paths to fetch water for home use from the community dam.
Image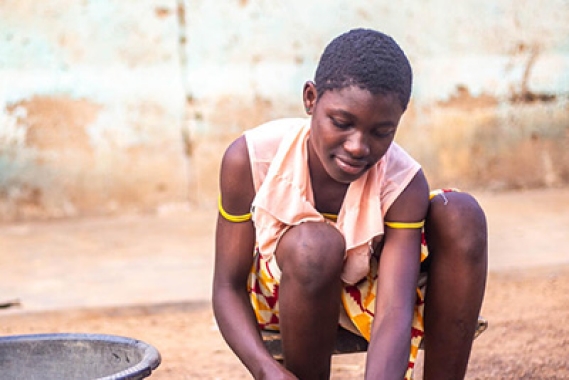 SOS Children's Villages started the "Zuozugu 100 Children to School" project in 2011 to help put disadvantaged children into school. The project has so far secured education for 498 children (210 boys, 288 girls).
Image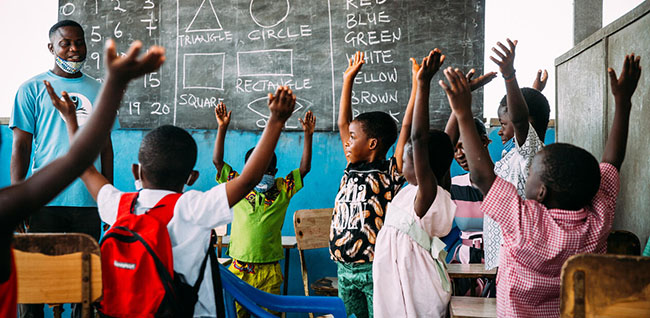 When the SOS Children's Villages team first approached Akida's father, Abdulai, about putting all his four children in school, he was skeptical. A fire had wiped out the two-acre maize crop his family depends on for food, and the tragedy had left him with little hope for the future.
"It was during the harvesting period that my maize farm caught fire - everything burnt down," Abdulai recalled vividly. "That loss put us in a very bad financial situation. I could not even feed my family."
Abdulai went for counseling with the SOS Children's Villages team, to encourage him to invest in his children's future, and promote their right to education. He agreed after assurance that the family would get support from the "Zuozugu 100 Children to School" project.
Akida and her three siblings received pencils, eraser, textbooks, exercise books, uniforms, school bags, and shoes, and joined the community school. Akida went to school for the first time in 2019 when she was eight, four years behind her peers.
"I love wearing a uniform and going to school," says Akida. "I am not worried that I am the oldest in my class."
In Zuozugu, more boys than girls attend school due to a cultural belief that it is better to educate boys. SOS Children's Villages is working to overcome barriers that keep girls and boys from attending school equally.
Image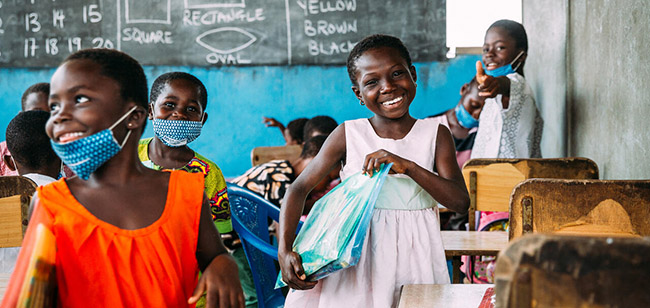 Girl education goes beyond placing girls in a classroom. It is also about making them feel safe while at school. Girls who drop out are forced to marry early.
"I make sure Akida is not overwhelmed with housework so she has time for personal studies," says Abdulai, evidently proud. "I want to see my children excel to the next level of education. I want to see them graduate to become great people in the community.
As a father, I am pleased to say that at this moment, my family is doing well. My wife and I are able to meet the needs of our children and their education is now safe."
*Name changed for privacy reasons.