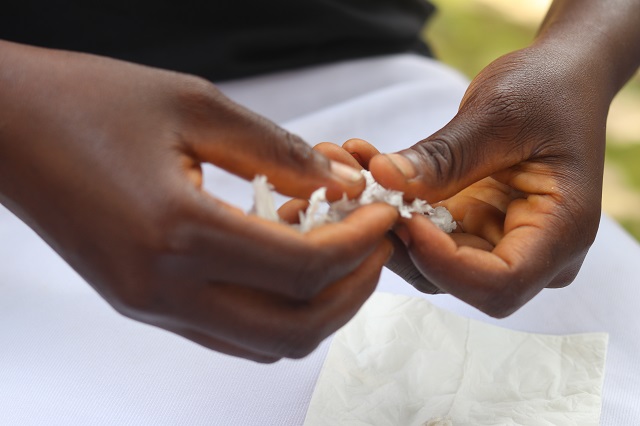 Violence against children is one of the biggest problems affecting families. It happens all around the world, in all countries and societies. It remains often hidden and underreported although it is every child's right to be protected against violence. This is no different in Togo, but the tide is turning.
Since 2017, SOS Children's Villages Togo and their community-based partners have advocated for the empowerment of support networks among local community stakeholders and foster families to create safer environments for children who have lost parental care.
Sitting on a plastic blue chair in the middle of a large courtyard, lined with avocado trees, a tearful Solange* mumbles words in a torn handkerchief, under the watchful eye of Shaka Zulu, the dog standing guard.
Solange is in foster care with Jeanne Messin, the daughter of an important traditional figure in the indigenous community of Ogou in Atakpamé.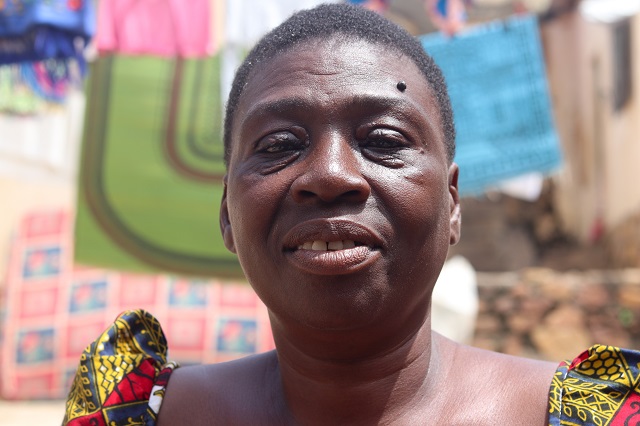 "Solange has been staying with us since last year after being removed from her abusive aunt's care and referred to SOS Children's Villages Togo for support by the Juvenile Court," says Jeanne. Solange is 16 years old and is native to the north of Togo. Her father left the family and her mother works in neighbouring Benin.
Breaking the cycle of violence
Solange first came to Atakpamé during school holidays last year to see her aunt and take care of her young cousins. Seeing how useful Solange was, the aunt had her stay against her will and enrolled her in a local school. Solange soon became her aunt's personal servant and was often at the receiving end of her anger.
"My aunt was very nice at first, but this quickly changed," says Solange. "I once lent a glass bottle we had in the house to a friend of hers, but upon hearing this, my aunt went to her room, took her phone's power cord, asked me to get down on my knees and started to whip me," she adds.
Alerted by the recurring screams, neighbours decided to get involved, at first speaking with the aunt and providing council. However, after a more violent episode a concerned neighbour called the police who launched an investigation into child mistreatment and violence. Solange's aunt was charged and Solange was placed in the care of Jeanne to avoid any spiteful family retaliation until such time that the authorities have diffused the tension and ensured the environment is safe for her.
"As a foster parent, I get a lot of support from SOS Children's Villages. I received some very insightful training on child protection," says Jeanne. "But a lot of what I know also comes from my own personal experience. I have five children and also care for one of my nieces whose mother passed away," she adds with a proud grin on her face.
To this day, more than 20 foster families have been trained by SOS Children's Villages and have been accredited by the Ministry of Social Affairs to care for young people such as Solange.
In order to ensure the safest environment possible, Solange has changed to a new school, with SOS Children's Villages helping her to cover the cost of the school fees.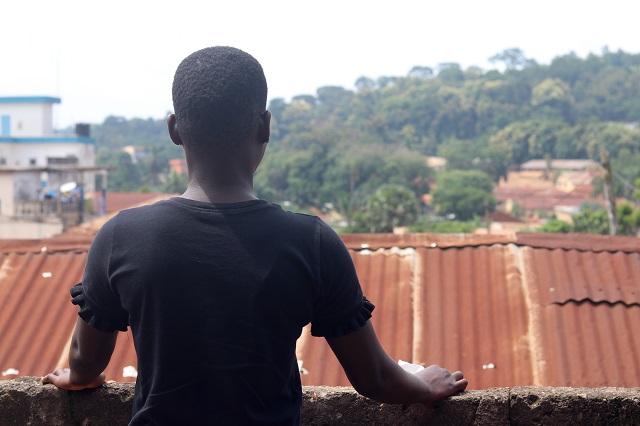 Standing tall, Solange stares out towards the horizon. Like most teenagers her age, she just wants to have her high school diploma.
Child abuse is widespread problem around the world that denies children their rights and ability to reach their full potential. SOS is committed to helping young people like Solange and creating a caring and protective environment for every child we reach through our programs.
*Name changed and facial images withheld for safety concerns
Canadians wishing to help vulnerable children are encouraged to sponsor a child, sponsor a Village or make a one-time donation. Your support will change the lives of orphaned, abandoned and other vulnerable children. Please help today.