Children and families flee warzone to SOS Children's Villages in Poland and Romania
In just over a week, more than 1 million people – primarily women and children – have fled Ukraine in search of safety. An estimated half million children are now refugees, far from their homes and a normal life. SOS Children's Villages has been supporting children and foster families fleeing the conflict to relocate to safer areas in Ukraine and into neighbouring countries.
SOS Poland is offering safety and support to Ukraine's children
More than 100 children and adults from Ukraine have found safety and a supportive place to stay in SOS Children's Villages Poland. This includes 80 children, 14 foster parents, and 3 staff members and their children. They are now receiving the support they need to recover from the trauma of this crisis.
"The children were so tired that they had no strength to eat or drink," says Aleksandra Granada, National Director of SOS Children's Villages Poland. "All they wanted was to go to sleep and rest. Fortunately, they are safe and sound. Currently, we're doing a more detailed assessment of their needs. They're under doctors and psychologists care."
Serhii Lukashov, National Director of SOS Children's Villages Ukraine, warned of the urgent needs of the roughly 100,000 children who live in Ukraine's residential institutions, outside of SOS programs. "Many residential institutions for children are cut off from any support. They have no supplies and no money," he said.
Image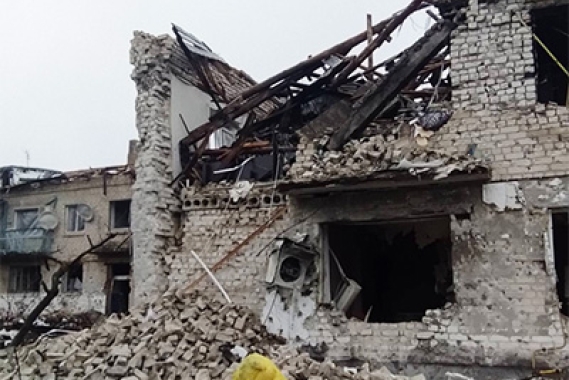 Image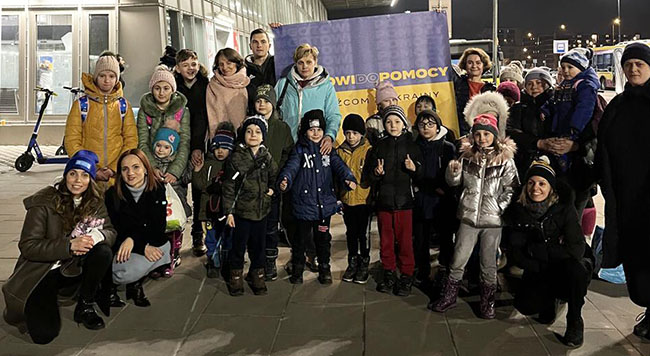 By coordinating with local partners, 23 children and 5 caretakers from a residential institution in Kyiv were welcomed into the SOS Children's Village Siedlce in Poland.
SOS Romania is also welcoming children and families from Ukraine
SOS Children's Villages Romania currently has capacity for a total of about 140 people in three SOS Villages. In addition to basics needs, the families will be provided with psychosocial counselling, educational support, and access to health and legal services.
The first families to arrive, originally from Chernivtsi, told our Romanian colleagues that they left in a hurry, packing their belongings in only 15 minutes. The parents shared that the children were frightened of the situation and the sirens they heard every night.
Image
Right now, one family with two children is staying in SOS Children's Village Bucharest and another family with one child stayed overnight and decided to continue to another country.
The two children from Ukraine have already been integrated SOS's programs and activities with the Romanian SOS families. Their mother shared that they'd stay in Bucharest for the time being, and they hope to be able to return to Ukraine when the war ends.
Additionally, 32 people are expected to arrive at SOS Children's Villages in Romania over the weekend. One group of 16 people, including a foster family with 10 children, is scheduled to stay in SOS Children's Village Cisnădie. The other group of 16 people are mothers and children from a shelter, and they will be accommodated in SOS Children's Village Hemeiuşi.  
"We are daily in contact with colleagues, various support groups, partners from other NGOs," says Diana Podaru, National Director of SOS Children's Villages Romania. "At any time, we take over people who manage to cross the border and need to get to a safe place. We are helping the most vulnerable ones, who have no other solutions either in the short-term or in the long-term and for whom we will prepare a sustainable intervention strategy. We wish a lot of strength to our colleagues in Ukraine, we are always thinking about the team there and all the children who need support in these moments."
_____________
Canadians wishing to support SOS Children's Villages emergency response programs are encouraged to Donate to SOS MAYDAY.