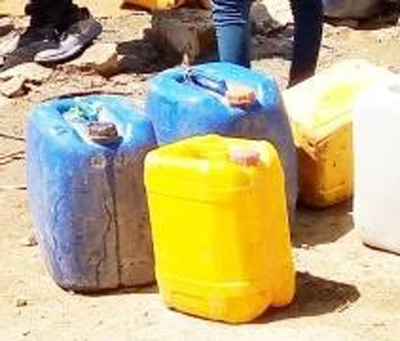 Ottawa, April 28, 2021 – Months of raging conflict in Ethiopia's Tigray region have had a devastating impact on the mental health of children, according to SOS Children's Villages.
Since the war started in Tigray, the sound of bombs and war jets have left children like Harnet*, 15, traumatized. Harnet was celebrating her sister's birthday with her family at the SOS Children's Village in Mekelle three weeks after the city experienced an airstrike. When a balloon popped, everyone in the house jumped, thinking it was a bomb.
"I never thought I would fall in love with earphones like this, but trust me, sometimes it is the best solution to escape from reality," said Harnet.
Harnet told SOS Children's Villages that The Diary of Anne Frank inspired her to start her own diary to stay positive and hopeful during the ongoing conflict.
"The Diary of Anne Frank is so relevant in different ways to what is happening to so many teenage girls in Tigray. The current situation has forced teenagers and young kids to stay at home, away from school," said Harnet. "Writing down what I feel day-by-day is like therapy for me."
Tigray region is one of the most dangerous places to be a child today. For months, the devastating conflict has killed thousands and displaced more than a million people. An estimated 4.5 million people in the region urgently need life-saving humanitarian aid, nearly half are children.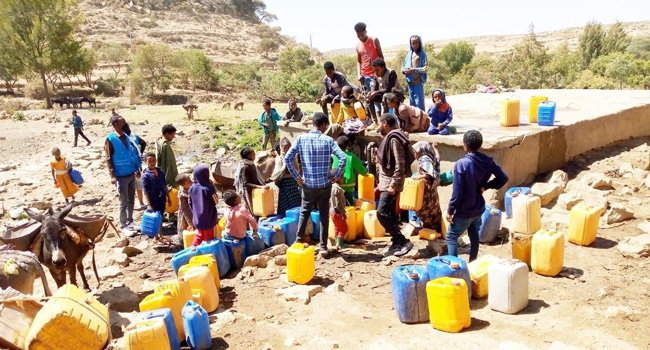 Women, children, and young people are paying the heaviest price for the conflict. Children, especially girls, are at increased risk of grave human rights violations, including sexual violence, killing and maiming, and being denied humanitarian aid.
"There are still reports of fighting in different parts of the regional state, especially in rural villages," says Binyam Asfaw, a humanitarian response coordinator for SOS Children's Villages Ethiopia. "This is causing logistics challenges, as fear of being caught in the crossfire is blocking the movement of many humanitarian agencies."
SOS Children's Villages in Ethiopia is currently implementing a six-month project that focuses on addressing the urgent emergency needs of communities in Mekelle and the surrounding Enderta district.  This project aims to benefit some 23,500 people by:
training health workers on mental health first aid
providing psychosocial support for gender-based violence (GBV) survivors, including children
providing life-saving nutrition support for malnourished children under 5, and pregnant and lactating women
training mothers and health professional on infant and child nutrition
repairing damaged health facilities and water supply structures
refilling medicine and medical equipment at damaged health facilities
establishing mobile health and nutrition teams
supporting separated and unaccompanied children
SOS Children's Villages plans to implement similar activities in Tigray's three districts in the southern part of the regional state.
"In total, we hope to reach over 50,000 people, the majority of which will be children. We urge all parties in the conflict to respect their obligations under international humanitarian law to allow unconditional access for humanitarian aid to prevent further suffering of children," said Asfaw.
To prevent a mental health crisis because of the conflict in Tigray, more funding for psychosocial and emergency support is needed. SOS Children's Villages calls on the Canadian government to scale up its emergency relief efforts in the region to respond to the critical needs of children.
*name has been changed for privacy.
For more information and to arrange interviews please contact:
Notes to the Editor:
SOS Children's Villages has been working in Mekelle, Ethiopia since 1976
According to the government-run Tigray Emergency Coordination Center (ECC), an estimated 4.5 million people in the region need humanitarian assistance, 48% are children.
About SOS Children's Villages:
SOS Children's Villages is an international children's charity that strengthens families and provides them with the tools and resources for their children to thrive. We work in Canada and around the world to ensure children can realize their rights to family, education, protection, and health care, and that their voices are heard. When emergencies strike, we are there to protect children and support families and communities recover and become more resilient.