Christmas in the Savannah
Thursday, December 9, 2021
In the minds of many children in the Savannah dry lands of Tamale, northern Ghana, Christmas is more than just a religious or cultural activity. It is a moment of great joy, love and excitement. Children at the SOS Children's Village also use this time to bond with their SOS siblings and community.
Abina*, 10, is the youngest in the family headed by SOS mother Cecelia. Like her seven siblings, Christmas is Abina's most favourite time of the year.
"Christmas is a happy period for me," says Abina. "During this time, I meet new people who visit us carrying gifts. I sing and dance to wonderful Christmas songs playing either from the television or my mother's tablet, eat delicious food and I take part in plays (referring to the nativity play). I also go out with my siblings to do fun activities," she explains.
The week to Christmas is the busiest for Abina and her family. "We come together to cut ribbons, inflate balloons and draw on cardboard we use to decorate the house," she says excitedly. "I hope to receive many gifts this year, toys mostly, but next year I want a guitar," she adds. Abina uses the teddy bears and other toys she receives to decorate her room. 
Image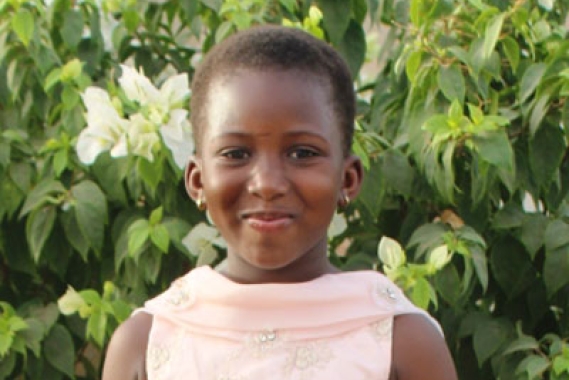 Image
Traditional Christmas food consists of fried rice with chicken, fufu (dough made from ground cassava of plantains) with light soup and fish, fried dough nuts and fruit juice. It is interesting to note that although Abina's family prepares these scrumptious treats for Christmas, her favourite food remains Jollof rice (a stew made with rice, chilli peppers) with chicken, and Tuo-Zaafi (dough made from maize or cassava flour) with goat meat.
With her belly full, Abina plays local games like Oware (a board game using pebbles for two players) and ludo (a board game for two or four players) with her friends. She also participates in the SOS families dancing competition organized by the village director. The families later go out to the theme park to have fun and to picnic.
Image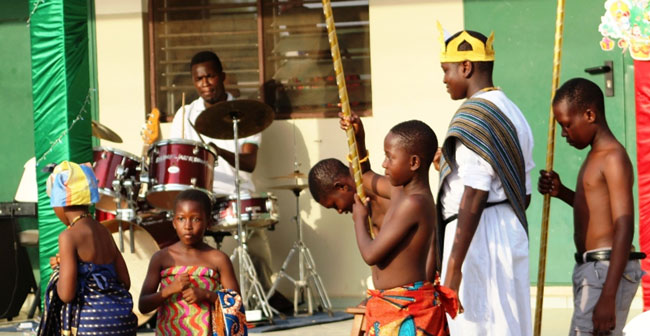 Abina is always looking forward to Christmas each year, she loves this joyous occasion and can't wait to do it all over again. 
*Name changed to protect the identity of the child.