Congratulations to the graduating students of SOS-HGIC
SOS-Hermann Gmeiner International College (SOS-HGIC) in Ghana provides a holistic and transformational education for students coming from SOS Children's Villages all over Africa.
We are excited to congratulate students from SOS-HGIC who have completed their Bronze and Silver Duke of Edinburgh Award levels and for their successful graduation from the college.
This year, 27 students were enrolled in the Head of State Award Scheme, a member of the Duke of Edinburgh Award program, in partnership with the WISE Scholarship Program as part of an SOS Children's Villages project funded by the Steele Family Foundation.
Image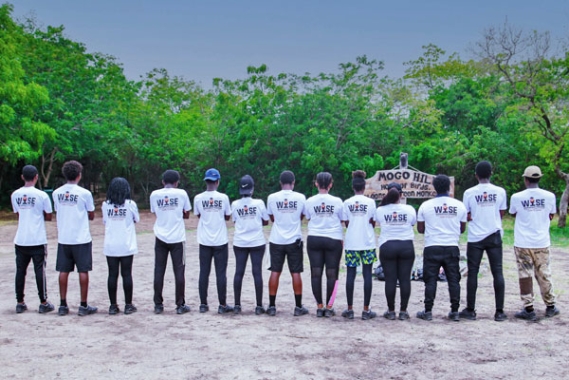 As part of the requirements to receive this internationally recognized award, students completed a series of development activities to:
learn valuable practical and social skills for career development;

improve their fitness and lifestyle for good mental and physical well-being;

experience an outdoor challenge with their peers; and

make a positive impact on the lives of others through community service.
Achieving the award required commitment, a spirit of adventure, wise decision-making and goal-setting. The students demonstrated excellence by displaying resilience in overcoming challenges, perseverance in continually going beyond their comfort zone, and hard work.
Thank you to the Steele Family Foundation for their generosity in funding this impactful youth empowerment program.
Congratulations to all the exceptional students graduating from SOS-Hermann Gmeiner International College this year. As they embark on the next steps of their life journey, we relish seeing them further evolve into well-rounded global citizens and witnessing the impacts of their successes and the ripple effects within their families and communities.