Cornelia's Story: Caring for her siblings and son
Wednesday, August 15, 2018
Image
Cornelia sits on a wobbly three-legged plastic chair in front of her iron sheet house.
Cornelia is a single mother of one son and the caregiver for her two siblings, Simon and Hilma. When Cornelia was just 17, her mother passed away, leaving her with the responsibility of caring for her two siblings.
The Ondangwa Family Strengthening Program (FSP) in Namibia supports Cornelia by providing nutritional support for the family and paying school fees for her siblings and her son. The program has also helped Cornelia attend training in business management and catering so that she can start her own small business.
"I don't want to die young like my mother. I want to be able to care for my siblings and my son. My mother always encouraged me to run my own business and I would love to start my own catering company and make her proud," Cornelia proclaims.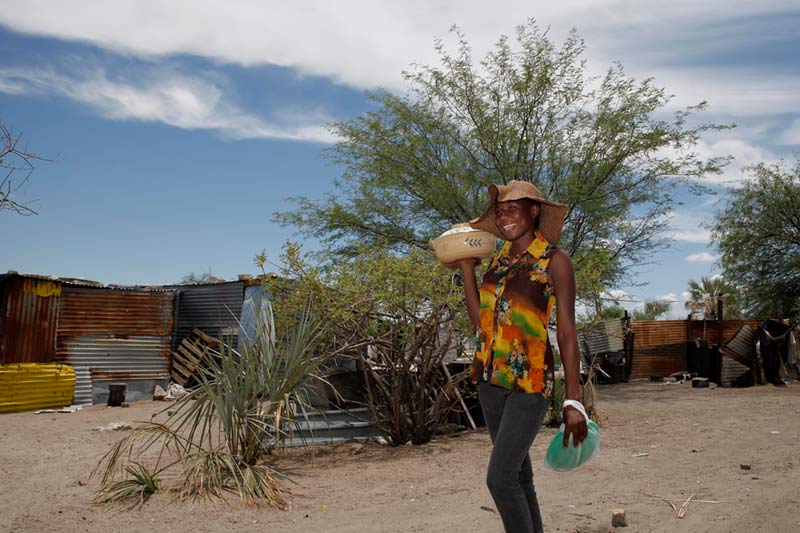 For now, Cornelia makes a living for the four of them by selling roasted meat in the village which generates enough money to keep the family stable. But meat is not always available in the market, and her sister Hilma assists in making ends meet by selling onions and tomatoes. "The FSP really improved our life", says the outgoing, bubbly teenager who just finished high school and is eagerly awaiting her exam results. "Today we have enough to eat. I used to sit in class thinking, 'Were it not for SOS, I would be hungry now and couldn't concentrate.' " Hilma expects to pass her exams with flying colours. "If  I want to become someone in the future, I knew I have to study hard so that I can stop this hunger around me."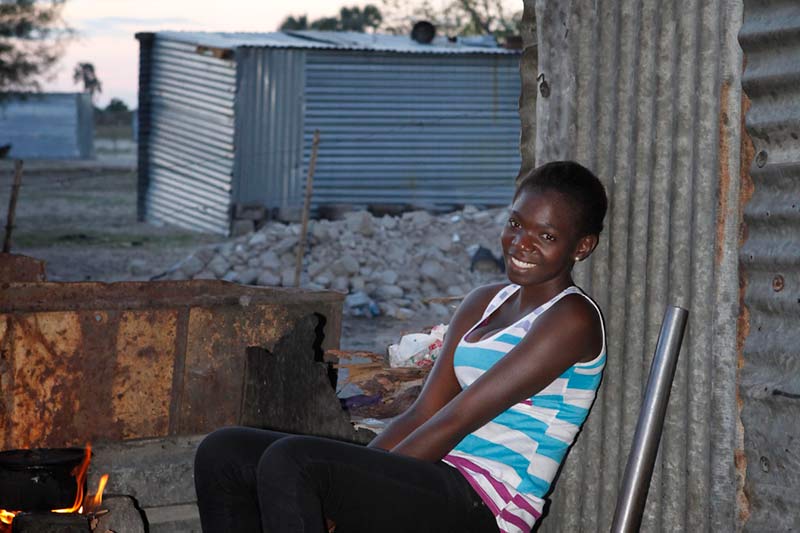 Hilma wants to become a doctor so that she can help her sister take care of their family. The Ondangwa Family Strengthening Program will not only help Cornelia but will also support Hilma and Simon pursue their post secondary education.
Canadians wishing to help vulnerable children and families receive the support they need are encouraged to sponsor a child, sponsor a Village or make a one-time donation. Your support will help change the lives of orphaned, abandoned and other vulnerable children. Please help today.