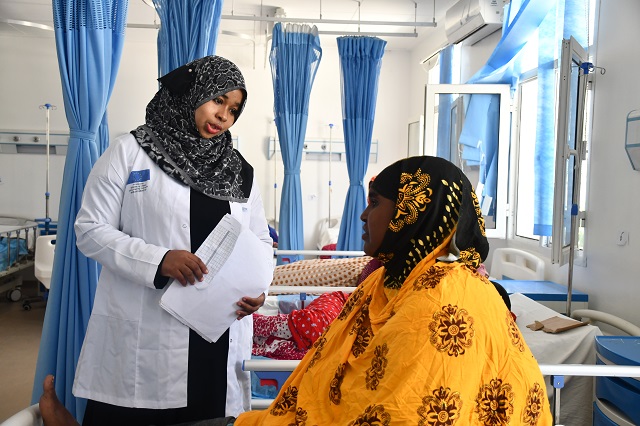 When Dr. Dakane describes the medical team at the SOS Children's Villages hospital in Mogadishu, Somalia, he uses the word fearless. Every year, the SOS Children's Villages Somalia medical team provides life-saving care to more than 36,000 vulnerable women and children through the SOS Mother and Child hospital.
In Somalia, a country affected by decades of conflict, political instability and poverty, delivering maternal and child health care in a pandemic is even more dangerous.
Despite the lack of resources to fight COVID-19, SOS Children's Villages Somalia's staff and health-care workers remain committed to saving lives and helping families through these difficult times. They shared with us the challenges and everyday heroism of front-line health workers.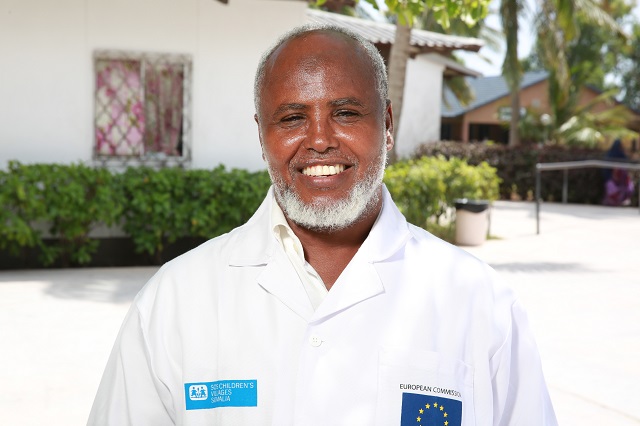 'Pushing us to the limit'
Dr. Mohamed Dakane, medical director for the SOS Mother and Child hospital, has seen first-hand how COVID-19 is impacting his country, community, and health-care team.
"I have been managing the SOS hospital for seven years. Myself and the staff here have dealt with war, terror and poverty. In a way, we are almost fearless. But nothing could have prepared us for what is happening now. The coronavirus is pushing us to the limit. The number of cases in Somalia keeps rising daily and no one knows how far it will spread," Dr. Dakane said.
"Hospitals in Somalia are not prepared for a pandemic. There are too few isolation stations, almost no intensive care beds, a lack of respirators and protective equipment, and very limited testing capacity. Health-care workers here improvise every day because there is a lack of everything," he said.
"We are tired, exhausted, but we can't give up. We are committed to helping vulnerable families as best we can. So, we fight!"
'We have to do what we can'
Prices for urgently needed medical items have skyrocketed in Somalia. Protective masks that used to cost approximately $2 per packet are now $50. The costs of disinfectant, soap, and water dispensers have climbed sharply. With high prices and dramatic demand for these items, the country is currently facing many shortages, leaving most health-care workers in Somalia without proper personal protective equipment.
Anab, a tailor for the hospital, is now sewing hundreds of reusable facemasks using locally available material.
"I typically sew medical shirts, trousers, and bedsheets, but now my new priority is to sew face masks. They are used by the hospital staff here, but also the mobile clinic staff and community health workers. Some of my masks have even been distributed to the Ministry of Health. We know these masks do not meet the standards and are not as effective as real medical masks, but we have to do what we can to keep the staff and patients safe until the country receives shipments," Anab said.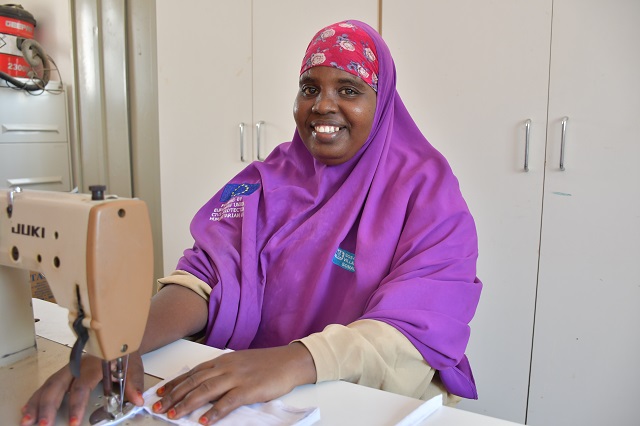 'Pandemic or not, children are being born'
In the midst of the pandemic, Dr. Saney is proud to come to work and provide life-saving care to the women in her community.
"I am in charge of the maternity department at the SOS hospital where we offer free medical lab tests and deliveries to women in need. Despite the crisis, we continue to provide our services to these women. For many of them, this is a matter of life or death. Pandemic or not, children are being born and dozens of expecting mothers come each day to give birth at the SOS hospital. On average, 14 babies are born daily here, many through complicated deliveries that require emergency procedures such as c-sections," Dr. Saney said.
"We have a new admission system and the staff check the vitals of every mother and child that arrives at the hospital. Visitors are restricted and everybody has to wash their hands before being allowed inside. Isolation and disinfection stations have been set up and we have a special ambulance reserved for expecting mothers that show COVID-19 symptoms," she said.
"We teach all mothers the proper COVID-19 prevention measures. My job is to help deliver these babies safely into the world, but I also want their mother to be prepared to keep them safe from the virus once they leave the SOS hospital."
'The impact on children will be devastating'
Dr. Deqa Dimbil, from the SOS hospital, warns that the crisis will lead to a spike in malnutrition rates among children.
"What really worries me are the side effects of the crisis ⁠— the hunger that the economic crisis will trigger. The prices will be astronomical, and already poor families will no longer be able to provide for themselves. The impact on children will be devastating," Dr. Dimbil said.
"Through mobile clinics, SOS Children's Villages already provides support to more than 75,000 children affected by malnutrition in IDP camps and other vulnerable communities. We are now getting ready for this number to grow exponentially," she said.
"The SOS medical staff and community health workers have been working overtime to sensitize families. Food rations and malnutrition treatments for children and pregnant mothers are being distributed, as well as hygiene kits. We are doing everything we can."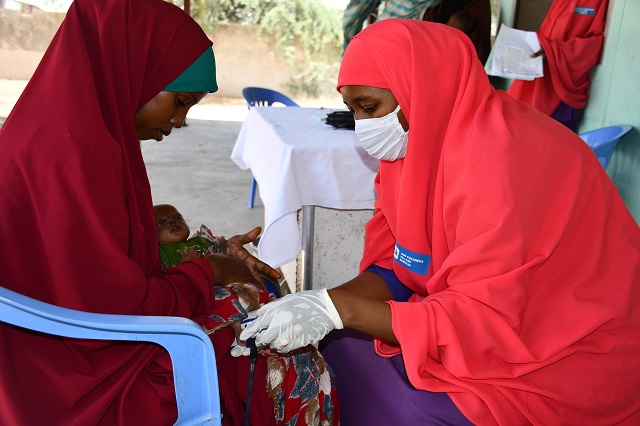 SOS Children's Villages' Response to COVID-19
SOS Children's Villages staff is on the ground, implementing global COVID-19 prevention and response measures in 136 countries and territories. We are stepping up our efforts around four common themes: emergency preparedness and child protection, family strengthening, mental health support, and education. As always, we are focused on the most vulnerable children and their families.
Canadians wishing to help vulnerable children are encouraged to sponsor a child, sponsor a Village or make a Donation today to our COVID-19 response.