COVID-19: Providing Health Care to Mothers in Kenya
Image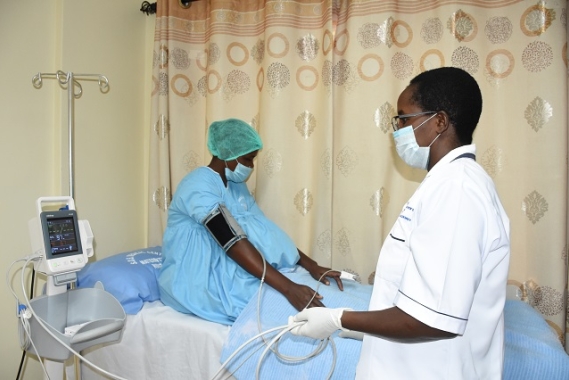 Norah, a registered nurse, provides vulnerable mothers in the SOS Family Strengthening Program (FSP) with affordable quality maternal health care. She has worked for the past nine years at the SOS medical centre in Eldoret, in western Kenya. Cost is a critical element that could keep the mothers Norah works with from seeking medical attention, particularly at this time when the COVID-19 pandemic has reduced household incomes. Despite their financial difficulties, Norah continues to deliver lifesaving services to mothers and babies most in need.
"I have different responsibilities on a daily basis. I attend to mothers seeking prenatal or antenatal care; I deliver babies, vaccinate children up to five years old and provide family planning services. Every day is different; some days are more difficult than others but the bottom line is that mothers from vulnerable families, who would have opted to deliver babies at home for lack of resources, have access to quality healthcare and qualified professionals.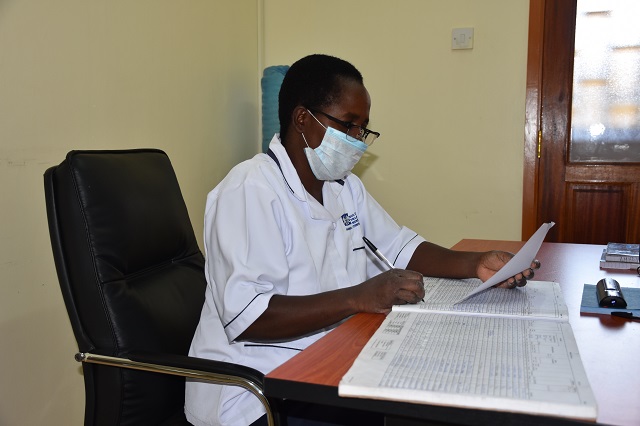 "Our routine services at the medical centre have not changed or been interrupted by the COVID-19 outbreak; we are still taking care of mothers and children. Actually, the fear of infection at public medical facilities due to congestion, and the fact that corona patients receive treatment there as well, has driven many expectant mothers to us. The lines here are shorter and the patients are not as exposed to COVID-19. I believe services are filling a gap.
"We offer free services in the labour ward and antenatal care but charge a subsidized fee for other maternal and child services. Even though some caregivers in the FSP have suffered reduced income, they manage to pay for health services. But a few who are casual labourers no longer have earnings. They come to us without a single cent. One mother brought her 17-year-old daughter to have a baby. She did not have one piece of linen to wrap the unborn child. I liaised with colleagues and we supported with clothes for the baby. In such situations, we do not charge at all, not even for the medication the mother has to take home with her. Providing proper medical care to the most vulnerable mothers is of utmost importance.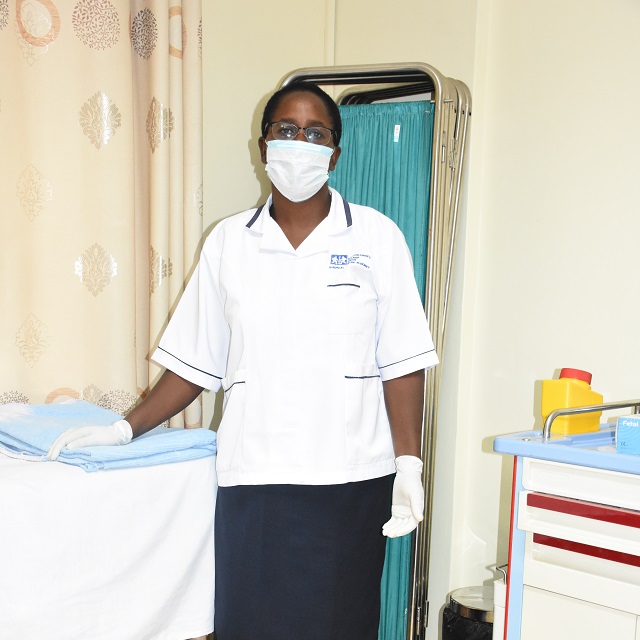 "Before the COVID-19 crisis, I made home visits to check on the mother and newborn, especially for first time mothers. For my protection these days, I get in touch with the mothers through community health volunteers. They monitor the situation and report to us. We, however, discourage the volunteers from making frequent home visits to avoid the risk of infecting the family. A phone call is enough at times. With quality health care, children from low-income families have a chance to live a healthy life. We are doing all we can to prevent unnecessary maternal and child deaths in this pandemic period."
Canadians wishing to help vulnerable children are encouraged to sponsor a child, sponsor a Village or make a Donation today to our COVID-19 response.