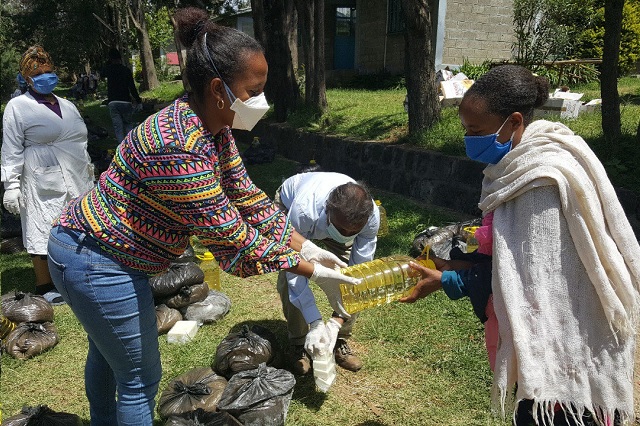 On March 13, 2020, the first case of the COVID-19 coronavirus was confirmed in Addis Ababa, Ethiopia. The Ethiopian government imposed movement restrictions to limit the spread of the coronavirus and to protect the population. The spread of the novel coronavirus has been mainly concentrated in Addis Ababa but an increasing number of reported cases are coming from other regions in Ethiopia.  
In Addis Ababa, the COVID-19 outbreak is posing challenges to the delivery of essential services to the most affected segments of the population. Children and families who are already vulnerable due to socio-economic exclusion and those who live in overcrowded settings are particularly at risk.
 
Children are also negatively affected by the measures taken to control the outbreak that have led to school closures and physical distancing. There is also growing concern that the country's struggling health and economic sector will worsen if COVID-19 continues to spread. 
Impact on SOS Programs and Families
As of March 23, 2020, the SOS Keranyo Day Care Centre and Community Centre have been closed in line with government orders. This has created an additional burden on the families we serve, making them more vulnerable to poverty and malnutrition.
With the closure of markets and the inability of parents to work, the daily income of vulnerable families and caregivers has dropped significantly. The pandemic coupled with the state of emergency has greatly affected the livelihoods of those caring for children in some of the poorest areas of Addis Ababa. 
To help support at-risk families during the COVID-19 outbreak, SOS has shifted its priorities to focus on providing basic needs: provision of food, sanitary supplies, and educational materials.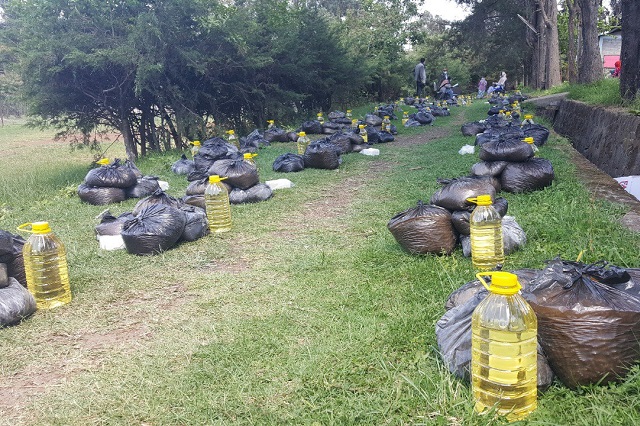 SOS is focusing on providing emergency food and sanitation supplies to the families who normally rely on the daycare and community centre but can no longer access our facilities. 
To address the food insecurity experienced by families, SOS is providing food and care packages to those living in precarious situations. In May, the distribution of emergency supplies began with more than 100 families receiving supplemental food items like flour, rice, pasta and cooking oil. 
Working in coordination with the local government, families were given scheduled times to pick up their food packages, along with soap to promote good handwashing and sanitation practices.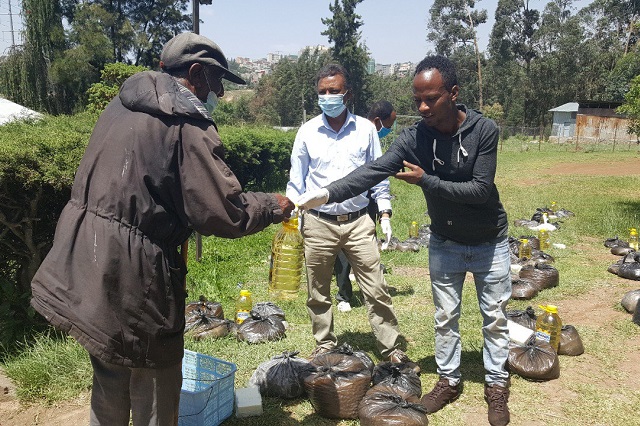 Education support is also being planned as the closure of the SOS Keranyo Day Care Centre has meant disruption to children's schooling. Educational materials and books to promote literacy and numeracy will be distributed to families so children have access to learning materials to keep them engaged at home.
Canadians wishing to help vulnerable children are encouraged to sponsor a child, sponsor a Village or make a Donation today to our COVID-19 response.