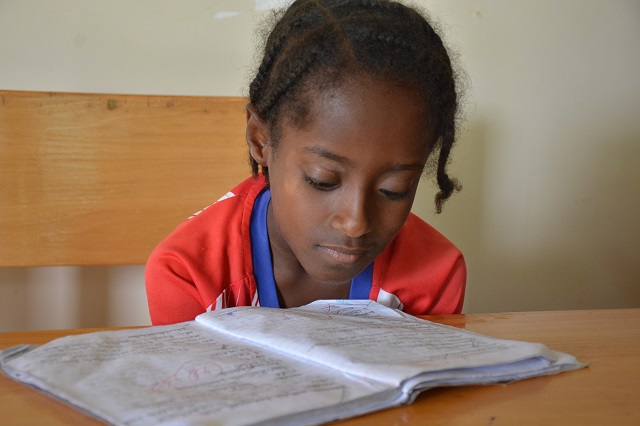 Children at SOS Children's Villages in Ethiopia share how they are coping with COVID-19 and keeping busy while schools are closed.
Learning to ride a bicycle - Lidia*
"I have not gone to school for the past three weeks because of the coronavirus. I used this time to learn how to ride a bicycle, which I had always aspired to do, by the way. I wish this thing did not happen in our country, but we are trying to get the maximum out of the time we are spending at home. I take part in different activities like helping my mom with household chores. There are a number of posters in our [Village] about the virus and how we can prevent it from happening to us and I follow it the best I can."
Drawing pictures and singing songs - Twins Noal* and Beki*
"We are in first grade of school," Noal* and Beki* say. "My favourite subject is math," Beki* adds, while Noal replies that "My favourite subject is science."
"Due to the coronavirus our school is closed. We stay at home and read, study or play game," Beki explains.
"When I stay at home, I draw pictures," Noal says. "I play games and I sing songs," Beki adds.

Studying at home - Bereket*
"I am studying at home right now. School is closed because of the spread of coronavirus in our country. I was afraid when we were suddenly told that school is closed because of the virus. However, thanks to the awareness raising activities given by the Village administration, I now know how to keep myself and others safe from the virus. I wash my hands frequently. My family and I clean our home and keep our social distance. I have a schedule to study regularly and help around the house too. I hope for all this to pass soon, so that we will get back to our regular life."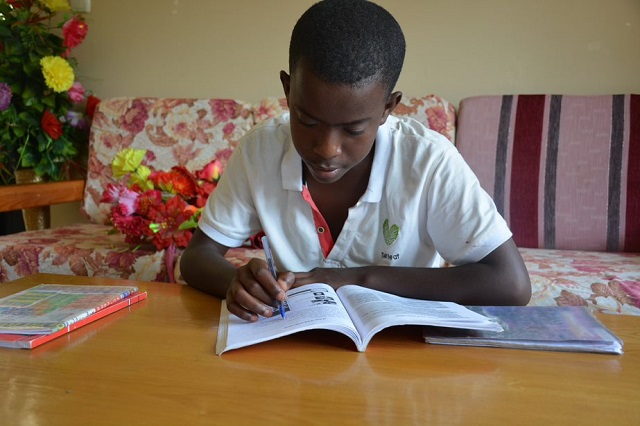 Listening carefully and protecting myself - Lati*
"I have heard repeatedly that coronavirus is a dangerous disease but at the same time my mom tells me that it is preventable with taking the necessary precautions. So I listen to what I am told very carefully and strive to protect myself from the virus. I stay at home and study. My mother follows up on me to wash my hands and sanitize properly. I miss school and my friends. I hope we will get back to school soon."
*Names changed to protect privacy of the children
Children's Villages' COVID-19 Response in Ethiopia
SOS Children's Villages Ethiopia is closely monitoring the situation and taking action as needed, led by a management team to coordinate the COVID-19 response. The following are some of the activities SOS Ethiopia is undertaking:
Awareness sessions organized for all employees, children and youth. Hand washing and related posters, stickers and banners are posted in visible areas in the SOS Villages and the national office.
All SOS schools, vocational training centres and kindergartens have been closed since March 17, 2020, as per government direction.
Restrictions on external visitors and movement within SOS Children's Villages.
Purchasing and stocking of critical food items.
Hand washing posters are visible at entrances and access to sanitizers is provided at SOS Villages and offices.
Rapid assessments of the situation, effects and mitigation of COVID-19 are underway.
Planning of daily study, play and creative activities to keep children engaged.
Canadians wishing to help vulnerable children are encouraged to sponsor a child, sponsor a Village or make a Donation today to our COVID-19 response.