COVID-19: Update from the SOS Ondangwa Village
Image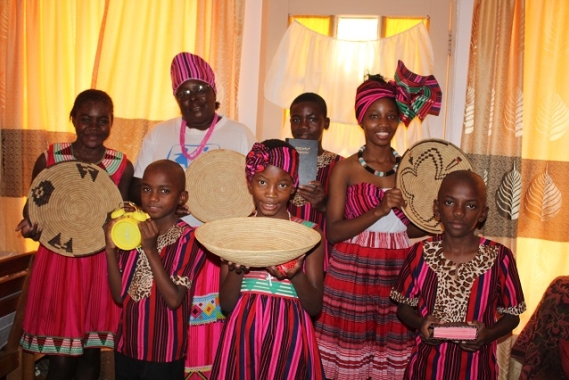 On March 17, 2020, the president of the Republic of Namibia declared a national state of emergency because of the COVID-19 outbreak. The closure of schools, borders and non-essential businesses soon followed across the country.
SOS Children's Villages Namibia is continuing to take various steps to ensure the safety of our children, families and staff, in adherence with government regulations. While many activities were cancelled or postponed due to social distancing and the lockdown, the Green Family SOS Children's Village Ondangwa has adapted its programing to keep kids safe and active.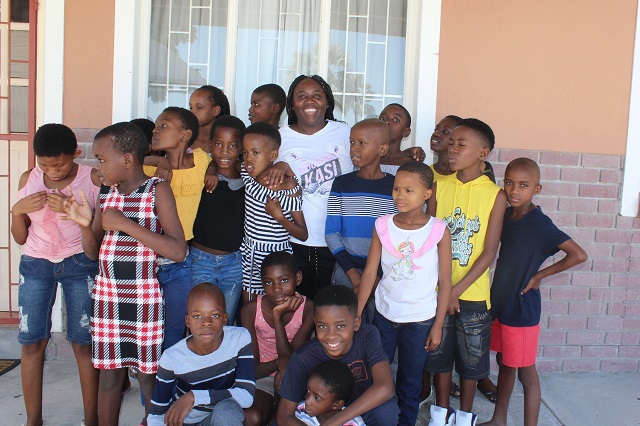 COVID-19 Prevention and Response
To prevent the spread of COVID-19, children, young people and co-workers at the Green Family SOS Children's Village Ondangwa were provided with educational health sessions on the prevention of COVID-19. The topics covered included, modes of transmission, how to prevent infection, proper hand washing, symptoms of COVID-19 and what to do if you get sick.
Personal protective equipment and supplies, like disinfectants, sanitizers and disposable masks, were provided to all the children, young people and co-workers in the SOS Village. To maintain hand hygiene, hand-washing buckets were provided to all the SOS family houses, administration offices, kindergarten and the social centre. Sanitizing supplies were also distributed to 98 families in the SOS Family Strengthening Program.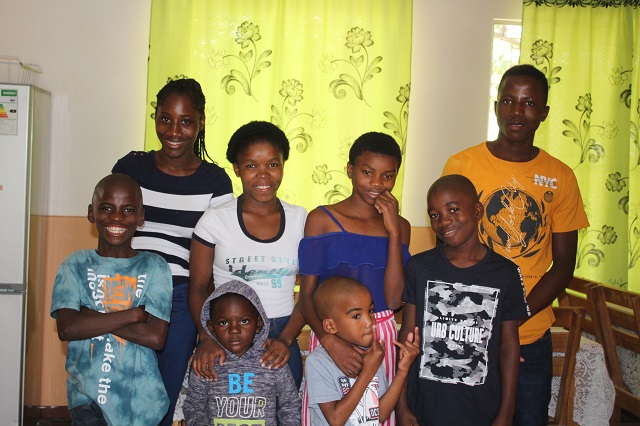 Thermometers were handed to SOS mothers and aunts to monitor the temperature of children, youth and co-workers. Caregivers in the SOS Ondangwa Village are also making fabric facemasks so they are available as needed.
A COVID-19 committee, consisting of the SOS Village manager, social worker and representatives for SOS mothers and aunts, overseas the prevention and response measures. The committee disseminates COVID-19 related information to the Children's Villages, identifies a quarantine facility and ensures prevention measures are adhered to.
Continuation of Schooling
SOS mothers are in contact with schools to receive education-related information and activities for the children to complete at home. With support from the social worker, youth leader, SOS mothers and aunts, the activities are shared with the children and sent back to schools for marking via email or WhatsApp.
In preparation for year-end exams, test questions and practice papers were shared with Grade 11 and 12 students. Laptops were also made available to the SOS family houses so children and youth can continue their studies.
Recreational activities are carried out at SOS family houses to keep children busy after they've finished their studies and homework. Each house was provided with games and other creative materials to help keep the children learning and having fun. Other recreational activities include birthday celebrations, baking, traditional food cooking lessons and other games to keep the children physically active.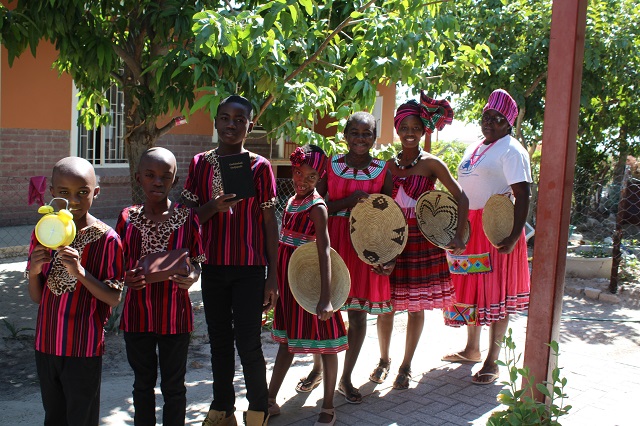 SOS Children's Village Ondangwa Kindergarten
Teaching and learning continued at the SOS Kindergarten remotely for those attending from the community. Teachers prepare sessions that are then recorded and shared with parents or guardians twice a week. Each session is followed by activities that children complete and the parents send back to the teachers for marking.
Canadians wishing to help vulnerable children are encouraged to sponsor a child, sponsor a Village or make a Donation today to our COVID-19 response.