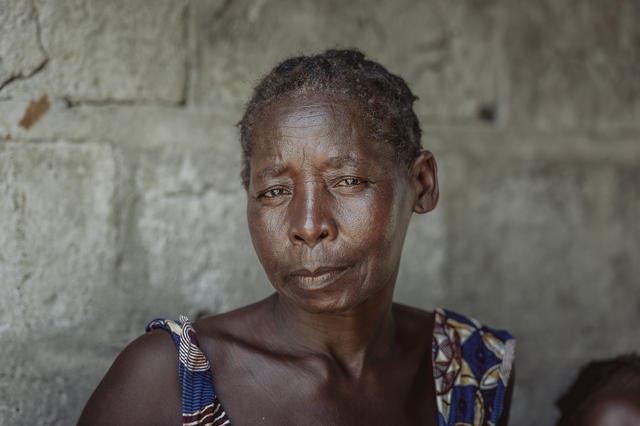 Maria is eager to be productive again one year after Cyclone Idai devastated her life.
The 58-year-old widow lost her only livelihood – a convenience store and harvest from her rice farm – to flood waters caused by the powerful cyclone last March. She is still struggling to piece her life together.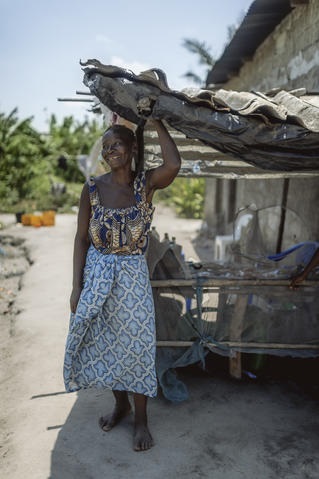 Maria led a quiet and peaceful life in Beira, a city in central Mozambique, before the storm. She vividly remembers the warning on the radio three days before Idai. 
"I did not know what to expect because I had not experienced a cyclone. We prepared food, stocked drinking water and waited to see what would happen," says Maria. She waited in her home with her four children and eight grandchildren.
Cyclone Idai tore through with strong winds and torrential rain, devastating everything in its wake. The powerful storm damaged more than 90 percent of the buildings in Beira, home to 500,000 people. 
Maria's house withstood the damage except she lost all the zinc sheets on her roof. Flash floods swept away her store, and the new house she hoped to move into after six years of construction, crashed to the ground. The cyclone was the worst disaster to strike southern Africa in almost two decades.
When the storm passed, Maria's house was flooded and everyone was soaking wet. She noticed that  her granddaughter, a 10-month-old twin, was bleeding from her nose and mouth. Access to a hospital was impossible because water was everywhere. "We thought if we lit a fire to keep the baby warm it would help her feel better, but it didn't work," says Maria. The child died later that night. 
The family was in shock. "We buried her and we tried to find closure," says Maria.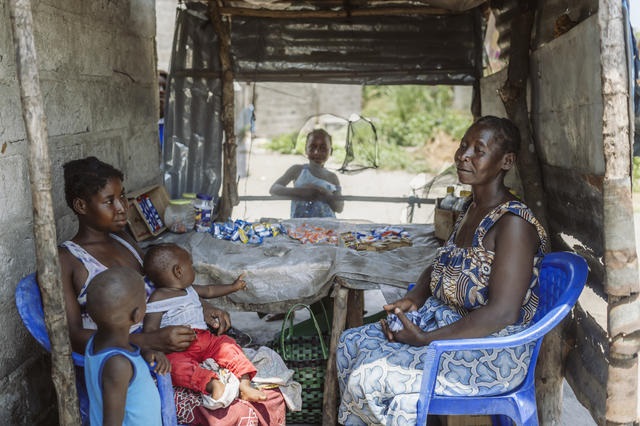 Samaria Antonio, a social worker with SOS Children's Villages Mozambique, visited Maria and her family soon after the floodwaters receded. She is part of a team helping families deal with trauma.
"During the first days the family felt guilty and responsible for the death of the twin. If not visited the loss would have led to a family breakdown because they had started pointing at each other, blaming one another for lighting the fire too late," says Samaria.
Maria's extended family also suffered terribly from the cyclone. In addition to her grandchild, Maria lost 10 stepbrothers who lived in a village 80 kilometres away. The brothers tried to grasp onto tree branches for dear life but drowned when they could no longer hold on. Their 12 children now need support from the surviving family members. "I plan to take in three children though I do not have the means to provide for them," says Maria. 
Since the cyclone, Maria has been feeding her family on food items distributed monthly by SOS Children's Villages Mozambique.
From emergency to recovery
SOS Children's Villages Mozambique is helping 200 families, like Maria's, to restore their livelihoods, explains Robert Tabana, the Beira SOS Emergency Program Coordinator. "As a start, families receive seeds and basic farming tools to grow food for consumption and to sell. Families also get support based on their direct needs," says Robert. "We will engage each family and identify their capacity, strengths and build on this to help them be more resilient," he says. 
The direct work with families is in addition to SOS Mozambique's role in rebuilding schools, providing access to clean water and offering psychological support to the families.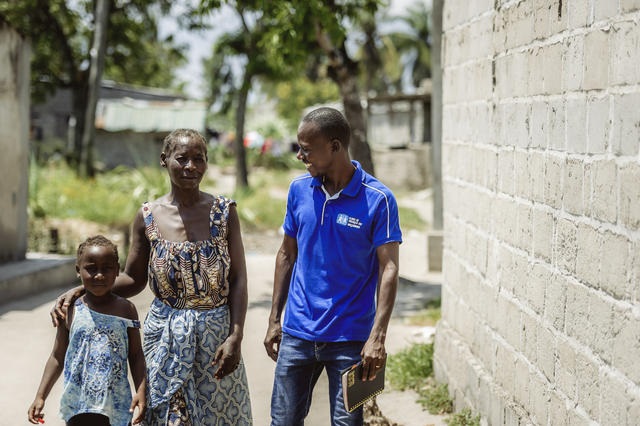 For Maria, livelihood support is a priority. She would like to restock and expand her store with soap, cooking oil, washing powder, biscuits, groundnuts and sweets she makes from sugar and coconut. 
While food and livelihood support are important, Samaria notes that Maria also needs mental health support and trauma counselling, otherwise she will struggle to care for her family. "I will make follow-ups and work more with her until she is better. She may look fine on the outside but she is still in a lot of pain. Healing is a process," she says.
"We have to take back control of our lives after the painful experience from Idai, and I look forward to a better future," says Maria.
Canadians wishing to help children during emergencies can donate through our Mayday Fund.