The earthquake in Morocco and SOS Children's Villages emergency response
Tuesday, September 19, 2023
Before midnight on Friday, September 8, a devastating earthquake struck the regions surrounding Marrakech, Morocco, resulting in substantial destruction and a tragic loss of life. In the wake of this tragedy, SOS Children's Villages Morocco is actively taking steps to provide humanitarian aid and support.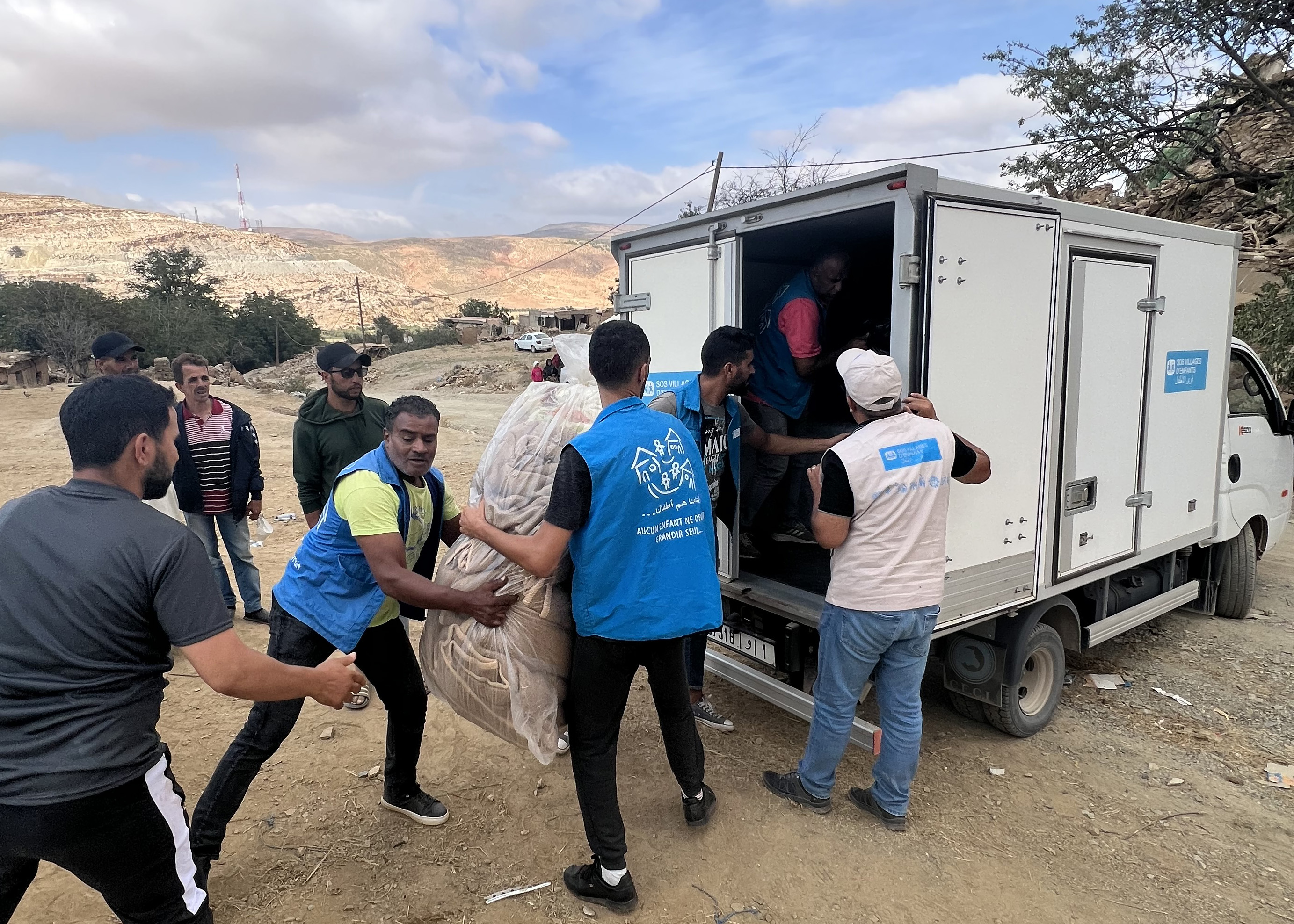 © SOS Children's Villages Morocco
Update on SOS Children's Villages programs 
The earthquake's epicentre was near Aït Ourir, 30 km east of Marrakesh Centre. Thankfully, none of the children supported by SOS Children's Villages or our staff have been reported injured. Our colleagues in Morocco continue to assess any structural damage to the buildings. 
Ms. Samya El Mousti, National Director of SOS Children's Villages Morocco, provided reassurance:  
"The children were very scared when they felt the tremors, but fortunately, the children's village is solidly built, and the houses were not damaged. The children and young people, as well as the caregivers and foster care families, are well and safe. All staff are well too." 
Earthquakes can lead to fear, anxiety, and potential post-traumatic stress syndrome in children, with some experiencing regression. Supportive environments and early intervention are essential in helping children cope with these psychological effects. This is of paramount importance to our colleagues working on the ground in Morocco and will remain a core focus alongside our emergency humanitarian response. 
© SOS Children's Villages Morocco
The current situation 
As of September 13, more than 2,901 people have been confirmed dead and 5530 others injured. In addition, 300,000 people were affected, including an estimated 100,000 children.
The epicentre was located about 72 kilometers southwest of Marrakech, a city with a population of 840,000 people. These numbers are expected to rise as the full extent of the disaster becomes clear.
The earthquake-impacted provinces include Al Haouz, Ouarzazate, Marrakech, Azilal, Chichaoua, and Taroudant. The tremors even reached parts of southern Spain. 
In mountainous regions, rescue operations are hindered due to the extensive damage to homes. 
Both the United Nations and various governments globally have extended their support and solidarity to assist Morocco during this crisis.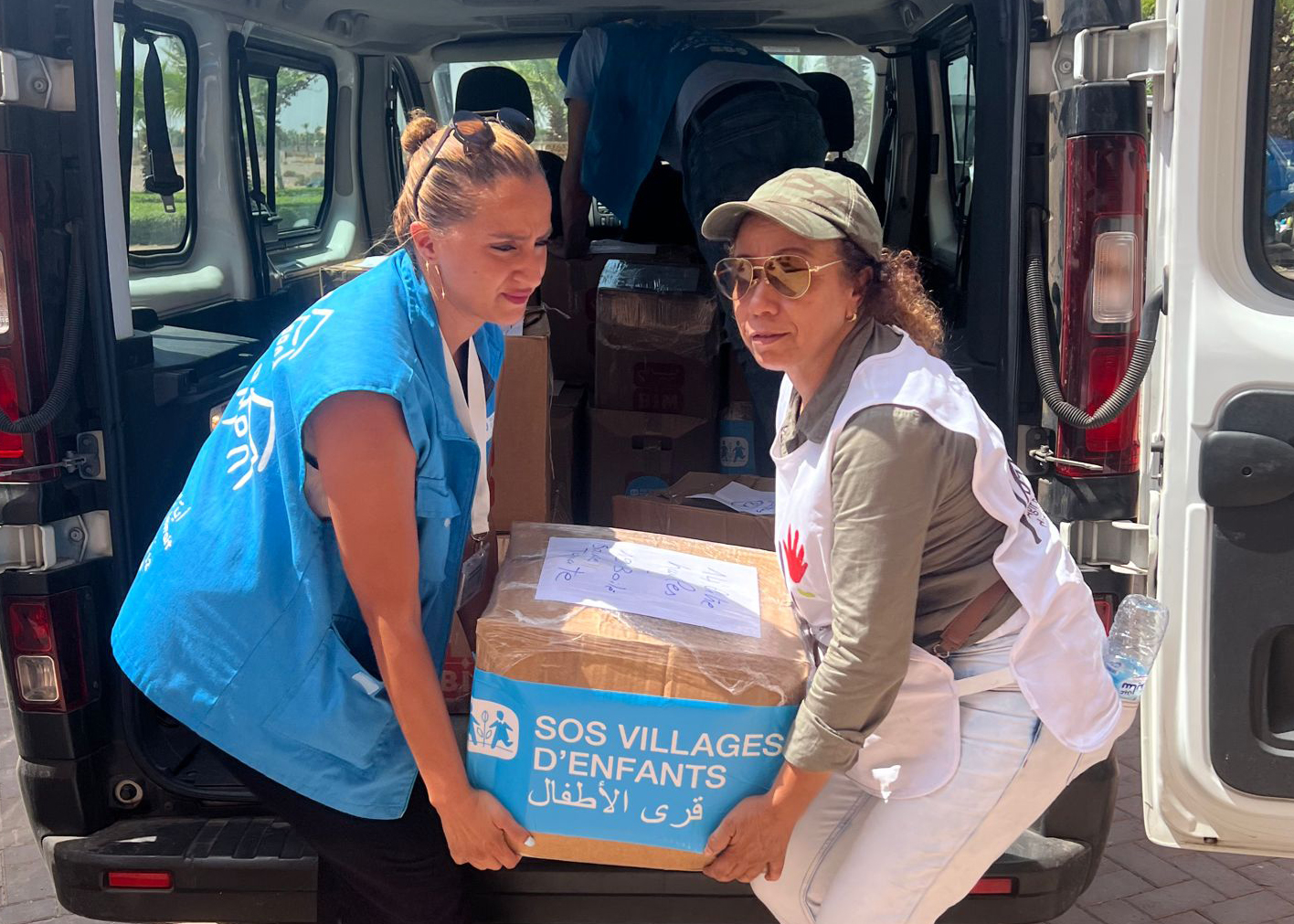 © SOS Children's Villages Morocco
SOS Children's Villages response and plan 
SOS Children's Villages Morocco is acting swiftly to support those impacted. In partnership with the SOS Children's Villages International Humanitarian Team, an exhaustive emergency response was launched, leveraging our vast expertise and existing programs to ensure these are streamlined and effective. This includes collaborating with local authorities, other humanitarian agencies, and community leaders to ensure a united, efficient, and impactful response. 
In the disaster areas, SOS Children's Villages Morocco is organizing humanitarian aid and assisting those affected with the distribution of medical supplies, mattresses, blankets, clothes, shoes, hygiene products and non-perishable food items.
The SOS Children's Village in Ait Ourir is preparing to welcome displaced families. Two houses, each with a capacity for 12 people, and tents to accommodate up to 30 people have been prepared and equipped in anticipation of their arrival.
SOS Children's Villages Morocco gave supplies to the Mohammed V Foundation in Taroudant for distribution in the heavily affected areas. The Foundation also collaborates with local partners who make and distribute meals to families and children in need.
"Access to the villages and people affected is still difficult. Sometimes it takes more than 3 hours to get there. However, every day, our teams go to a different village to distribute aid. It is a way for us to support as many people as possible. Sometimes we return to a village for a second distribution when we see that the need is greater," says Samya El Mousti, National Director of SOS Children's Villages Morocco.
At this critical moment, SOS Children's Villages' commitment is unwavering. Our colleagues in Morocco and around the world will continue to offer swift assistance while also looking ahead to the long-term requirements of vulnerable children and families in the affected areas.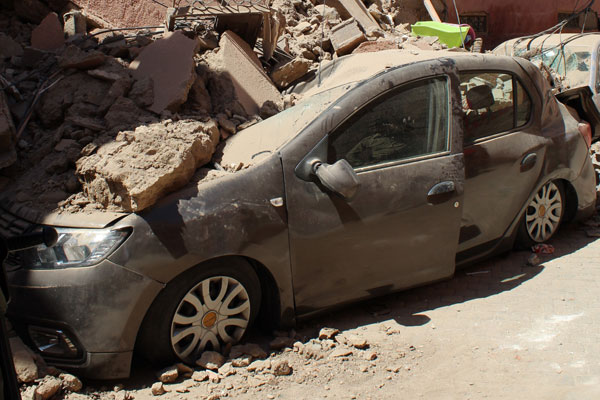 © SOS Children's Villages Morocco
We will continue to share updates as they occur. 
The SOS MAYDAY Emergency Relief Fund equips us to act swiftly and effectively to support children and families during emergencies and to build resilience against future disasters in the communities we support. Please donate to this fund to enable us to respond when crises occur.