EQ3 Partnership: Three Years of Giving and Impact
Tuesday, February 8, 2022
In 2019, EQ3 and SOS Children's Villages Canada launched a partnership to help support some of the most vulnerable children, young people, and families around the world.  With a focus on supporting programs in countries within the EQ3 supply chain – Indonesia, India, Mexico, Vietnam, and Canada – the three-year partnership has seen staff, customers, and suppliers make a direct difference in the lives of vulnerable children, youth, and families.
EQ3 has raised over $90,0000 to support our work through a combination of company gifts, employee engagement campaigns, in-kind donations, and matching gifts. To date, this generosity has allowed us to empower and change the lives of children, youth, and families in Indonesia and Mexico. Notably in Canada, EQ3 helped to fully furnish an SOS home and two Youth Intensive Housing Program suites, giving families a beautiful space to call home and supporting youth in their transition  to independent living in British Columbia.
Some of the highlights of the partnership include the impact they have created for vulnerable children, youth and families in Mexico, Indonesia, and here at home in Canada
Image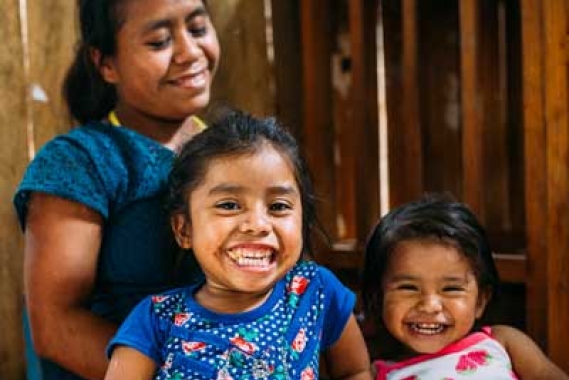 Mexico: Supporting Indigenous Single Mothers
In 2020, EQ3 employees were invited to help choose which program to support, and Mexico was selected.
Nearly 60 % of the population of Huehuetoca, Mexico, lives in conditions of urban poverty. Many of Huehuetoca's residents recently migrated from rural areas where they used to make a living as subsistence farmers. 
Now in the city, they do not possess the skills that would allow them to find work and their situation often worsens. Unable to find work, most are unable to meet their family's basic needs such as food and clothing. Indigenous women and girls in Mexico also face added social, economic, and cultural marginalization, making access to education, training, and secure employment even more difficult.
In 2020, EQ3 supported 150 families in Mexico, most of whom were unemployed single mothers, struggling to take care of their many children or grandchildren.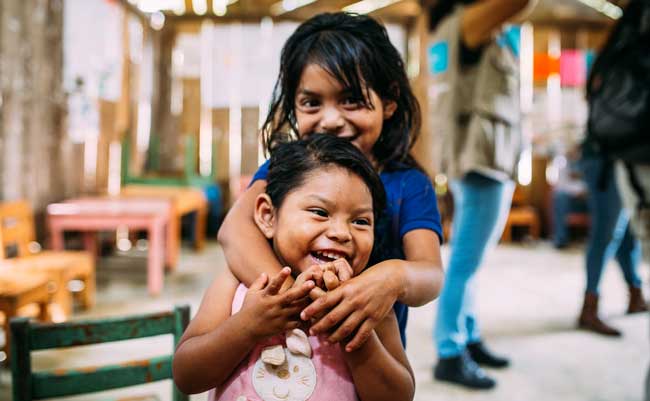 With EQ3's investment, Indigenous single mothers were supported to find employment and received access to skills training to generate an income. One of the trainings provided thanks to EQ3's support was in textile printing techniques (silkscreen).
Participants were taught the skills needed to start and sustain their own business, like accounting and other technical skills. Within a few years, and thanks to their small business, many mothers are expected to reach financial independence and be able to afford their children's education and healthcare, improve their home, and provide their family with three meals a day. 
Indonesia: Preventing Child Abandonment 
Like many urban areas in developing countries, Jakarta is coping with numerous social problems, such as poverty, unemployment, and homelessness. Families from other urban and rural areas continue to move to the capital city in search of a better future. 
However, life in the capital is often difficult for people with little education or training. Jobs are scarce and many parents are unemployed, unable to afford food, education, and healthcare for their children. 
Single mothers in particular struggle to secure a job; without access to day care for their children, they cannot find employment or are forced to leave them unattended while they are at work.
Funds raised by EQ3 in 2021 will go towards supporting 228 vulnerable families and more than 600 children in Jakarta facing extreme hardship.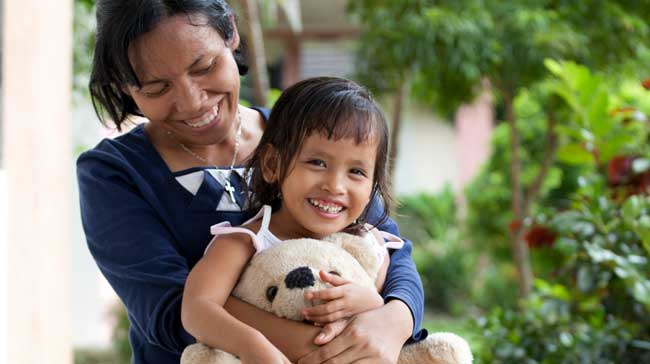 SOS' Family Strengthening Program in Jakarta responds to the needs of vulnerable families struggling to care for their children and prevent child abandonment. As most of the program participants are un- or under-employed entrepreneurs, income-generating activity trainings for struggling parents is offered.
With the support of EQ3, vulnerable parents receive entrepreneurship trainings in various areas such as how to breed chickens, grow vegetables or fruits (watermelons and melons) and produce eggs for market sale, as well as patchwork crafts, hairdressing, and other creative industries. Upon completing their training, participants receive a loan to help them buy the necessary equipment to launch their business and are supported until they reach financial independence.
British Columbia: Pathways to Independence
In Canada, EQ3 is helping Indigenous youth navigate pathways to independence through SOS Children's Village British Columbia's Youth Intensive Housing Program. 
For youth in British Columbia leaving the care system, they can face significant challenges. The Ministry of Children and Family Development cuts off financial support for care leavers at 19, the result has left many young people unsupported and moving in and out of homelessness.
This intensive 12-month program provides housing to youth in a supportive environment, while they build the essential skills to prepare them for independence. The program offers support to young people by not only providing housing but also by placing a strong emphasis on life skills, self-management, and wellness.
In addition to being provided fully furnished suites thanks to the support of EQ3, program participants are entitled to take all the furnishings with them once they have completed the program. This includes everything from a bed to appliances in the kitchen. Thus, giving the program graduates all the tools they need to transition into independence.
We are incredibly grateful to the entire EQ3 team who have shown so much drive, enthusiasm, and compassion towards helping the world's children facing so much adversity and lack of opportunities. Together, we are transforming the lives of our young people and laying the foundation for a brighter future. All of this would not be possible without the support of the EQ3 Spirit Team, staff, senior management, and customers.