Faces of Social Circus - Mexico
Wednesday, October 5, 2016
"I felt very alone, disconnected from the other children.
Even surrounded by people, I wanted to wall myself off from the others. I felt different.
My SOS mother talked to me about the Social Circus. She thought it would make me feel better so I gave it a try.
Social Circus helped me open up, make some good friends. I feel I'm part of a team because others help me and I help them, they work with me and I work with them. Now there are new children participating in the workshops, they don't know what they're doing yet. The ones who've been here longer, like me, are helping out the younger ones. There's a small kid that I help with juggling. At first he couldn't do it at all. Now he can juggle with four balls!
Image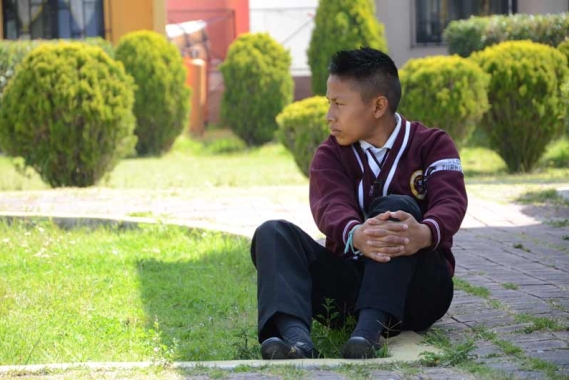 I know I'm getting better with every step. Every day I am getting better and I see I'm achieving the goals I set. My biggest dream now is to be a chef. I already know how to make lemon pie and pudding, and traditional food from Campeche, but I want to travel and cook all kinds of food! I'm in high school and my studies are important. I need good grades to study gastronomy.
My social circus trainer talks about paying attention and staying focused. Now I am focused on my goal, and my goal is to become a great chef!"
The SOS Social Circus program was developed by SOS Children's Villages in collaboration with Cirque du Soleil. In Mexico the program is implemented in collaboration with Machincuepa Circo Social.
Learn more about the Social Circus program here.