Families struggle in Haiti
Monday, September 13, 2021
Image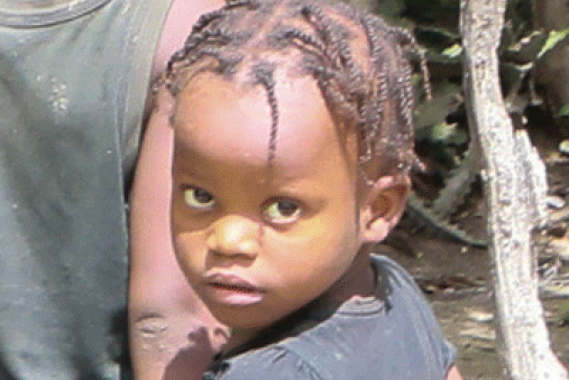 Kerline, 42, and her husband Merzy, 47, have lived in Brefet, a town in Les Cayes, for 20 years. Together, they have 10 children - two girls and eight boys. The couple earn a living by selling minced meat. Every afternoon, Kerline prepares bega, a kind of ground pork broth that her husband peddles to several places to be sold.
In addition to growing their own food, the small business helped the couple care for the children. Kerline says she could buy them food, get them clothes, and buy milk for her newborn baby. It wasn't the good life, but they were together as a family and trying their best to make ends meet.
But the earthquake on August 14 changed everything. The earthquake destroyed their house along with everything in it. With her 10 children and her husband, Kerline sleeps on the floor under a shed, which she used as a kitchen before the earthquake.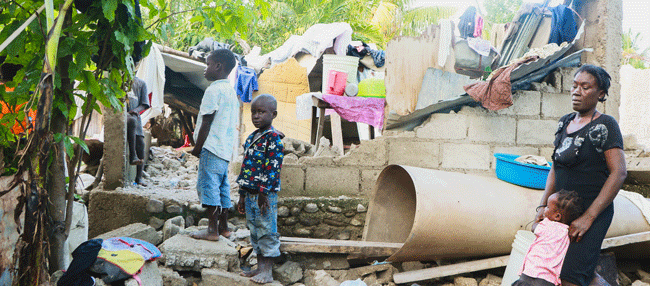 Kerline found shelter for her and her family a few metres from the Brefet Community Center. To see the shed that now serves as her house, you have to go down a narrow corridor, through several cracked houses and on the left is what remains of the house. Next to the rubble, the children play quietly.
Twelve days after the earthquake that devastated the southern coast of Haiti, Kerline is impatiently awaiting humanitarian aid, which still has not arrived in her area. "My needs are enormous. But I wish I had a place to sleep with the kids as well as water and food," Kerline says.
"If I could, I would take the kids away from here. They cannot live with these conditions. It's up to me to protect and care for them, yet I am helpless. The situation is beyond me. Every evening we pile up under an old hangar to spend the night there. Every morning we get scattered here and there because of the heat. We can't go on living like this anymore,"  Kerline says, sadly.
After the earthquake, the rainy season worsened the disastrous conditions in which Kerline and many families already live. Since the evening of August 24, the non-stop rain in the south of the country has only made the situation worse. With her children and her husband, she piles up under the shed to protect herself from the rain.
"I avoid the eyes of my children as much as I can for fear of breaking into tears. The mattresses, the clothes, the shoes are still under the rubble. It is my duty to provide them all that they need. But, I lack of money and deep inside I have an overwhelming sense of guilt. I want a return to normality as quickly as possible," says  Kerline, her face tired.
SOS Children's Villages teams are on the ground meeting with families to assess their needs and provide support through our emergency relief efforts.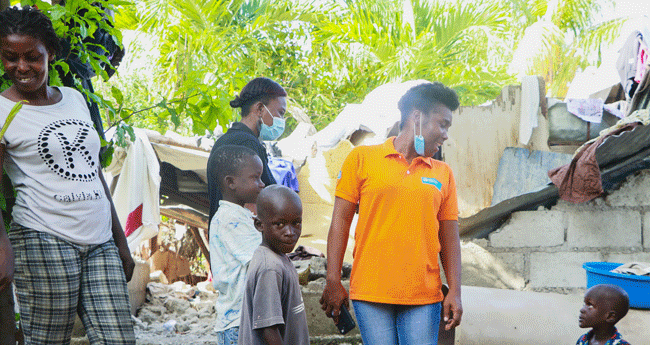 SOS will work to prevent family separation and strengthen the capacity of parents to care for their children by facilitating access to relief items including as Food and Non-Food Items (PPE, WASH, hygiene and shelter, school kits).
For affected families in the community, SOS Haiti will partner to distribute hygiene kits and shelter kits that will include a tarp, ropes, blankets and other materials.
You can help. Please donate to the Haiti Earthquake Emergency Relief