Federal Government Launches Donation Matching for the Famine Relief Fund
Image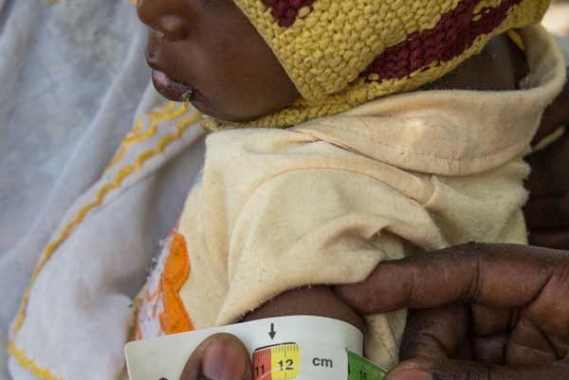 OTTAWA - On Monday, May 29, 2017, the Government of Canada launched the Famine Relief Fund to engage Canadians in responding to the onset of famine across North Eastern Africa that has reportedly put a population of 20 million at-risk of starvation.
As a result of severe drought conditions and intensifying conflict, the emergence of famine in the region has added increased complexity to humanitarian relief efforts in Nigeria, South Sudan, Somalia, and Yemen, as well as in the affected neighbouring countries of Cameroon, Chad, Ethiopia, Kenya, Niger, and Uganda.
Children are particularly vulnerable in these humanitarian crises. Some 1.4 million children's lives are reported to now be at risk from severe acute malnutrition (UNICEF).
The Government of Canada is calling on Canadians to give generously to registered Canadian charities, like SOS Children's Villages Canada, to help to reach these children, who are among the most vulnerable populations facing the threat of starvation. 
Every eligible donation made by Canadians to registered Canadian charities between March 17 and June 30, 2017, will be matched by the Government of Canada to the Famine Relief Fund.
To make a donation to SOS Children's Villages Canada, visit: soschildrensvillages.ca/famine-relief-fund - This campaign has now ended.
- 30 -
About SOS Children's Villages Canada
SOS Children's Villages works in more than 130 countries to support families and help children at risk grow up in a loving home. In a world filled with poverty, violence, and injustice, the greatest victims are often children. For more than 60 years, we have worked with partners in each community to either help families care for their children or to provide an alternative, for instance an SOS family, in which the love of a caregiver is essential.
In times of crisis, we build on our longstanding relationships with local communities to address the immediate and longer-term needs, with a focus on food assistance, child protection and nutritional support and monitoring. Our emergency response teams have helped children and families at risk in more than 120 emergency situations around the world. To learn more about the work of SOS Children's Villages, visit www.soschildrensvillages.ca.
For media inquiries, please contact:
Kerline Usher
[email protected]
(613) 232 -3309 ext. 518