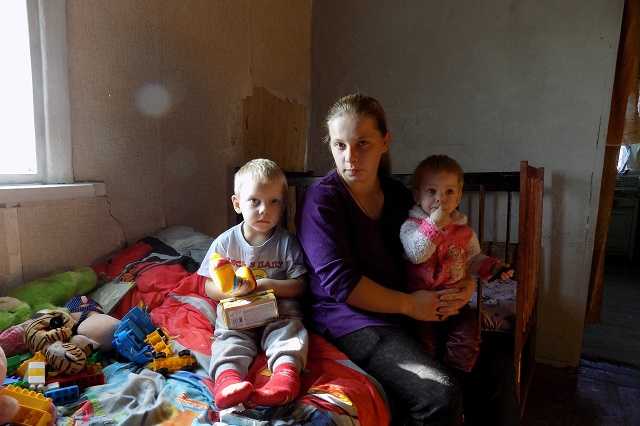 "I feel confident. My children have a home. They feel safe." After months of despair and uncertainty, Anastasia finally relaxed. In early July 2020, she and her two little children moved into their own home.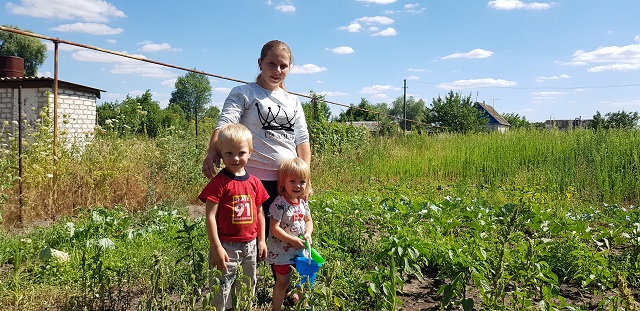 Instability for a young family
Anastasia, 21, was born in a small village in the Luhansk region of Eastern Ukraine. Hoping to find peace and stability Anastasia started a family, but her partner abandoned her after they had a second child. Anastasia and her two children, three -year-old Artur* and one-year-old Nadiya*, lived with Anastasia's mother in an old, modest house.
In early spring 2019, Anastasia's mother died. One month later, bad wiring caused a fire and within minutes the house was gone. Anastasia had nowhere to go and no one to turn to for help.
A life trying to patch holes
The neighbours took pity of the young and confused mother and allowed the little family to stay for a year in a house heavily damaged by fighting and built over a century ago. The family survived off the small maternity payments and occasional day-wage Anastasia would make as a farmhand.
Anastasia did her best to make the house a decent place for her children. She patched the holes in the walls and ceiling, and covered the window cracks. Still, once it got colder little Nadiya became seriously ill and was hospitalized. Artur stayed with a neighbour while his mom nursed his sister.
The risk of the children being taken away from their mom and placed in an institution became fast approaching reality. The young mom was constantly in a state of emotional stress. She felt anxious, depressed and feared for the future of her children.
Temporary shelter
Soon Anastasia and her children started receiving support from SOS Children's Villages. Katerina, an SOS social worker, recognized that proper housing, even temporary, would solve many of their problems. But, there are no shelters for women and children in the Luhansk region.
"We help over 1000 children a year in the Luhansk region," Katerina explains. "Half of these children are from single parent families, a quarter have a sibling or a parent with a disability, and more than half need better living conditions urgently."
In January 2020, a total of 1494 children lived in boarding schools (institution-like facilities) because their families had difficult living circumstances. In addition, the number of social work specialists trained to assist such families decreased by 64% since the conflict started in 2014.
SOS Children's Villages has continuously helped children and families in the Luhansk region since 2012, and intensified the work since the conflict started.
Right now, SOS Children's Villages is working on establishing a temporary shelter for women and children in the Luhansk region. For many children, a shelter will mean the difference between growing up in an orphanage or growing up with their parents.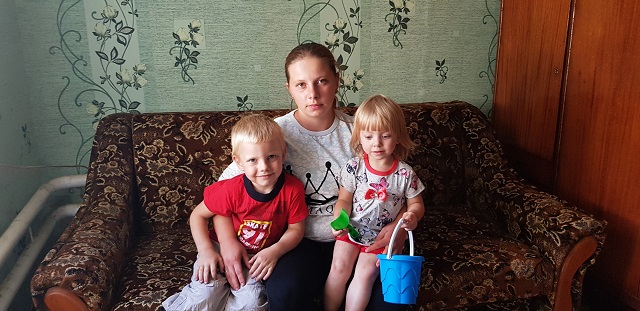 Finally home
Anastasia and her children couldn't wait for the shelter. Considering the urgency, SOS Children's Villages called for public support and managed to raise the funds needed to purchase a small house. The family continues to receive psychological counselling and in-kind help until Anastasia finds a job.
When they moved in their new home in July 2020, Anastasia said she's proud to be boarding with the homeowners. The house deed is in the name of little Artur and Nadiya.
Now these two children have a home. Hopefully one day soon they will also grow up in peace.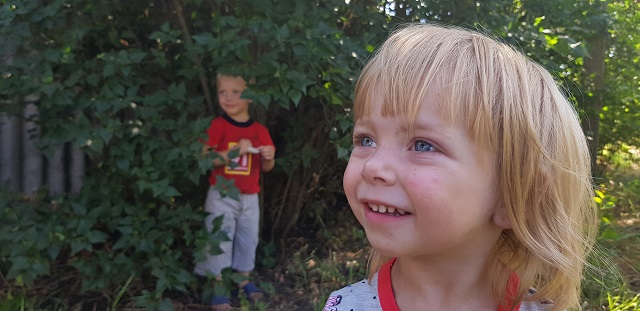 *Names changed to protect the privacy of the children.
Canadians wishing to help vulnerable children are encouraged to sponsor a child, sponsor a Village or make a Donation today to our COVID-19 response.