Five Siblings Orphaned by COVID-19 Find a Home
Image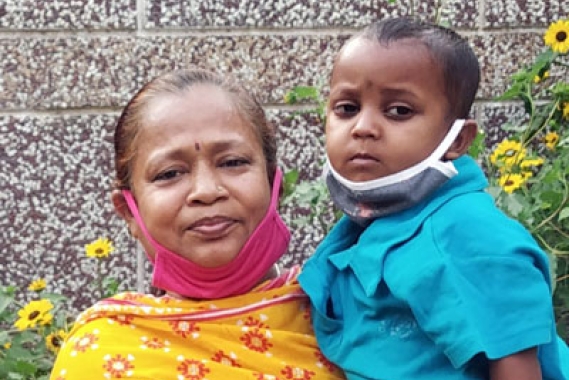 The five Singh siblings grew up with their parents in the industrial town of Bawana, India. Their father was an electrician and their mother cared for the five children.
Their life turned upside down four years ago when their father was repairing an air cooler. In an accident at the repair site, he was killed instantaneously. The family had no savings and so the responsibility of providing for the children (Aman*, 12, twins Alka* and Arun*, 9, Asha*, 7 , and Amu*, 4) fell on the shoulders of their mother.
The mother, who was unable to get an education, had to take up a job in a plastic factory. She worked there for fours years but tragically contracted COVID-19 and died.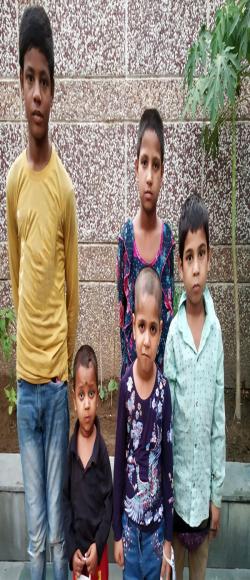 Aman, the eldest sibling of the five, recalls: "After the death of my mother we were alone, there was nobody to look after us, we didn't have any money, my youngest sibling Amu was weeping every day and night. I was unable to provide milk as I had no money. I didn't know how to feed her. I would beg my neighbors to help us, siblings, we were facing absolute hunger and malnutrition. Then one day our landlord who had been letting us live in his house even though we couldn't pay helped us by calling the child helpline. Even though he was a good man it was becoming increasingly difficult for him to look after us with the rising cases of COVID-19 around them and none of the relatives of the siblings showed any signs of wanting to help us."
Aman and his four siblings were brought to SOS Children Village Bawana. Taking into account the COVID-19 situation and SOS Children's Villages precautionary measures, the children were tested for COVID-19 and safely quarantined so they could eventually join their new SOS family. Aman's COVID-19 test came back positive, but he was able to recover and eventually leave isolation when his tests came back negative. He then joined the rest of his siblings in his new SOS family.
Ms. Kundu, the SOS mother of these siblings, gave them a warm welcome once they came into their house. "When they came to the house these children, all the children were quite distressed. They were also unable to understand why Aman couldn't join the house with them," she said. "Gradually, the children have got into a healthy routine. They are eating properly, playing, and sleeping uninterrupted by nightmares."
Aman says he still finds it difficult to imagine that they have left the bad times behind. He still has nightmares of trying to soothe his hungry baby sister without having any food. SOS Children's Village Bawana and his new SOS mother are now a reliable source of support as he heals and gains confidence that his siblings now have a safe and promising future.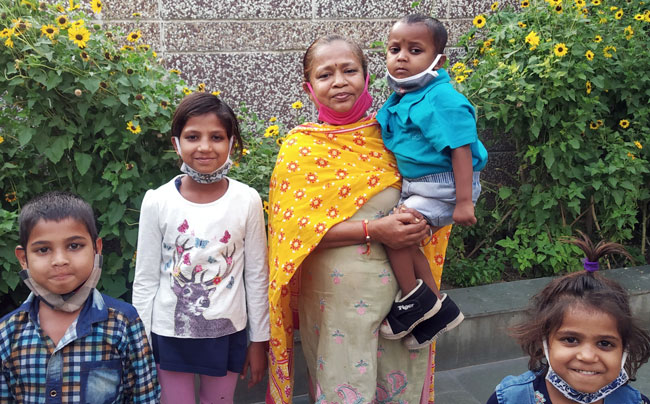 The Indian National Commission for Protection of Child Rights (NCPCR) estimates that around 10,000 children have lost parents or been abandoned due to COVID-19 in India so far. While the Indian government is developing plans and figuring out ways to deal with the unprecedented situation, SOS Children's Villages India has become a trusted ally in these efforts. SOS Children's Villages India is providing long-term and short-term shelter to children, such as Aman, who are orphaned or lack the support of a nurturing family-like environment.
*Names changed to protect the privacy of the children
Canadians wishing to help vulnerable children are encouraged to Sponsor a Child, Sponsor a Village or make a Donation today to our COVID-19 response.