Food Costs Threaten Survival in South Sudan
Image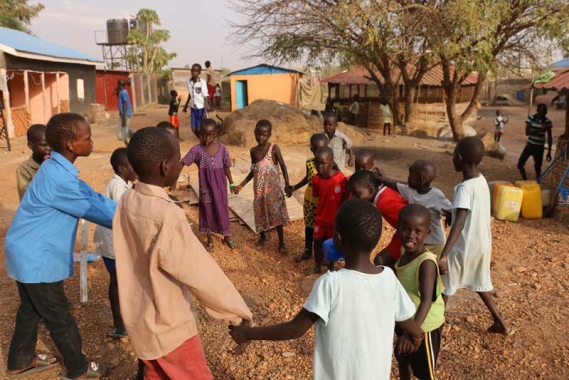 Families of SOS Children's Village Juba have sufficient food and water supplies despite warnings of severe famine in parts of northern South Sudan.
However, escalating food costs in the country are having a severe impact on the ability of many families to survive, says Alberto Fait, Project Coordinator of SOS Children's Villages in South Sudan.
"Food is available on the market, though inflation is over 800% and the cost of living for many citizens is becoming unbearable. Most of the food in Juba's markets is coming from Uganda, and this supply has continued although there are sometimes transport delays or interruptions," Mr Fait said.
SOS Children's Villages launched an emergency program in South Sudan following the outbreak of fighting between rival political groups, a conflict that forced the evacuation of the Juba Village last July. The emergency program financed interim housing and supplies for the SOS families while also offering support for more than 600 vulnerable children and parents living near the temporary SOS Children's Village.
The staggering costs of food and staples pose a new threat.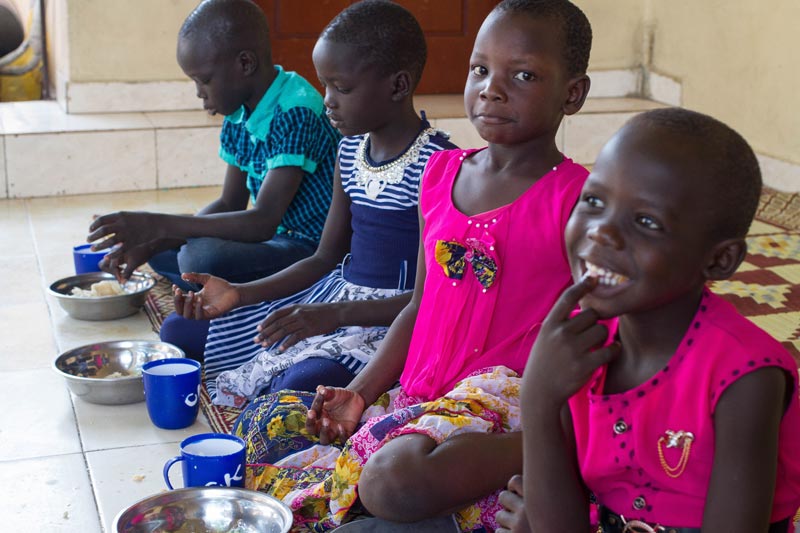 Lunch time at the SOS temporary house.
Photo courtesy of Ashley Hamer
"The beneficiaries of our emergency program struggle to access food due to the high cost", Mr Fait said. "They are also unable to keep their children in school because they cannot afford to pay for school fees, uniforms and supplies. The same is true for getting medical assistance and supplies of clean drinking water. We have enrolled 140 children in school and we are providing their families with potable water and food. SOS Children's Villages also helps care for malnourished children by referring them to specialised care centres."
The SOS families returned to the SOS Children's Village Juba in January. The village consists of 15 houses. Ten of the houses are home to 81 children and the families, three of them house 31 young people.
Growing need for help
The SOS Children's Village has its own budget and food is purchased regularly from the market, Mr Fait explained. But for the beneficiaries of the emergency program, the situation "is a bit more complicated."
"Our ability to help the families and to reach out to more people in our emergency program depends greatly on the available funds", Mr Fait said. "We are grateful for the support from our donors, but there is a growing need for support with little immediate hope for an improvement in the food situation in the country."
Several UN agencies recently declared a famine in parts of northern South Sudan and warned that nearly five million people in the country face food insecurity. The agencies blamed "protracted violence, insecurity, displacement and a protection crisis that has prevented adequate humanitarian access and aid delivery" for the conditions.
A severe drought in several east African countries is compounding concerns about food security in the region.
To support emergency relief efforts in South Sudan and around the world, please donate now to the SOS MAYDAY Emergency Fund.