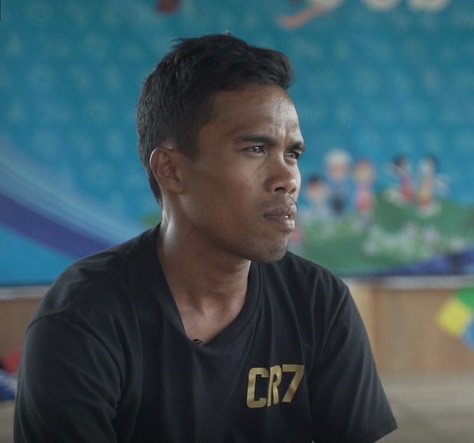 Mr. Ferlin had just returned home from his work as a security guard when the shaking began. He grabbed his wife and daughter and they ran outside moments before their house collapsed.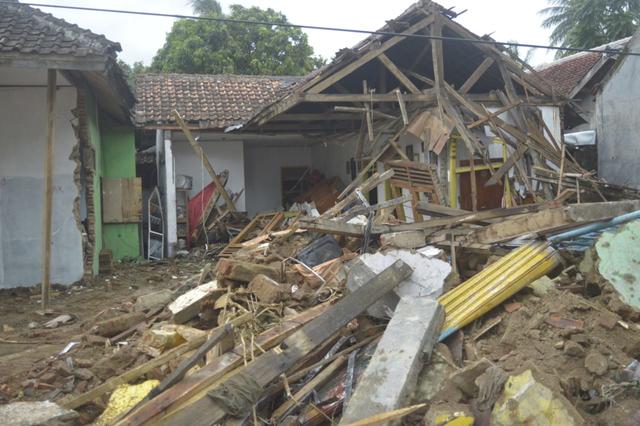 He and his family became one of the tens of thousands of people left homeless in the city of Palu by the Indonesian earthquake last September. They stayed in a shelter for six months, after which they moved into government-built temporary housing.
"We had nothing," says Mr. Ferlin. "My daughter slept on a floor mat. My salary isn't enough to cover all our needs. I could only buy milk and food for us."
SOS Children's Villages Indonesia helps displaced families, like Mr. Ferlin's, to turn these tiny plywood houses into a home.
SOS provided 1,500 families with household goods – a 'Home in a Box'. The boxes, distributed at five SOS aid locations, contain a bed, mat, stove, gas, cookware, eating utensils, and school supplies for the children.
"I'm so happy because we have supplies and sleep comfortably now," says Mr. Ferlin. "My wife cooks for us so we don't have to buy food every day. She even sold some food and cakes and it gave us extra income."
Besides the Home in a Box program, SOS staff and volunteers support parents through mentoring and skills training. Over a thousand children also have a safe place to play and learn at five SOS child-care spaces in and around Palu.
"If we could ask for more, we would ask SOS not to stop assisting us here in Palu," Mr. Ferlin says. "Our children can play safely because they are accompanied by the volunteers, so we can work peacefully without having to worry about them."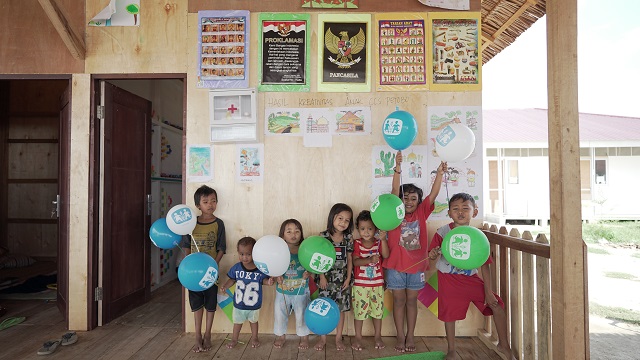 Background on our emergency response in Palu
SOS Children's Villages Indonesia provides many kinds of support for the people in Palu after the 2018 earthquake and tsunami. SOS built Child Care Spaces (CCS) in five locations: Petobo, Lolu, Tipo, Mamboro, and Donggala. More than a thousand children play and learn at the CCS with the support of SOS Children's Villages' staff and volunteers. Some 1,500 families received 'Home in a Box (HIB)' aid at the five CCS locations. Each box contains 25 household items such as a stove, gas, a set of cooking tools and eating utensils, a bed, and other supplies. HIB helps families who live in temporary housing get the essentials they need for their daily lives. SOS also provided financial support to about 700 families who lost everything in the disaster.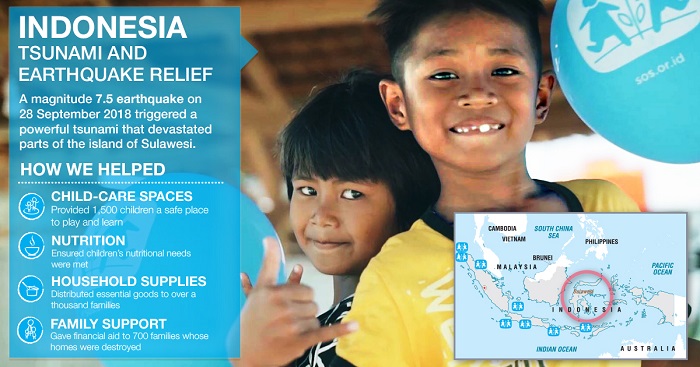 Canadians wishing to help vulnerable children are encouraged to sponsor a child, sponsor a Village or make a one-time donation. Your support will change the lives of orphaned, abandoned and other vulnerable children. Please help today.