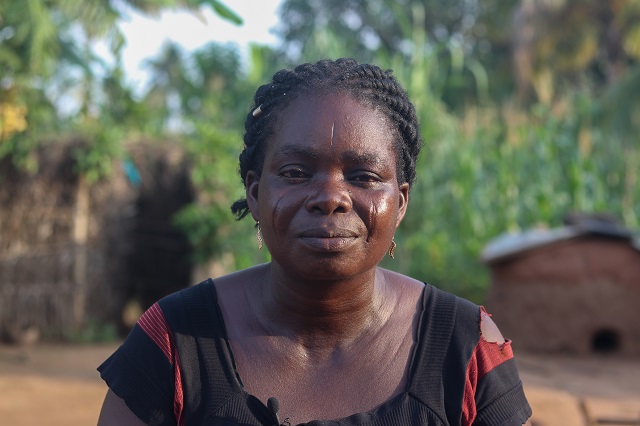 Walking at a brisk pace with her dog leading the way, like every Saturday, Doki is returning from the market where she sells smoked fish and akassa balls, a typical regional dish consisting of corn flour.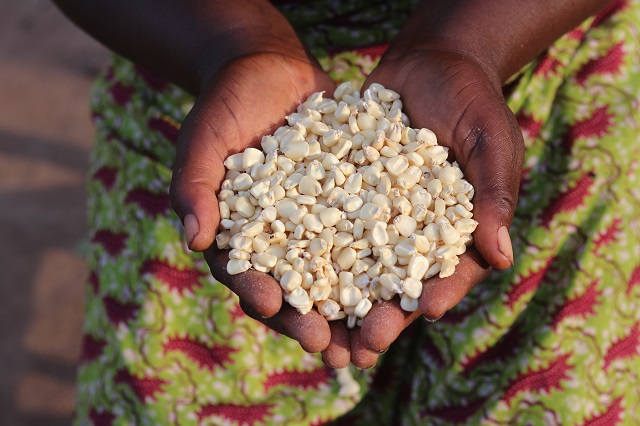 Like most households in Atakpamé, Doki relies a lot on subsistence agriculture to pay the bills and put food on the table. Doki and her husband Kasségné have been married for more than 27 years, have five children and care for one of their nieces.
Five of the six children are going to school and the sixth one taking up sewing classes after having dropped out of school due to learning difficulties. There is a lot of work that needs to be done to provide for everyone, however, Doki is the sole breadwinner of the family and is the main caregiver in the children's upbringing.
"In this community, women carry the responsibility of being provider and caregiver," says Doki who passes around a jug of water. "I'm one among many," she adds with a fearless look on her face.
The SOS Children's Villages family strengthening team in Atakpamé is currently supporting 222 families in rural communities, many of which are female-led households. In order to help families better care and provide for their children, the SOS Family Strengthening Program (FSP) is focusing on vulnerable households, helping mothers build self-esteem so they can participate in decision-making and helping them to improve the economic stability of their household.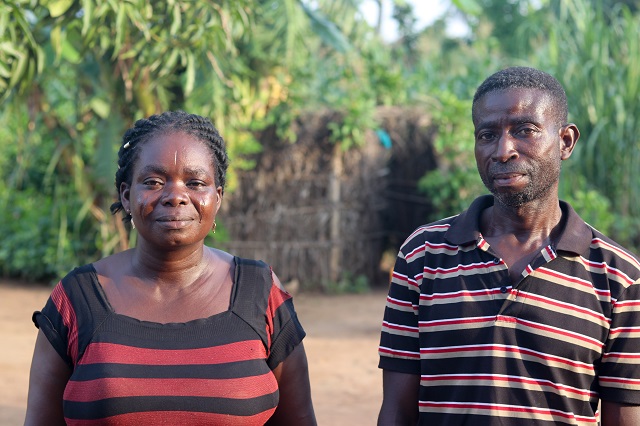 "Arguments over chores can slowly drive people to fight and strain relationships between both parents and children. What we're trying to do here is to make sure that families are better balanced and that women have a voice in the decision-making process of their family and community," says Aminam Sogoyou, SOS coordinator in Atakpamé.
"We're not here to start a revolution but we're supporting an ongoing community dialogue around gender roles and family care," she adds.
Bridging the Gap
"Some time ago, children wouldn't stay home after school but would wander around the village with other children causing trouble," says Doki. "They would fight a lot among themselves," she adds looking at her husband in search of a nod. "Since SOS community workers started supporting us with training on child protection, household management and parental education, things have improved," she continues. "There's more harmony in the family and children now help me sweeping the floor or collecting the water before and after school," she adds.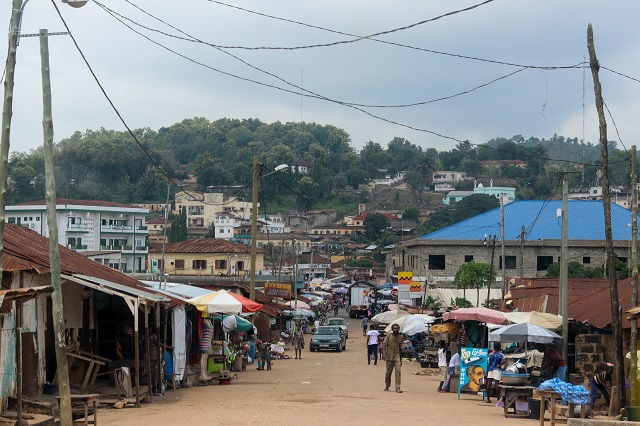 Since joining the SOS Family Strengthening Program as a participant in 2017, Doki has benefitted from a line of credit that allowed her to improve her income, by selling smoked fish and akassa balls at the market and renting out land for farming.
"I'm also part of a village loans and savings association that gathers every Thursday to collect funds and discuss on how we can better support one another," she adds. "I am one among many. I am one among many strong women," she concludes with the same fearless look on her face.
Canadians wishing to help vulnerable children are encouraged to sponsor a child, sponsor a Village or make a one-time donation. Your support will change the lives of orphaned, abandoned and other vulnerable children. Please help today.