Tuesday, September 8, 2020
Image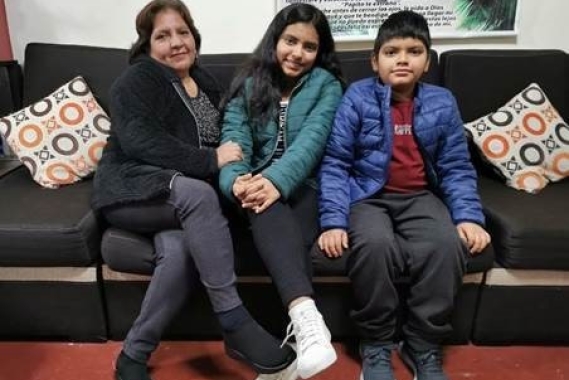 "My name is Manuela*, I am 16 and I live with my mother, my older sister and my nephew in the city of Chiclayo. In February we travelled to Lima for our summer vacations, but because of the lockdown it was impossible to return, so we are staying here until it is safe to travel.
"My little nephew went to the SOS Community Centre, and that's where my mother enrolled me to an SOS program where different activities were carried out for the older siblings of the children that attended the centre.
"By then, I felt like an antisocial girl and frustrated with myself, I had doubts and sometimes I felt sad; my dad passed away when I was very young and this made me very shy. I thought I would never fit into this program.
"I went to the SOS Centre after school and on Saturdays. I received academic support, psychological therapy, karate and flute lessons. The teachers were great, they were always there for any questions I had, they did not let me leave until I understood. Also, with the different activities, I discovered I was skilful and karate helped me be disciplined, ready to overcome any challenge ahead.
"During these four months, I learned to accept and value myself as a human being, to appreciate who I am and that no one can violate my rights.
"I am in the eleventh grade but today, although I am not at home, my family has helped me stay connected to my school and receive my homework. I prefer face-to-face classes a million times, but this is not possible right now.
"When I finish school, I want to study journalism and I also wish to dance marinera – a traditional Peruvian dance in the national competition."
Manuela and her family are part of the SOS Family Strengthening Program in Chiclayo, Perú. SOS Children's Villages works with local organizations and communities to support vulnerable families so that they can stay together. We ensure that they have access to basic services such as health care and education. We also provide training and advice so that parents can generate an income to look after their children.
*Name changed to protect the child's privacy
Canadians wishing to help vulnerable children are encouraged to sponsor a child, sponsor a Village or make a Donation today to our COVID-19 response.