Les Cayes: Hermione remembers the earthquake
It's 7:30 a.m., in the courtyard of the SOS Children's Village of Les Cayes, and Hermione* (11) is skipping rope with her friends. This morning exercise has been her new hobby for some time. With a blissful smile, she leaves behind her bad memory of the earthquake; skipping rope allows her to calm her fears.
She still remembers the August 14, 2021, earthquake.
"At first I didn't know what it was until the adults started talking about it," she says. "Aunt Fabiola was cooking while I played with my siblings. Suddenly, I felt the house started to move. I quickly went out to understand what was going on. It was then that I saw mothers and aunts in tears. They all talk about an earthquake."
That night, Hermione refused to sleep inside for fear the house would start moving again. Along with her siblings, Hermione spent several nights outside the house.
Image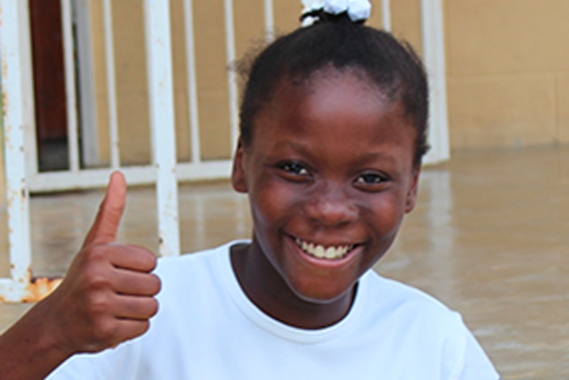 Image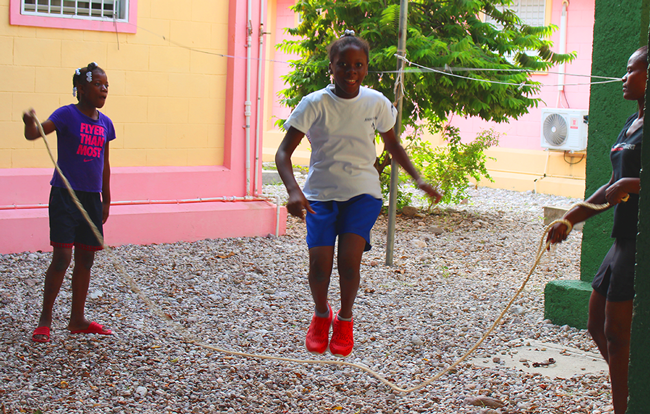 "I got scared when I heard the adults talk about houses being destroyed," she remembers. "It was then that I realized how dangerous it is. In addition, with each aftershock, my first instinct was to flee and my heart was racing."
Two months after the natural disaster, Hermione is doing very well. She now sleeps in her room with her sisters. She is particularly happy to see her friends again when classes resumed at the Herman Gmeiner School in early October.
"I am very happy to feel so good about myself. I am also very happy to see my friends again. I was desperate to play hopscotch with Sophie, Annie, Barbara and Cassandre. I am content with the happiness they bring me," Hermione says.
With regard to the damage recorded after the earthquake, Hermione hoped to help the families who were victims, but especially the children who have lost their parents.
"If I had the money, I would build houses for the earthquake victims. I would feed them and provide psychological support to the child victims," she says.
Image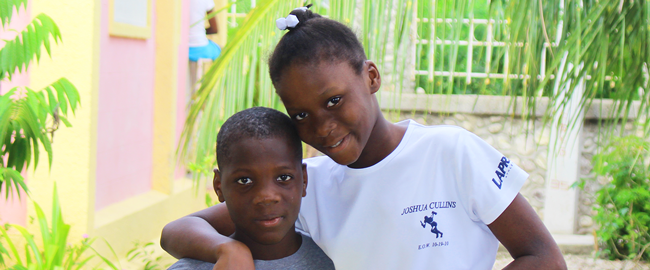 Hermione dreams of becoming a lawyer to advocate for children whose rights are not respected and to hold those responsible to account.
This is a dream that Fabiola, the aunt in charge of the house, encourages her to cherish.
"She is a very intelligent and affectionate girl," says Fabiola. "I am really impressed to see her embracing the principles as well. She does not accept that her rights or those of her siblings are trampled on. She is the first to defend the little ones. I'm sure she'll make a great lawyer."
In the house where Hermione and the six other children live, the fear of the earthquake has been dissipated thanks to the support of the teaching staff. Everyone is laughing, dancing, singing, and having fun like before.
*Name changed to protect child's privacy