Life in the Sunflower House
Wednesday, September 27, 2017
Image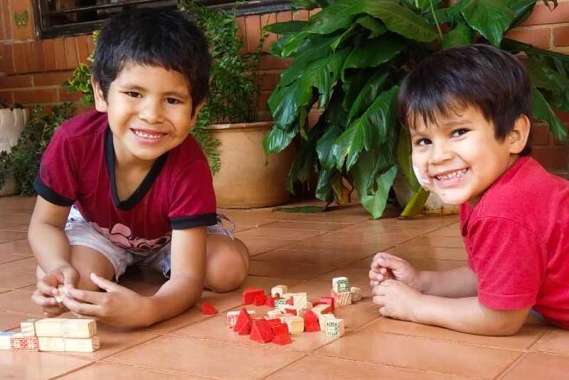 In SOS Children's Villages San Ignacio, Paraguay, houses have flower names. One of them is Sunflower house. Here, lives Magda with 5 beautiful children.  Eduardo* has lived in the Village since he was nine years old, and Mariana since she was five. The youngest ones, Nico, Facundo (Facu) and Daniel (Dani), since they were three years old.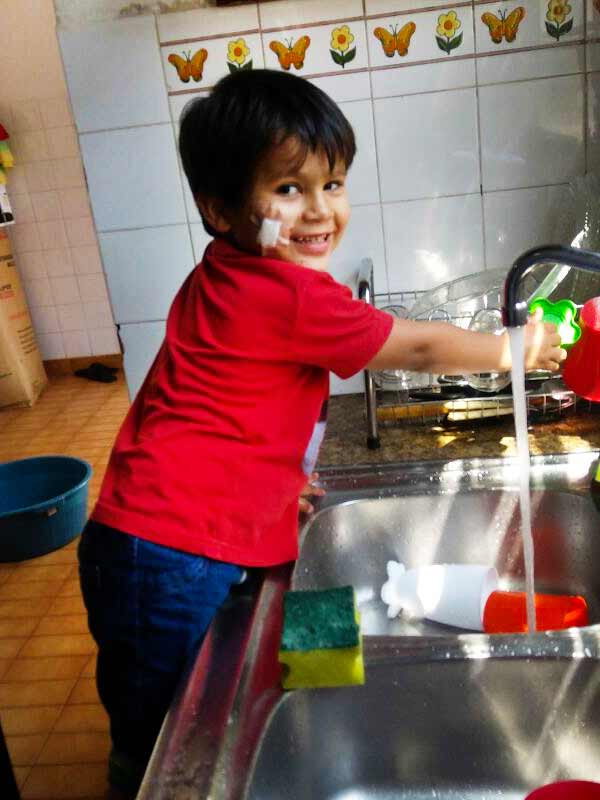 The family is celebrating. Everyone is excited because the youngest members of the family just started to go to school. Jeremias and Nico attends Kindergarten, both in the afternoon shift, Facu goes to the 1st grade and Dani to the 3rd grade - both in the morning shift. So this house is always full of children, who cheer up the neighbours with their games and pranks. The special moment where they all gather is at noon, when they have lunch together.
Eduardo and Mariana, the oldest ones of the house are used to this dynamic, they go out to the park, where they hang in the hammock, go out for a walk and enjoy the sun. They love to do this: "At the beginning, it was a big challenge, Mariana and Eduardo have a type of disability, they don't attend school, and they need company and special care every day. Nonetheless, they are very independent and cheerful, they both have a connection between them and I notice it through their gestures, this is how I learned how to read them and understand them," says Magda, their SOS mother.
Not everything has been easy in the family. In recent months, Eduardo has presented some health issues, but with an appropriate treatment from the attending physician, and with the care of his mother Magda, he is overcoming it and is currently stable. Mariana, on the other hand, is in good health.
Among the school work, painting classes with teacher Carlos, and the soccer practices in the school of Ytororo Club, Dani cheerfully seizes the day. Meanwhile, Nico, Facu and Dani, attend the recreation room for early stimulation and play in the park. Magda, Eduardo and Mariana, walk in the park or near the football field, to see all the other children play and to finally share a round of tereré with everyone (tereré is a typical energising Paraguayan drink).
Sundays are days of family reunion at Sunflower house, there is a pause in the daily routine, to share with family and enjoy their favourite meal: homemade gnocchi (potato dumplings). Sometimes they visit the neighbours, where they share laughs and have a good time together. Moments like these are the ones that make children have memories of a happy childhood!

Canadians wishing to help orphaned and abandoned children in Paraguay are encouraged to sponsor a child or make a one-time donation.  Together we can ensure that no child is ever alone.

*Names changed to protect the privacy of the children.