Magaly's Story: How One Young Woman Wants to Inspire Children
Wednesday, December 5, 2018
Image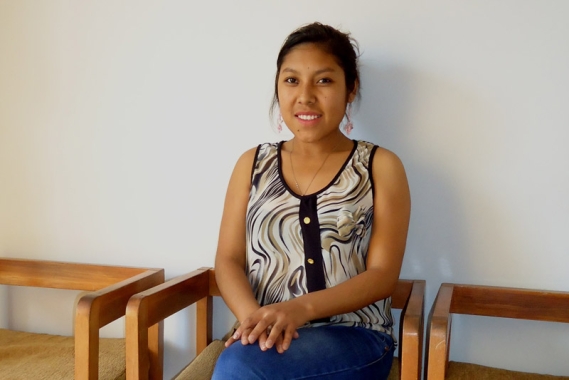 Magaly first arrived at the SOS Children's Village Arequipa at the age of five.
"I received so much support at SOS Children's Villages. I think I needed them the most when I was a little girl," says Magaly. She describes her SOS family as one "centered on trust, understanding, and mutual encouragement."
She also credits her SOS mother for being an important part of her life, helping her build the confidence and skills to pursue her dreams. "She is a friend because she has looked after me since I was really young. There is a lot of trust between us. She always knows how I'm doing, and now that I live alone she always checks on me," said Magaly. 
Now  22, Magaly is on course to complete her studies and qualify as a primary school teacher. 
"Magaly is a really devoted student, she's very focused. She's in her final year and is about to submit her thesis. She loves working with children. I think that is her vocation. She is very happy," said Miguel Rodriguez, Magaly's advisor.
In the future, Magaly plans to complete a psychology course to assist children from troubled backgrounds. She is looking forward to having a career as a teacher and giving back to her community.
Canadians wishing to help young people realize their full potential are encouraged to sponsor a child, sponsor a Village or make a one-time donation. Your support will help transform the lives of the most vulnerable.